Obituary: Distad, Donna Mae
Age 85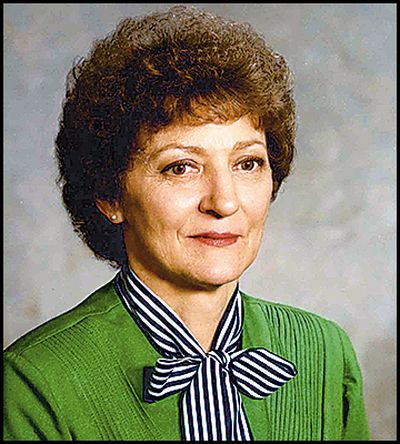 DISTAD, Donna Mae

Donna passed away peace- fully with her daughter Debbie at her side on March 9, 2016.
She was born December 4, 1930 in Dickinson North Dakota to parents John and Mary Ulshak.
The family settled in Spokane where Donna attended Lewis and Clark High School.
She retired from Pacific NW Bell Phone Co. and moved to Lake Tapps, WA with her daughter.
She is preceded in death by her parents, husband, and grandson Ronald Bolstad.
Survived by daughters Colleen (Ben) Kruse and Debbie Auman, three grandchildren: Jolynn Enos, Jason Bolstad and Trenity Long; two great grandchildren: Carter Enos and MacKenzie Bolstad.
She is also survived by her sister Jeannine (Carl) Morris and half brother and sister Michael Wiltzius and Karlene Wiltzius.
Private service was held at Holy Cross Cemetery.

Riplinger Funeral Home assisting the family.
---