Obituary: Evans, Hugh Owen
Age 71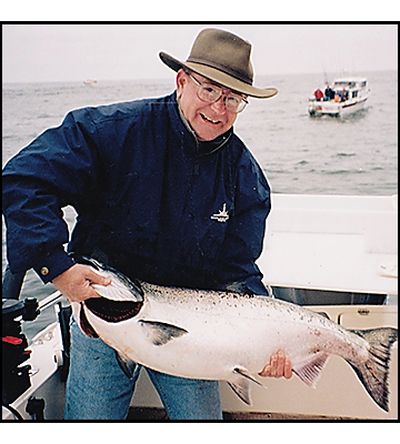 EVANS,

Hugh Owen
December 15, 1944 -

March 15, 2016

Our Brother, our Father, our Mentor, our Best Friend, has passed.
Soldier, fisherman, story teller, a man of letters.
Always happy to see his Jeep in your drive, or hear his voice on the other end of the line, you knew you were in for a good time.

A graduate of Seattle Prep, The University of Washington and Gonzaga Law, Hugh was a highly decorated Veteran of the Vietnam War, having proudly served as a 1st Lieutenant with the 1st Infantry Division "THE BIG RED ONE" earning many commendations including three Purple Hearts, two Bronze Stars with a "V" for Valor and a Silver Star for Gallantry in action.

Hugh was a successful Barrister, progressive thinker, gifted fly fisherman, huge Gonzaga supporter, champion of the underdog, and the most fun, witty, gregarious, and loyal friend the world will ever know.
Another Good Man has left the field.

Preceded in death by his parents William and Theodora Evans of Seattle, Hugh is survived by his children Christine (Michael), Bill and their beloved mother Amy, his daughter Nicole; his brothers Michael (Joan), David (Lissa), John (Karen); his sister Sally Majkut (Kevin); and his loving nieces and nephews, Stuart, Miszka, Lowell, Maggie, Joseph, Devin, Lucas, Rachel and Paul.

The void left by the passing of Hugh Owen Evans is a canyon.

Rest in Peace Dear Brother, We had a good run.

A visitation will be held Tuesday, March 22, 3-8pm at Hennessey Funeral Home, 2203 N. Division, Spokane, WA, with funeral services on Wednesday, March 23, 11am, at St. Aloysius Catholic Church, 330 E. Boone, Spokane.
Service will be streamed live at www.stalschurch.org (click on "our parish").
A reception will immediately follow at the Lincoln Center, 1316 N. Lincoln St, Spokane.
In lieu of flowers, donations may be made to ProjectHealingWaters.org.

Hugh will be laid to rest with full Military Honors at Arlington National Cemetery in Arlington, Virginia.
---