Obituary: Kelley, Gail Frances
Age 75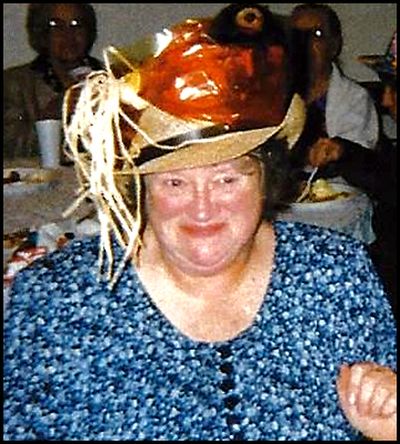 KELLEY,

Gail Frances
(Age 75)

Finally after a five year long battle with cancer, Gail Kelley, beloved mother, grandmother, great-grand-mother and sister entered into her eternal rest on March 13, 2016.
Gail was born on June 2, 1940, in Cornucopia, Oregon, to Donald and Estella Miller.
She married her high school sweetheart, Edward Kelley, on June 7, 1958 and they enjoyed 46 loving years together until his death in 2004.
She enjoyed cooking, attending church, and especially spending time with her family.
Gail is survived by her daughter, Cindy (Richard) Yapp; sons, Devon Kelley, Burt (Annette) Kelley, Emory (Stephanie) Kelley; daughter-in-law, Sue (Richard) Collison; 10 grandchildren; and four great-grandchildren; sisters, Edith Carter, Pam (Fred) Bauman, Arena (Bill) Wohlford; and brother, Calvin (Liz) McCullogh.
She is preceded in death by her husband Edward and son George, both in 2004.
She will be greatly missed by those she leaves behind.

The family would like to thank Hospice of Spokane for their support, care and love.
A special thank you to Tracy T. and Lou Anne W. from Hospice, we were so grateful for your help.
---