Obituary: Newcomb, Gayle Ann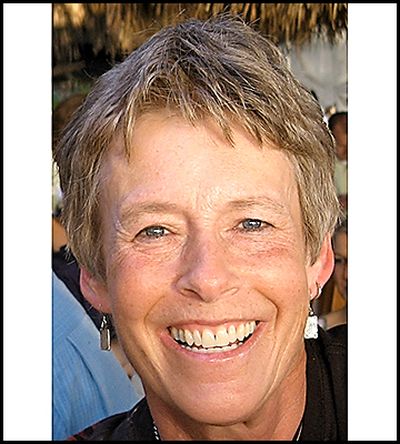 NEWCOMB, Gayle Ann

(Age 65)

Our beloved mother, wife, sister, grandma, aunt and friend, Gayle Ann Newcomb passed away peacefully on Wednesday, March 9, 2016.

Gayle's time on Earth was full of smiles, laughter, and love.
She cared deeply for others and always put their needs before her own.

Gayle was born in Waterville, WA to Sibyl and Harold Macdonald in 1950.
The family later moved to Ephrata, WA where she graduated in the class of 1968, and married her high school sweetheart and loving husband Don.
They lived in Pendleton, OR and Renton, WA before eventually settling down here in Spokane.
After raising three girls as a stay at home mom, Gayle completed her formal education and pursued her lifelong passion of caring for others as a pediatric nurse at Sacred Heart Hospital.
It is there that she made immeasurable contributions to countless Spokane area families, nurturing children and their families through medical challenges.

Gayle's happiest moments involved spending time with family and friends, sharing laughter, hugs, and tears.
Some of her favorite activities included multi day rafting trips, playing recreation league softball, and rooting on the Mariners and the Zags.
She loved taking extended family vacations to Maui and the Oregon Coast.
In retirement, Gayle enjoyed spending time with her grandchildren, watching the sunset view from her deck and improving her golf game.

Gayle's greatest joy was her family including her husband of 45 years, Don; daughters Danielle (Chad), Noelle (Chris), Kristen (Matt); grandchildren, Kaelin, Hana, Conner, Kyla, Shaniah, Grace, Emily, Sam, and Charlie; sister, Janet (Jim); brother, John (Carol Lee); as well as many dearly loved sisters-in-law, brothers-in-law, nieces, nephews, and friends.
Gayle was loved by many and will be missed for her infectious smile, kind spirit, and gentle loving demeanor.
While she dedicated her life to nurturing others as a loving wife, caring mother, supportive grandma, and devoted nurse, Gayle forever touched the lives so many others with her deep compassion and genuine connection in grocery lines, on sidewalks, and at sporting events.
She never met a stranger and seemed to intuitively know when someone needed a kind touch.
Gayle had a gift of making whoever she spoke to feel like the most important person in the world.
These endearing characteristics that made her who she was live on in those she impacted.

Gayle's family would like to thank the nurses and doctors at Holy Family ICU for their thoughtful care and attention.
Those who wish to make a memorial donation in her name may do so at Sacred Heart Children's Hospital or Vanessa Behan Crisis Nursery.
Services will be Monday, March 28th, 2016 with a Reception (beginning at 1pm) and a Celebration of Life Ceremony (beginning at 2pm) and will be held at Gonzaga University, Cataldo Hall, Globe Room, 429 E. Boone, Spokane, WA.
Arrangements have been entrusted to:
---