Obituary: Sallee, Kelly Lynne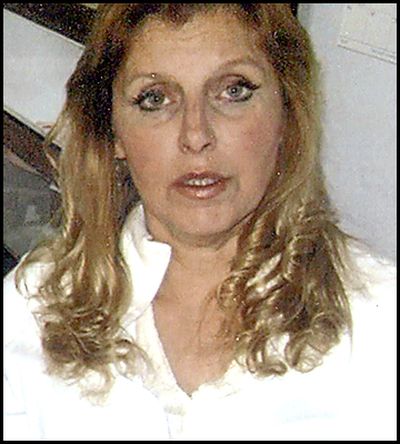 SALLEE,

Kelly Lynne
Went to take her place amongst the angels in Heaven on June 7, 2015.
She is survived by her ex-fiancee' Arthur Levin, brother Robert Sallee, sister Sheryl Sallee, three sons Shane Stidd, Jason Stidd and Danny Sallee.
Kelly is also survived by numerous other aunts, uncles, nieces, nephews, grandmothers, grandpas and cousins.
She spent a number of years working for Lumberman's Hardware in Shelton, eventually moving into department manager positions.
Kelly also worked a job as a waitress at Timber's restaurant in Shelton, as a hostess at Luigi's Italian Restaurant in Spokane, as well as a cook at Fort Lewis.
In fact, she started working at the age of ten and took great pride in her work and never slowed down, even as she got older.
To add, Kelly was an amazing home-keeper as well, and was known for having an absolutely immaculate home.
Kelly had an amazing aura and personality.
People gravitated toward her and she was a joy to be around.
Her sense of humor and unique laugh were infectious.
Kelly was a very kind soul, and very generous to her loved ones, as well as those who were in need of help.
There isn't anything she wouldn't do for her friends or family.
She had three sons, all of whom she loved very much.
Kelly was very proud of her boys, and bragged about them constantly, and made sure they always had the very best.
Her most happy days were the ones she spent with her boys and members of her family.

Among her hobbies was gardening, and she had a very green thumb and very much enjoyed being outside working in the yard.
She spent a lot of time doing this with her mother, grandmother, children, and nieces and nephews.
In addition, she liked to go sailing, swimming, camping, and loved just spending time with her family.
Also, she loved motorcycles, and attended the Sturgis motorcycle rally several times.
Indeed, she was an avid animal lover and was particularly fond of cats.
Moreover, Kelly was truly an exceptional person, and had a profound impact on all the lives she touched.
Kelly was loved dearly, and will be sorely missed.
ENGLISH FUNERAL CHAPEL of Coeur d'Alene was entrusted to handle arrangements.
---