News > Idaho
Idaho lawmakers pass Bible-in-schools bill, dismiss constitutional questions
Mon., March 21, 2016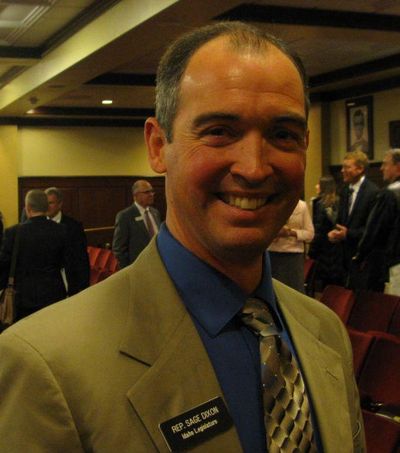 BOISE – Legislation saying the use of the Bible as a reference in Idaho's public schools is "expressly permitted" passed the Idaho House on Monday and headed to the governor's desk – even though the state attorney general concluded such a law is "specifically prohibited" by the Idaho Constitution.
North Idaho Rep. Sage Dixon, R-Ponderay, the bill's House sponsor, told the House, "The little Supreme Court in my head says this is OK."
Dixon and other supporters argued that the Bible is nonsectarian and nondenominational, and that the reason the bill mentions only the Bible and not other religious texts is because the Bible alone is "under attack." "There are many religions that refer back to the Bible in their tenets," Dixon said.
Idaho's Constitution contains far stricter restrictions on the use of religious texts in schools than the U.S. Constitution, saying, "No books, papers, tracts or documents of a political, sectarian or denominational character shall be used" in Idaho public schools.
Dixon said similar laws have passed in nine other states and were tested through their attorneys general and courts.
Rep. Donna Pence, D-Gooding, countered that the strict definition contained in Article 9, Section 6 of the Idaho Constitution makes the state different than those.
A bipartisan effort to amend the bill to remove the word "Bible" – so it would simply say religious texts could be used for reference in schools – fell short on a 15-52 vote.
Rep. Fred Wood, R-Burley, objected to the taxpayer funds that would be used to defend the legislation in court, saying it could amount to as much as $400,000. "I just want my constituents to know back home, this is not a vote against religion or the Bible or anything else," he said. "What this is a vote against is needlessly wasting the taxpayers' dollars."
Rep. Vito Barbieri, R-Dalton Gardens, said the Bible is different than other religious tracts because it's "fundamental to the American way of life."
Local journalism is essential.
Give directly to The Spokesman-Review's Northwest Passages community forums series -- which helps to offset the costs of several reporter and editor positions at the newspaper -- by using the easy options below. Gifts processed in this system are not tax deductible, but are predominately used to help meet the local financial requirements needed to receive national matching-grant funds.
Subscribe now to get breaking news alerts in your email inbox
Get breaking news delivered to your inbox as it happens.
---