News > Spokane
Man arrested on child sex charges for a second time
Thu., March 24, 2016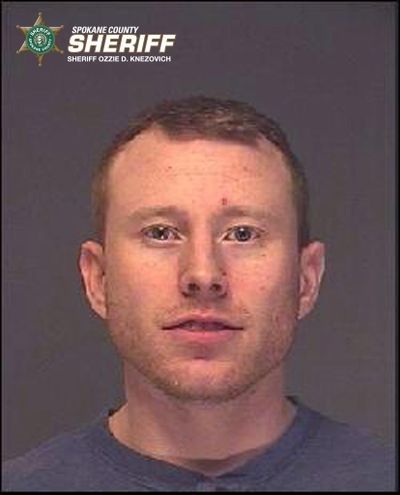 A man has been arrested on child sex charges for the second time this month after allegedly contacting his 14-year-old victim in violation of a court order.
Erik R. Thompson, 36, was arrested earlier this month on charges of third-degree rape of a child and communication with a minor for immoral purposes. A police investigation showed that Thompson had allegedly been having sex with his 14-year-old neighbor and the two had exchanged sexually explicit pictures, according to court documents.
The girl told detectives that Thompson would give her and her friends alcohol and marijuana, according to court documents. She also said she saw Thompson have sex with two other teens.
When Thompson appeared in court on March 15 he was ordered not to contact the girl. He posted a $7,500 bond and was released.
On Tuesday investigators learned that Thompson had been in contact with the girl and requested a no-bail warrant for Thompson's arrest, according to the Spokane County Sheriff's Office. Deputies arrested Thompson again on Wednesday.
Thompson's court appearance Thursday was postponed until Friday after the prosecutor said she plans to file new charges against him.
Investigators have identified other potential victims but believe there are more who haven't been identified or come forward. Anyone with information about Thompson or other victims is asked to call Detective Streltzoff at (509) 477-3218.
Local journalism is essential.
Give directly to The Spokesman-Review's Northwest Passages community forums series -- which helps to offset the costs of several reporter and editor positions at the newspaper -- by using the easy options below. Gifts processed in this system are not tax deductible, but are predominately used to help meet the local financial requirements needed to receive national matching-grant funds.
Subscribe to the Coronavirus newsletter
Get the day's latest Coronavirus news delivered to your inbox by subscribing to our newsletter.
---