News > Spokane
Then and Now: Spokane's harness and saddle shops
Mon., March 28, 2016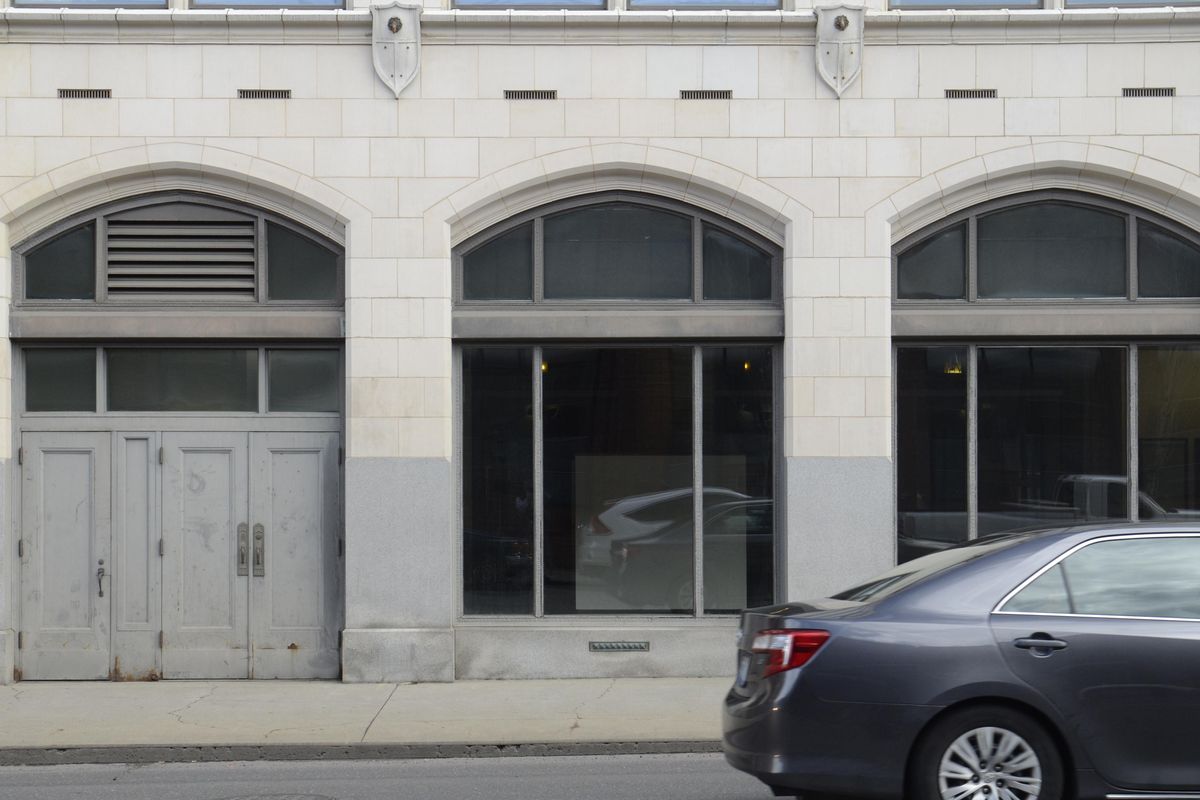 Present day: The J.A. Long Harness and Saddlery shop was situated on Monroe Street in 1890 before moving to 118 S. Stevens St. (Jesse Tinsley / The Spokesman-Review)
Julius Richter arrived in Spokane from his native Germany in 1887 and went to work as a carriage trimmer for businessman Rudolph Goepfert. He later worked for Fred Furth and John A. Long. Richter built the harness rig for the first police patrol wagon and Spokane's first street car.
The work for skilled harness makers and saddlers was plentiful in Spokane's boom era. A.A. Kraft, owner of a harness and saddlery business, said in 1905, "(The) increase in the harness business I place largely to the extensive railroad work and the increased attention to agricultural pursuits." His firm used up to 3,000 sides of leather each year, mainly for team harnesses.
During the snowy winter of 1937, Richter remembered that winter was generally mild in Spokane. "When I came to Spokane, streets were muddy and full of kids, horses and wagons," he said in 1937. "None of the snow was like it is today. I can remember back in 1889, though, when we had the big snowfall. The streets weren't all cleared off then. You got along the best you could with horse and sleigh. None of those 'snoweaters' were around then to make it easy." Richter was, presumably, making a reference to motorized snowplows.
The 1890 City Directory showed seven harness and saddle businesses. The 1900 directory showed 12. By 1930, there were only two businesses listed. The gasoline engine and the automobile took the market for carriages, harnesses, saddles, buggy whips and other accessories, with employment swiftly moving toward the new technology. In 1929, Spokane had 246 gas pumps, according to the city's weights and measures department. By 1936, there were 607 pumps. The Spokesman-Review pointed out that the transition to autos and growth in that industry took place during "the so-called depression years."
While others were lamenting the passing of the horse and buggy era, the newspaper posed this question: "How many livery stables, old-time blacksmith shops, saddlery stores and wagon repair shops would Spokane have had to support to employ the people the service stations and the repair garages now employ in Spokane?"
Richter went into business for himself and later told the newspaper that formal training wasn't a requirement in early Spokane. "You didn't have to have a degree in college to start business then," he recalled. "All you did was hang out a shingle saying you were a lawyer and that's what you were."
– Jesse Tinsley
Local journalism is essential.
Give directly to The Spokesman-Review's Northwest Passages community forums series -- which helps to offset the costs of several reporter and editor positions at the newspaper -- by using the easy options below. Gifts processed in this system are not tax deductible, but are predominately used to help meet the local financial requirements needed to receive national matching-grant funds.
Subscribe now to get breaking news alerts in your email inbox
Get breaking news delivered to your inbox as it happens.
---