News > Spokane
Sheryl WuDunn says evidence-based philanthropy drives real change
Fri., May 13, 2016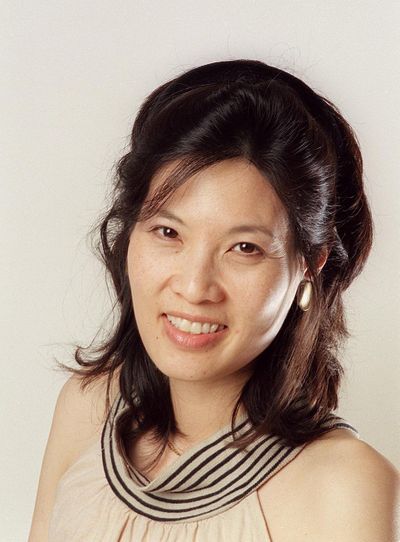 Sheryl WuDunn says people rarely give away money as intelligently as they make it.
Helping people is often harder than it looks, and much charitable giving isn't very effective, said WuDunn, who'll be the keynote speaker Monday at the Women Helping Women Fund luncheon in Spokane.
In 2014 WuDunn co-authored "A Path Appears: Transforming Lives, Creating Opportunity," a best-selling book about "the art and science" of philanthropy and how to make a difference in the world using evidence-based solutions. Her co-author is her husband, New York Times columnist Nicholas Kristof; both are Pulitzer Prize-winning journalists, though WuDunn now works in investment banking. "A Path Appears" also was made into a three-part documentary on PBS.
"Not one of the 50 biggest donations to charity in 2012 in the United States went to an organization that principally serves the poor at home or abroad," WuDunn writes in "A Path Appears." "Of all the money donated in America, only about one-third goes to the needy."
WuDunn said from her office in New York City: "We need to make a difference in poverty and take tragedy to triumph, to (fix) our failing schools in America. In Third World countries we need to empower and educate women and bring these empowered women into the formal workforce."
Tamara McGregor, a board member of the Women Helping Women Fund, said WuDunn's book and work aligns with the organization's mission and has inspired many of its members.
"In her message I think she will talk a lot about generational poverty, sex trafficking, and those kinds of enormous problems. She does a good job of breaking those problems down, showing how one person can make a difference," McGregor said.
"We've learned a lot from her work," she added.
WuDunn also co-authored "Half the Sky: Turning Oppression into Opportunity for Women Worldwide" with Kristof, inspiring a movement to end oppression of women worldwide.
WuDunn said women who have been trafficked and used as sex workers in places like Cambodia are essentially slaves.
"In one instance these women ended up being trafficked, raped every day, locked in an apartment and kept naked so they wouldn't escape," she said. "They were desperate to escape and did so seeking safety in Malaysia, but were arrested as illegals and sent to prison there."
McGregor said WuDunn's focus on using evidence-based strategies is aligned with the mission of the Women Helping Women Fund.
"We believe that one person can make a difference," McGregor said. "At Women Helping Women we have learned how we can multiply the organization's gifts (donations) into something much more powerful. We focus on what are the most impactful investments … programs that move the dial."
The Women Helping Women Fund, a nonprofit, was founded in 1992 by six Spokane women who wanted to raise awareness and fund programs for local women and children in need.
"When it was founded 24 years ago, there were not as many women in the workplace, women who handled finances or women in philanthropy. So it was a bold move to found this organization and engage women in community," McGregor said.
At its first luncheon in 1993, the organization raised $64,000 that was distributed to seven programs. Last year, it raised $275,000. Grantees seeking funding are well-vetted, she added.
With a needs assessment including emerging trends, the organization looks to existing research to guide the allocation process, making sure the needs of women and children are being served, McGregor said.
"It's kind of a neat process. Detailed applications must provide a financial statement and a detailed explanation of how the grant will be used. Then there are two site visits to potential grantees to ensure that it reflects what was in their applications, and that it will be a wise investment," she said.
Current grant recipients for 2015-16 include Daybreak Youth Services, the YWCA of Spokane County and the Women and Children's Free Restaurant, as well as 17 others, said McGregor.
Local journalism is essential.
Give directly to The Spokesman-Review's Northwest Passages community forums series -- which helps to offset the costs of several reporter and editor positions at the newspaper -- by using the easy options below. Gifts processed in this system are not tax deductible, but are predominately used to help meet the local financial requirements needed to receive national matching-grant funds.
Subscribe to the Coronavirus newsletter
Get the day's latest Coronavirus news delivered to your inbox by subscribing to our newsletter.
---