Lawsuit reinstated against Valley Christian School in Drew Swank's 2009 high school football concussion death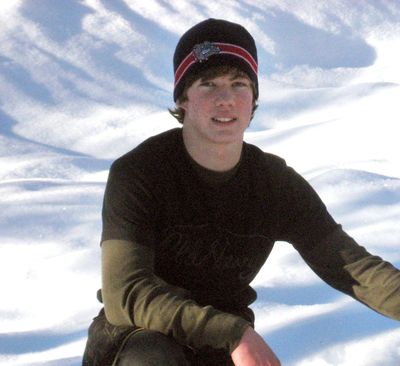 The small, private Christian school where Andrew Swank played 8-man football may still owe the family money following his concussion-related death in September 2009, appellate judges ruled Tuesday.
Swank, who went by the name Drew, died Sept. 27, 2009, two days after vomiting and collapsing near the end of the second quarter in a game Valley Christian School played against Washtucna. He had been diagnosed with a concussion following a violent hit the week before but his headaches subsided and he was cleared to play by his family's physician, Dr. Tim Burns.
About three years after the fatal injury, the family filed a negligence lawsuit against Burns, the team's volunteer coach, Jim Puryear, and the school, as well as several administrators. Swank's parents argued the school had not provided the level of care required under a Washington state law aimed at preventing concussions in high school athletes.
William Schroeder, one of the attorneys representing Valley Christian School, said Tuesday that Swank's death was "a tragedy of a story." But he said the school adhered to the state law by meeting with parents before the 2009 season to discuss concussion procedures developed by the federal Centers for Disease Control.
"The school's concern was that it was following the new law correctly," Schroeder said.
That law was passed by the Washington Legislature on July 26, 2009. It was named after Zackery Lystedt, a Western Washington teenager injured in a football game. It took Lystedt three years to regain the use of his legs, and the Tahoma School District settled a civil lawsuit with Lystedt for $14.3 million.
Appellate judges reversed a ruling from Spokane Superior Court Judge Michael Price that Valley Christian had met its requirements under state law to prepare for treatment of Swank's symptoms. Price dismissed the claims against the school before a jury trial could be held.
"Although VCS argues it had a right to rely on Dr. Burns' note that Drew was fit to play, the Zackery Lystedt law does not permit VCS to ignore observable signs that Drew continued to suffer from the concussion he earlier sustained and ignore its own (concussion plan) that required VCS to remove Drew from play," wrote Judge Robert Lawrence-Berrey for the unanimous three-member panel that also includes Judge Kevin Korsmo and Chief Judge George B. Fearing. Swank's family and teammates testified that the teenager's play was sluggish and he appeared disoriented leading up to his collapse.
Mark Kamitomo, an attorney for the Swank family, declined comment on the appellate ruling, but said he and co-counsel George Ahrend would review the opinion and determine their next step.
The decision confirmed the dismissal of claims against Puryear, who in 2007 established a football program for the 283-student school. Puryear's family, which made a fortune as Amway distributors, paid for most of the team's expenses.
He served as a volunteer coach, according to court records, and is now on the Whitworth University coaching staff.
The Swank family alleged Puryear grabbed their son's facemask during his final game and shook it violently, but judges ruled that claim was brought after the two-year statute of limitations on damages resulting from an assault can be claimed.
Judges also dismissed claims against Burns, whose practice is in Idaho. The appellate court ruled it had no jurisdiction over Burns' practice.
The opinion also states that schools have no explicit requirement under the Lystedt law to establish specific plans on how to return concussed athletes to the field. Lawrence-Berrey noted that in 2014, there were at least 16 procedures in place across the country governing "return to play" policies, citing a legal journal.
Valley Christian no longer fields a football team. They last took the field in November 2009, a little more than a month after Swank's death.
---