This column reflects the opinion of the writer. To learn about the differences between a news story and an opinion column, click here.
Opinion > Column
Eye on Boise: Idaho college funding still lagging
Sun., May 29, 2016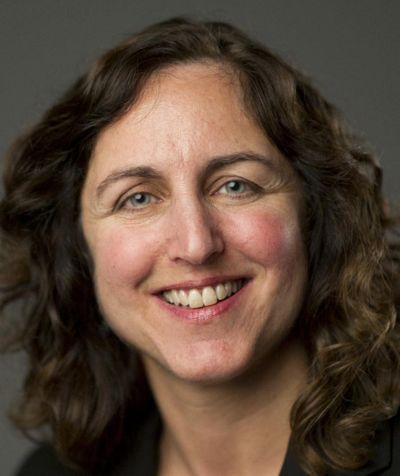 Idaho ranks poorly in a new national report that charts reduced state investment in higher education and rising tuition across the country.
The report found that state spending on higher ed per student in Idaho remains 30.8 percent below pre-recession levels. When adjusted for inflation, that's the seventh-highest percentage in the country.
Total state spending per student, also inflation adjusted, dropped $3,290 from 2008 to 2016, the report from the Center on Budget and Policy Priorities found, a dollar figure that ranked sixth-highest in the nation.
In the 1973-74 school year, the cost of tuition and fees at Boise State University was $178 per semester for Idaho residents, said Idaho Center for Fiscal Policy Director Lauren Necochea. In today's dollars, that's $959.20.
"But current tuition and fees are over three and half times higher than that. This is despite the fact that median household income is only 7 percent higher than in 1973 when adjusted for inflation. We've departed from our historical levels of support for higher education by shifting the costs. Today, Idaho students and families pay much more than previous generations."
The report compares the current school year, 2015-16, to 2008, prior to the recession, so it doesn't include the 8 percent increase in general fund higher-ed spending that lawmakers authorized this year for the next school year.
Nationwide, the report found that tuition as a percent of total cost of higher education grew from just over 20 percent in 1989 to nearly 50 percent in 2013, dropping only slightly by 2015.
This year, the amount of student tuition and fees collected at Boise State University, $92.85 million, exceeded the state general fund appropriation of $84.75 million, according to state budget documents. Tuition and fees were approaching the general fund total at Idaho State University, the University of Idaho and Lewis-Clark State College.
Headed to Canada
More than 200 wildland firefighters have been mobilized by the National Interagency Fire Center to help fight the Fort McMurray fire in Alberta, with five of the crews flying on a Canadian aircraft out of the center in Boise on Wednesday and another five flying out of Missoula.
"We have a bilateral firefighting assistance agreement with the Canadian Interagency Forest Fire Centre, which works well when either country is in need of wildland fire suppression resources," said Dan Buckley, NIFC's National Multi-Agency Coordinating Group chair. "Canada has assisted the U.S. many times in the past, so as soon as Canada requested assistance, we quickly accommodated their request."
More on Crane charges
A second employee of Idaho State Treasurer Ron Crane's office is corroborating charges made by a co-worker in a whistleblower claim against the state.
In that claim, a 10-year employee said he was fired in retaliation for objecting to wasting taxpayer money for Crane's political gain.
Travis Schaat provided a 13-page written account detailing "unethical practices" in the office to authorities and to the Idaho Statesman, and also provided copies of emails backing up the account.
Schaat told the Statesman that he was the secretary for the Investment Advisory Board, a new board the Legislature created in 2014 to oversee the treasurer's office investments after the office lost millions in risky mortgage-backed securities investments. Schaat circulated draft minutes of the board's July 2015 meeting to Crane and other staff to review, and said he was ordered to make changes to make the minutes appear more flattering to Crane. He objected to the request to delete one passage and add another, saying the comment to be added "wasn't said and it wasn't true."
Schaat said Crane said the passage he wanted deleted "could be taken as a negative comment by a member of the press or a political opponent." In an email to Schaat, Crane wrote, "I'm saying that I live in a political environment and have to deal with the consequences of what the record reflects."
Schaat responded by asking to be relieved of his duties as secretary. At the board's next meeting in November, it decided to no longer record its meetings. Schaat said he had worked from recordings to prepare his minutes. In November, Schaat was fired.
Fellow employee Chris Priest, who worked for the office for 10 years, has filed a $200,000-plus claim against the state, a precursor to a lawsuit. Schaat didn't join in the claim; a certified public accountant, he quickly found new employment after his firing. Crane wouldn't comment.
---
---
Subscribe and login to the Spokesman-Review to read and comment on this story