Donald Trump's promises trigger fears of a trade war that would damage Washington's economy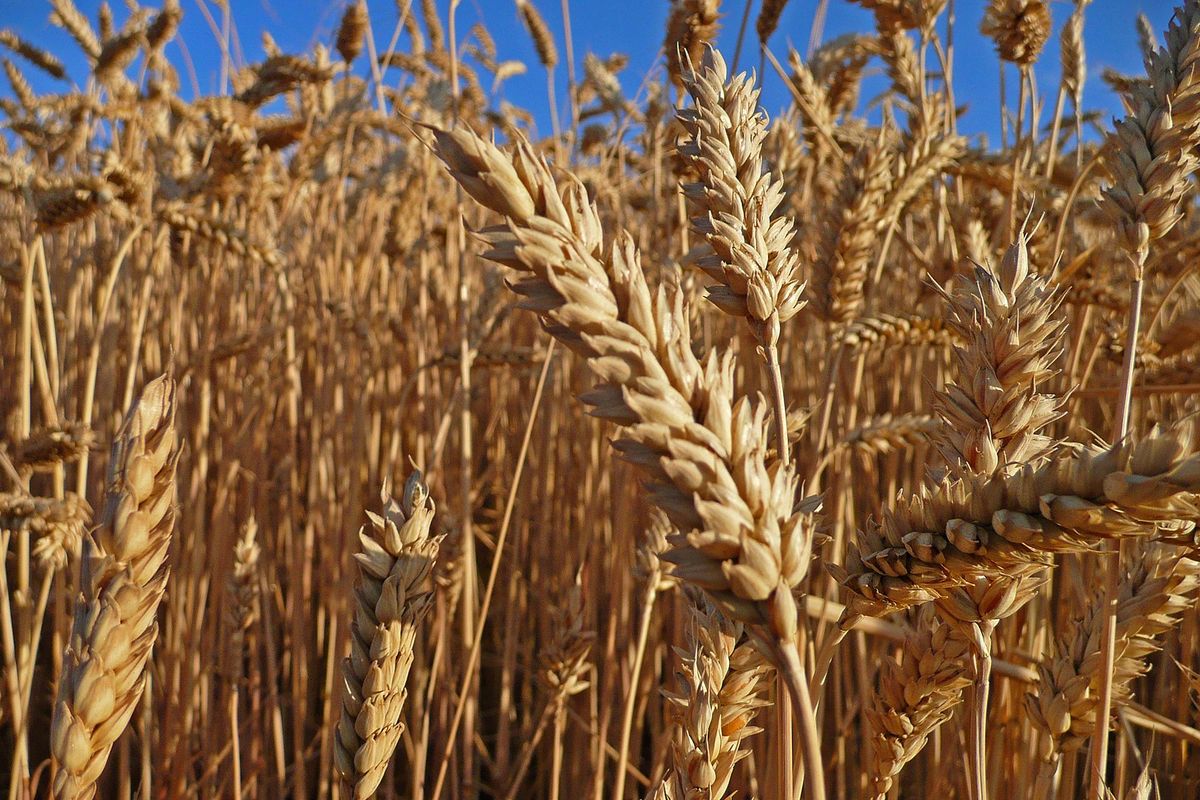 If President Donald Trump keeps the promises of candidate Donald Trump, he could trigger a trade war with China, dissolve tariff-reduction deals around the Pacific Rim, and inflict a "disastrous" blow to the economy of trade-dependent Washington state.
So says Democrat Gary Locke, the Chinese-American trade expert who served eight years as Washington state governor, two years as U.S. secretary of commerce and three years as U.S. ambassador to China.
But out in Eastern Washington's crop-growing country, which voted strongly in favor of Trump, farmers feel optimistic that they can persuade the new president to govern differently than he campaigned.
John Stuhlmiller, CEO of the conservative Washington state Farm Bureau, said it is true that China has a history of the retaliation Locke predicts – a retaliation that "would be terrible for our economy, absolutely."
But the need to avoid a trade war is why, Stuhlmiller said, "I would submit there is room for movement from rhetoric to reality."
Stuhlmiller said Trump's policy advisers already have told the Farm Bureau that Trump will repeal the Obama administration's Clean Water Act rules concerning runoff – rules that many farmers consider damaging and excessive.
The president-elect's responsiveness to farmers on that issue makes farmers optimistic that Trump will respond favorably to farmers' concerns regarding foreign trade, Stuhlmiller said.
Bigger even than agriculture is Boeing. It sells jets, made in Washington, around the world.
In 2015, Washington made and exported $86.3 billion worth of merchandise. More than half – $51 billion – was civilian aircraft.
The largest market for Washington state products? China, at $20.7 billion in purchases during 2014. Those purchases include Boeing jets, fresh Wenatchee cherries that fly to China by the planeload, Yakima Valley hops for the brewers of Asian beer, and frozen french fries made in Moses Lake from local potatoes and devoured by the ton at China's more than 2,200 McDonald's restaurants.
Other buyers of Washington state exports include Canada at $9.3 billion in purchases, Japan at $7.4 billion, and Mexico at $2.7 billion.
The manufacture and shipping of these export products account for 1 in 3 of Washington state's jobs, according to the state Department of Commerce. Those jobs are in Boeing's factories, Eastern Washington's family wheat farms, Columbia Valley's wineries, Central Washington's orchards and the thriving Port of Moses Lake, where more than 2,500 workers assemble semiconductors for Intel, carbon-fiber body panels for BMW's electric cars, Genie construction lifts and more.
Those jobs, said Locke, are what is at stake – along with the U.S. trade deficit, which gets better when Washington's exports improve and worse when they decline.
What is it, exactly, that candidate Trump said to provoke these Washington state concerns?
He promised repeatedly to impose a 45 percent tariff on goods made in China and sold to the United States.
He also said he would scrap the Trans-Pacific Partnership, an Obama administration trade pact involving 12 Pacific Rim countries; the deal awaits final approval in Congress, where leaders last week were calling it dead. China is not a party to the TPP, but many other Washington state trading partners are would-be members.
He said he would renegotiate or scrap the North American Free Trade Agreement, which he lambasted as a job-killing deal that gutted American manufacturing since its passage in the 1990s.
Peter Navarro, a Trump trade adviser, explained in a Los Angeles Times op-ed that the 45 percent tariff on Chinese imports would be a "strategic negotiating strategy to stop China … from cheating on international trade deals."
China, Navarro wrote, "has been waging an undeclared trade war on the U.S. since joining the World Trade Organization in 2001. The casualties are obvious: More than 50,000 American factories shuttered."
Meanwhile, Navarro wrote, "the unfair trade advantages China reaps from lax environmental and health and safety regulations are written in blood: More than 60,000 Chinese workers perished in workplace accidents in 2014 and up to a half-million people die prematurely because of China's horrific air pollution."
Robert Hamilton, senior trade policy adviser in the Washington state Department of Commerce, said if Trump imposes an across-the-board 45 percent tariff on Chinese products, it "would be a blatant violation of WTO rules. Does he intend to pull out of the WTO? He hasn't said so, so it is unclear how he would proceed against China, Washington's largest export market," Hamilton said.
Further, Hamilton said, "I understand President-elect Trump wants to renegotiate NAFTA, but he has provided no details about what he would propose. Moreover, Canada and Mexico will be at the table, too, and they will not just give concessions to the United States."
According to former Gov. Locke, if Trump imposes a 45 percent tariff on Chinese imports, "China will reciprocate and put a similar tax on goods from Washington – whether it's wheat, hops or Boeing airplanes. That will force Chinese buyers to buy from Brazil or Chile or Australia in terms of agricultural products and from Europe in terms of airplanes."
"They don't have to buy from Boeing," Locke added. The market for passenger jets is competitive; Airbus eagerly would sell to China if retaliatory Chinese taxes and tariffs made Boeing's U.S.-made jets uncompetitive in price.
If retaliatory trade policies block Washington state companies from selling to China, "it means layoffs" for Washington workers, Locke said.
"It could be quite disastrous for jobs in the state of Washington," he said.
In addition, Trump's threatened tariff on Chinese products would raise the price of the merchandise Americans buy at stores like Wal-Mart, Home Depot and Macy's, Locke said. "That will be taken out of the pockets of American workers."
Primary provisions of the TPP, Locke said, are agreements to lower tariffs currently imposed by U.S. trading partners, and to bind those countries to improve the treatment of their own workers and cut down on the use of hazardous agricultural chemicals. In return for those agreements, nations in the TPP secure the mutual benefits of freer trade, Locke said.
If other countries "can make things without health and human safety standards, it puts American companies at a disadvantage," Locke said, because U.S. producers do invest in higher standards of health and safety. "That's what TPP is trying to address, is level the playing field" so U.S. products have a fair shot in the competition for foreign buyers.
Regarding the TPP, the Farm Bureau agreed: In its meetings with the new Trump administration, Stuhlmiller said, "Ag is going to be saying 'Please support it.' "
Under terms of the TPP, stringent U.S. environmental standards "would be a base for others to have to attain to. Others would have to pay more to produce crops, and that gives us an advantage; our products must become more cost-competitive," Stuhlmiller said.
"Where we excel is we have the world's safest and best food supply. It goes at a premium," Stuhlmiller said. This premium quality has contributed to the worldwide success of Washington's big-money crops such as apples, cherries and wheat, he said.
But it takes a level playing field, with lower tariffs and comparable production rules, for trade fully to benefit makers and buyers alike, he said.
According to the Farm Bureau, the TPP would increase Washington state's export income by $246 million per year and add more than 1,350 jobs to the state's economy.
Boeing, like the Farm Bureau, has expressed the hope it can work out concerns with the president-elect. After Trump's election victory, the company issued this formal statement: "We congratulate president-elect Trump and newly elected members of Congress and look forward to working with them to ensure that U.S. companies can compete, win and grow our economy to provide good jobs to U.S. workers; as well as preserve American leadership in national security."
Will Trump, who campaigned to increase U.S. jobs and reduce the deficit in U.S. trade, respond to the concerns of Washington state export industries?
Stuhlmiller predicted he will: During campaign season "rhetoric is rhetoric." But governing, he said, is a different story.
"We hope we will be able to reason our way through these things and find the right policy path forward. Farmers are the eternal optimists. We put everything at risk every year and hope the Lord provides the rain."
---