Then and Now: Spokane International Airport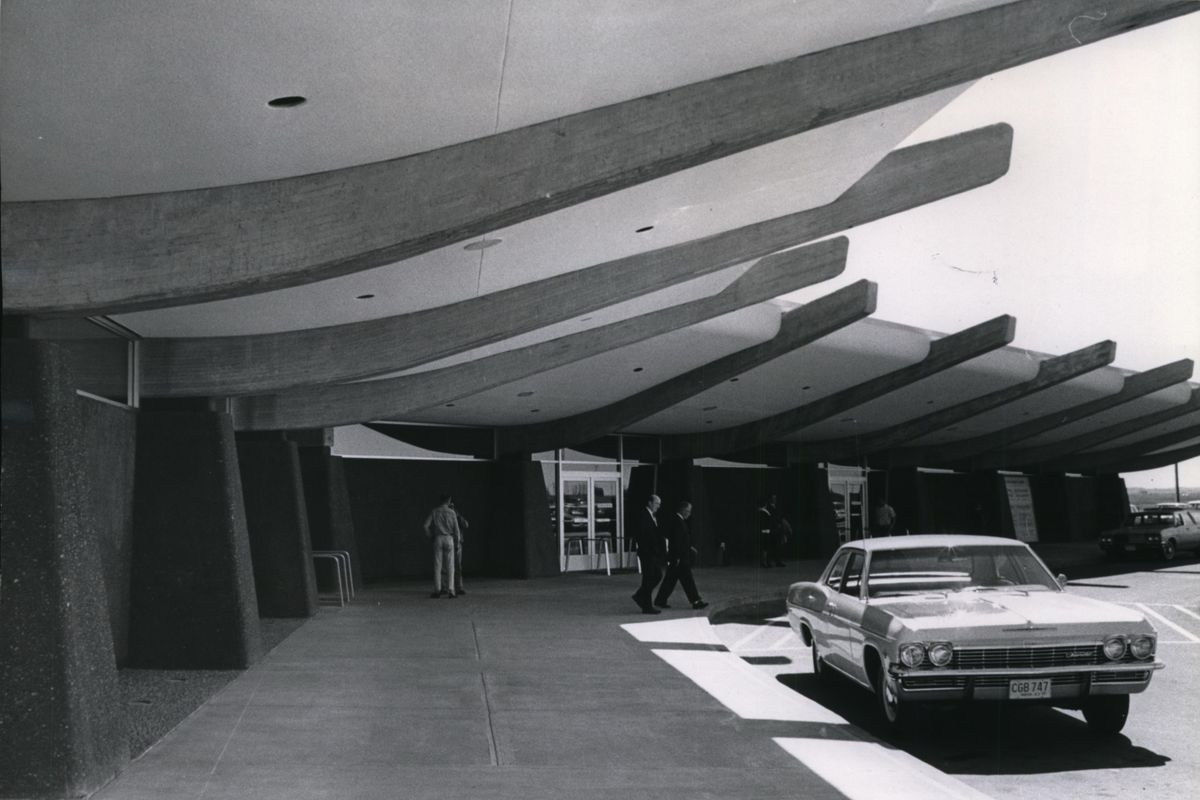 At first, Spokane's new airport was a Depression-era economic development project. Spokane County eventually bought 2 square miles on the West Plains in 1938 for a "super-airport" to be known as Sunset Airport.
"The field is not only important to Spokane, but the entire nation. Its development does not mean the abandonment of Felts Field, which will always serve an important need for the National Guard air corps and private flying organizations as well as student training," Spokane County Engineer Clarence Griggs said at the time.
Spokane County built concrete airstrips and a small terminal building. The city leaders were reluctant to spend city tax money.
Gen. Hap Arnold, the father of the modern Air Force, believed Spokane was an ideal spot for an air base. On March 1, 1942, less than three months after the Japanese attack on Pearl Harbor, the Spokane Air Depot was activated. The War Department liked Spokane's weather and distance from the coast.
After several years of war service, the city of Spokane took ownership of the renamed Geiger Field in 1948. Ownership not only came with responsibility to maintain and operate the field, but also the right to charge fees for its use.
In 1960, it was the city entreating the county to jointly run the airport to qualify for federal money. The old terminal building handled 270,000 passengers that year and could only park two airplanes at a time. The new Boeing 707 and DC-8 jets were too big to approach the gates.
A new tower was erected that year. The scheduled airlines moved from Felts Field to Geiger. The name became Spokane International Airport after Air Canada started service to Calgary in 1960.
In 1962, city voters turned down a bond issue to build a new terminal for a second time, believing users, not taxpayers, should foot the bill. But the city and county raised enough to qualify for $1 million in federal funds for a modern air terminal, which opened in May 1965. Spokane International Airport had entered the jet era.
Improvements since then include parking garages, expanded A and B concourses, the C concourse, a 271-foot tower and a rental car wing. Five carriers account for more than 3 million arrivals and departures annually. Non-stop flights leave for Seattle; Boise; Portland; Salt Lake City; Oakland, California; Los Angeles; Las Vegas; Phoenix; Denver; Minneapolis and Chicago-Midway (summer only).
– Jesse Tinsley
---