News > Idaho
Idaho lawmakers unlikely to repeal legislative retirement perk; set for pay raises
Wed., Nov. 30, 2016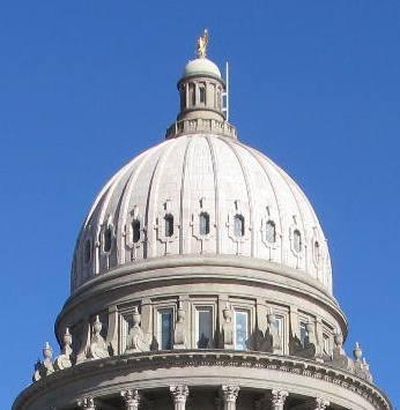 BOISE – It's unlikely Idaho lawmakers will do away with a special retirement perk for certain legislators – even though a citizens commission this year called for lawmakers to reconsider the perk.
House Speaker Scott Bedke said Wednesday that, in his view, the Idaho Constitution forbids lawmakers from taking any action on anything having to do with their compensation; that's why a special Citizens Committee on Legislative Compensation sets legislative pay raises every two years, and they take effect unless lawmakers reject them.
"I think that is in their wheelhouse, and not ours," Bedke said.
That's the committee that voted in June to "strongly recommend that the Legislature reconsider changes to the calculation of legislative retirement benefits proposed under 2015 House Bill 100." That bill, which passed the House but never got a hearing in the Senate, would have repealed the legislative perk.
The provision only affects longtime legislators who, late in their careers, do brief stints in high-paying state jobs. Then, all their years of legislative service – which now pays about $16,000 a year – are counted as if they were served in the higher-paying job, sharply inflating their retirement pension.
A recent example is former House Speaker Lawerence Denney, now Idaho's secretary of state. If he serves just one four-year term in the higher-paid job, his lifetime state pension will grow seven-fold from the roughly $500 a month he was due as a nine-term state lawmaker to more than $3,600 a month.
The perk has been granted and repealed several times over the years. Then-Sen. Phil Batt, later Idaho's governor, led a move to repeal the special exemption for lawmakers in 1985, but then-Sen. Jim Risch, now a U.S. senator, led a move to restore it in 1990.
Removing the special exemption would treat legislators like any other part-time elected official who later gets a full-time state job; a sliding scale would calculate the part-time and full-time service separately for purposes of calculating that official's state pension.
The citizens' commission also recommended this year that Idaho legislators get 2 percent pay raises next year, and another 2 percent the following year. That would bump legislative base pay from $16,684 a year to $17,017 in 2017 and $17,358 in 2018.
Idaho legislators got 1.5 percent raises last year and the year before, and a 2 percent raise in 2013-14.
According to the National Conference of State Legislatures, Idaho's legislative pay falls well below the national median of $21,000 a year; the highest base salary for state lawmakers is $100,113 in California, while the lowest is unpaid in New Mexico. Washington state lawmakers make more than $42,000 a year.
"We should always keep up a little bit," Bedke said, adding that the chance to serve in the Legislature shouldn't be available only to the independently wealthy or the retired. "It needs to be available to all citizens."
Local journalism is essential.
Give directly to The Spokesman-Review's Northwest Passages community forums series -- which helps to offset the costs of several reporter and editor positions at the newspaper -- by using the easy options below. Gifts processed in this system are not tax deductible, but are predominately used to help meet the local financial requirements needed to receive national matching-grant funds.
Subscribe to the Coronavirus newsletter
Get the day's latest Coronavirus news delivered to your inbox by subscribing to our newsletter.
---
Subscribe and log in to the Spokesman-Review to read and comment on this story