Robin Ventura declines to discuss report he's leaving White Sox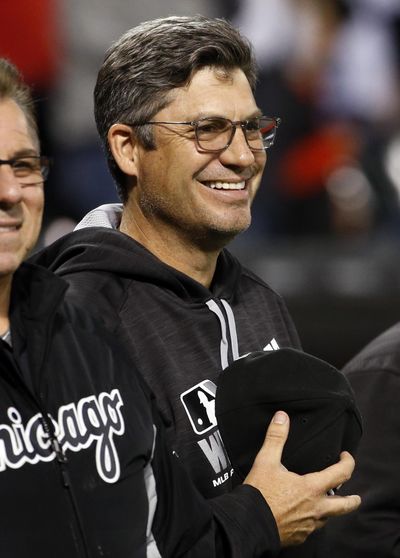 CHICAGO – White Sox manager Robin Ventura declined to address a report that he will step down as manager and be replaced by bench coach Rick Renteria next season.
Chicago players said after their 6-0 loss to the Minnesota Twins on Saturday night that they hadn't heard about the report or Ventura's status.
The Chicago Sun-Times reported during the game that Ventura, who is in the last year of his contract, would not return next season and that Renteria, a former manager of the Chicago Cubs, would replace him.
Earlier this season, Ventura said he wanted to return, but he backtracked on that statement over the past week. He said he wouldn't discuss the issue until after Sunday's season finale.
Third baseman Todd Frazier and right-hander James Shields, who lost his 19th game Saturday, told reporters that Ventura and the team had said nothing about his future.
Frazier praised the 54-year-old Renteria, who went 73-89 in one season with the Cubs in 2014.
---