Newsmakers: WNBA's Renee Brown stepping down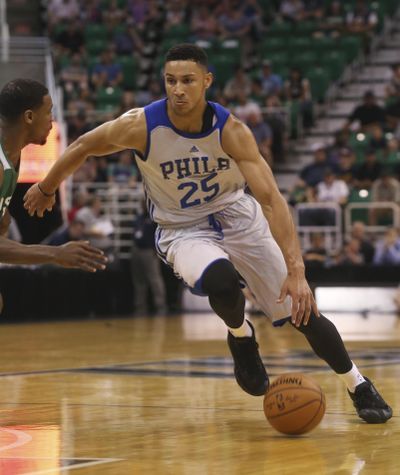 Resigned Twenty years after joining the league Renee Brown, the WNBA's chief of basketball operations and player relations, is stepping down this month. Brown has been at the WNBA since its inception. Brown is one of a handful of people still involved in the league since its beginning.
The Title IX coordinator at Baylor University resigned over a disagreement in her role to oversee changes at the school following claims it mishandled sexual assault cases for several years. The university said in a statement that Patty Crawford was "disappointed" in her role implementing recommendations by the law firm Pepper Hamilton, which determined earlier this year that the school mishandled rape allegations for years.
Charged Former USC and Raiders quarterback Todd Marinovich is facing new drug charges after he allegedly was seen trying to enter a stranger's home naked. Prosecutors in Newport Beach, California, filed misdemeanor charges accusing the 47-year-old of trespassing, public nudity and possessing methamphetamine and drug paraphernalia. He could face up to three years in jail if convicted.
Injured Thunder guard Cameron Payne will be out for at least six weeks after fracturing a bone in his right foot during a scrimmage last week.
The 76ers say No. 1 overall pick Ben Simmons had surgery to repair a broken bone in his right foot. There is no timetable yet for his return.
Fined Professional race car driver Scott Tucker and others deceived payday loan consumers and owe the Federal Trade Commission about $1.2 billion, according to a ruling from a federal judge in Nevada. U.S. District Court of Nevada Judge Gloria Navarro found consumers of Tucker's payday loan businesses were harmed because of misleading loan terms.
Retired Kansas offensive lineman Jordan Shelley-Smith decided to retire from football because of repeated concussions, the second player in the Big 12 Conference to make that decision this week.
Paid The Tuscaloosa News reported that the University of Alabama paid former defensive line coach Bo Davis nearly $317,000 months after his resignation amid an investigation into NCAA recruiting violations. Alabama Crimson Tide spokeswoman Monica Greppin Watts said the payment was "to resolve disputed claims related to his separation from the university."
---