Sports
Mead is seeking first title in 4 years at Linda Sheridan Volleyball Classic
Wed., Oct. 5, 2016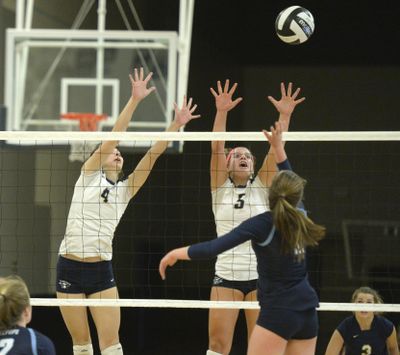 It's been four years since Mead has captured the Linda Sheridan Classic Volleyball championship.
The No. 2-ranked Panthers hope to get back on top this weekend at the 23rd annual tournament.
The top four teams in the 4A coaches' rankings will be on hand including No. 1-ranked Auburn Riverside.
"We're going to be challenged there," Mead coach Shawn Wilson said. "It's going to be fun to see what we can do. It's a good mid- to three-quarter season test to see where we're at."
West Valley of Yakima is the defending champ.
If Mead and Auburn Riverside win their pools, they could possibly face off in the semifinals.
The tourney, which usually accommodates as many as 64 teams, is the smallest it's been since the early years with 56. Ferris athletic director and tourney director Stacey Ward said some schools had conflicts with homecoming among other conflicts.
"I'm thinking about making it a 48-team tourney going forward," Ward said.
After pool play at Ferris, University, Shadle Park and Rogers, championship play moves to Ferris. Semifinal matches are scheduled for 5:30 with the title match at 6:30.
One of the pools traditionally is played at Lewis and Clark, but LC has a conflict with homecoming and its gym can't be used.
Local journalism is essential.
Give directly to The Spokesman-Review's Northwest Passages community forums series -- which helps to offset the costs of several reporter and editor positions at the newspaper -- by using the easy options below. Gifts processed in this system are not tax deductible, but are predominately used to help meet the local financial requirements needed to receive national matching-grant funds.
Subscribe to the sports newsletter
Get the day's top sports headlines and breaking news delivered to your inbox by subscribing here.
---