News > Spokane
Former Spokane NAACP leader Rachel Dolezal to speak at MLK day event in North Carolina
Thu., Oct. 6, 2016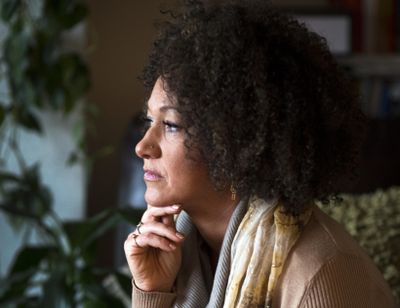 CARY, N.C. – Former Spokane NAACP leader Rachel Dolezal, who was criticized last year for passing herself off as black, has been tapped to speak at a North Carolina Martin Luther King Day celebration in January.
The Raleigh News & Observer reports the theme of the MLK Dreamfest Celebration in Cary, North Carolina, "Healing Race Relations through Conversation and Participation."
Event organizer Al Cohen tells the newspaper that Dolezal was "depicted as a major villain through media because of her preference of racial identity." He says Dolezal committed no crime, adding that "She only had an affinity for a group of people, and she served her community well."
Dolezal has acknowledged that she is "Caucasian biologically," but says she identifies as black.
Local journalism is essential.
Give directly to The Spokesman-Review's Northwest Passages community forums series -- which helps to offset the costs of several reporter and editor positions at the newspaper -- by using the easy options below. Gifts processed in this system are not tax deductible, but are predominately used to help meet the local financial requirements needed to receive national matching-grant funds.
Subscribe to the Coronavirus newsletter
Get the day's latest Coronavirus news delivered to your inbox by subscribing to our newsletter.
---