Crosby, McDavid top list of NHL players to watch this season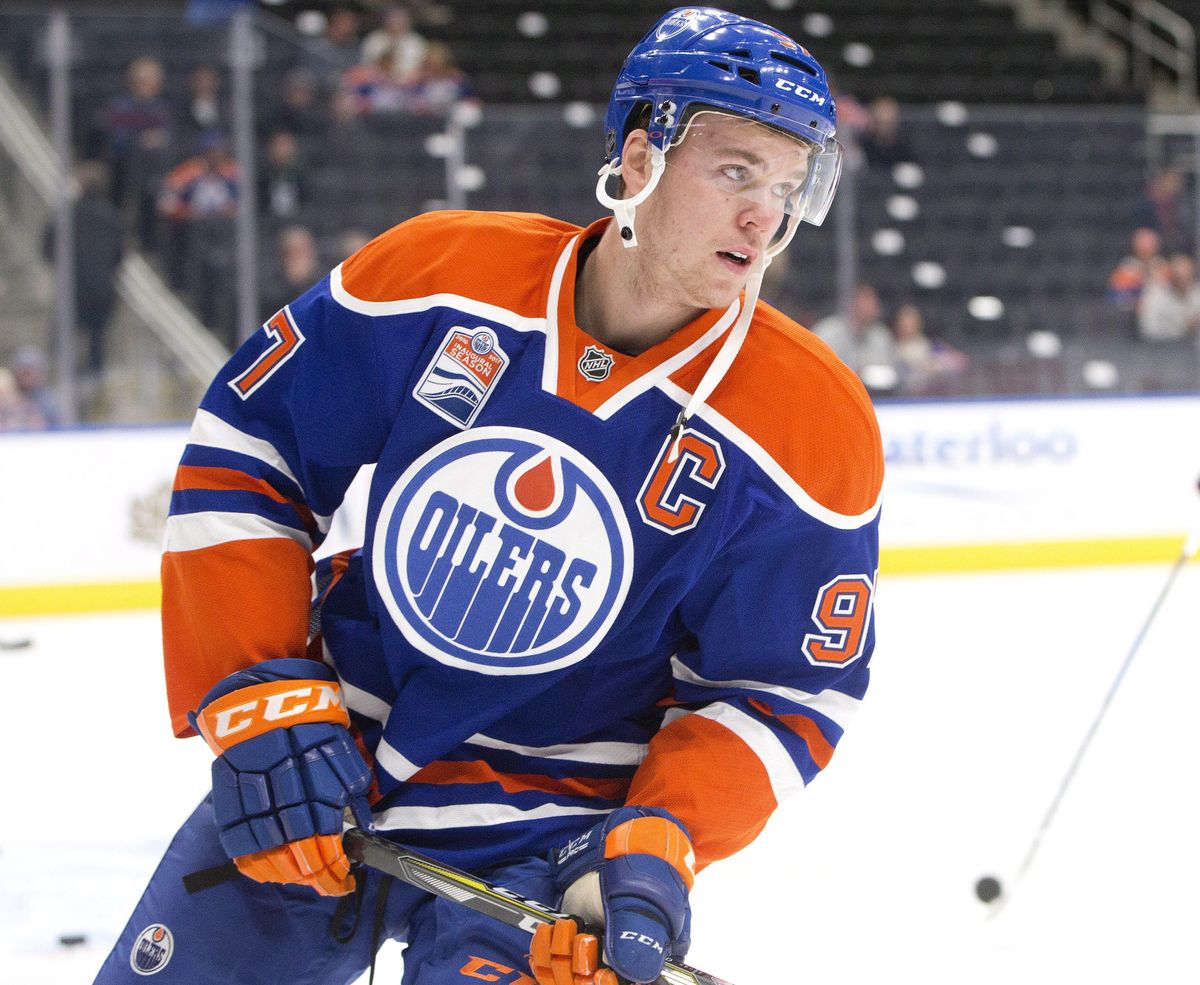 Sidney Crosby, coming off Stanley Cup and World Cup of Hockey titles, has to top any list of NHL players to watch this season.
The Pittsburgh Penguins superstar may never approach the 36-goal, 120-point season he had a decade ago when he won his first of two Hart Trophies as NHL MVP. Crosby can, though, strike a balance between being patient with the puck and aggressive with or without it when needed.
"He just wins," said Toronto Maple Leafs coach Mike Babcock, who has coached Crosby at the Olympics and World Cup. "Sid is unbelievable."
Crosby has been diagnosed with a concussion and his availability with the season coming up fast was unknown Monday. Here's a look at some other players to watch in the talent-rich league when the season starts this week:
Alex Ovechkin
As a scorer, the 31-year-old Washington Capitals winger isn't showing any signs of slowing down. Ovechkin had 50 goals last season, reaching the milestone for the third straight year. He won his fourth straight and league-record sixth overall Richard Trophy as the NHL's top scorer. No one else has won it more than twice since the 1998-99 season when the trophy was first awarded.
Patrick Kane
The Chicago Blackhawks winger won his first Hart Trophy by easily surpassing his previous career highs with 46 goals and 106 points. Kane couldn't celebrate the accomplishment too much because the Blackhawks were bounced out of the playoffs in the first round after hoisting the Cup in 2015 for the third time in six years. Kane and Co. will be fired up to make another run.
Connor McDavid
If the 19-year-old captain can stay healthy, no one will be surprised if he has a 100-point season with the Edmonton Oilers. McDavid, the No. 1 overall pick last year, had 48 points in 45 games during his injury-shortened rookie season. The smooth-skating center looked like one of the game's greats at the World Cup.
Auston Matthews
The Maple Leafs have a reason for hope, for a change, because of the 6-foot-3, 216-pound center they drafted No. 1 overall. Matthews appeared as if he belonged on the ice with the best hockey players on the planet last month at the World Cup, perhaps giving him a boost of confidence as an NHL rookie.
P.K. Subban
Nashville acquired a motivated player in a blockbuster trade last summer, adding the 2013 Norris Trophy-winning defenseman and sending captain Shea Webber to Montreal. Subban scored a career-low six goals last season for the Canadiens and will get every opportunity to bounce back with the Predators.
Carey Price
Montreal's franchise and fans likely breathed a sigh of relief during the World Cup when it was clear Price is healthy and still one of the game's best goaltenders after missing more than 10 months with a knee injury. With Price and Weber, the Canadiens will be tough to score against.
Brent Burns
The reigning Western Conference-champion San Jose Sharks may want to give the gap-tooth, big-bearded defenseman a deal before he becomes a free agent next summer. If they don't, Burns may take his on- and off-the-ice act to a team that will pay him perhaps $7 million to $8 million a year with a long-term contract.
Ben Bishop
The Tampa Bay Lightning might move Bishop, who is entering the last season of his contract, before the trading deadline this season because they won't want to lose him to Las Vegas in the expansion draft next summer. Tampa Bay appeared to make a plan for the future in net last summer when it signed 22-year-old Andrei Vasilevskiy to a three-year extension.
---