Sports
Havana Johnson nearing end of stellar soccer career at Lake City
Tue., Oct. 18, 2016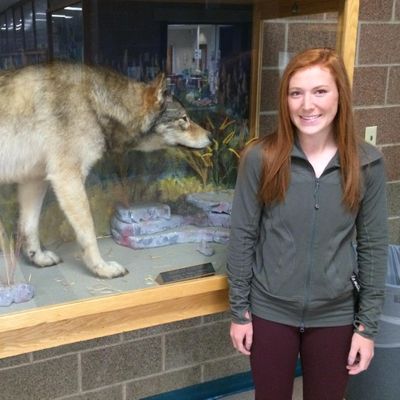 Many times statistics are a good measuring stick.
They certainly are in the case of Lake City soccer standout Havana Johnson.
Johnson ranks 10th in a senior class of 390 with a 4.2 grade-point average that includes college prep classes, and she heads into the State 5A tournament this week with 86 goals – second most in school history.
What coach Matt Ruchti appreciates most, though, isn't the numbers themselves. But they're reflective of what he wants most in a student athlete.
"Players who come to this program need to get it done in the classroom and bring a certain work ethic," Ruchti said. "They need to have higher expectations of themselves. Havana fits that to a T."
Lake City captured its first state championship in 2012. Ruchti remembered his 2013 team would return several players off the title team and move some talented players up from the junior varsity.
"We weren't thinking of bringing a freshman into the (varsity) group," Ruchti recalled.
That was before he saw what Johnson, an incoming freshman in 2013, did in some summer matches. She scored 15 goals in four matches.
"That was enough for me to say 'don't screw this up,' " Ruchti said.
Johnson, a forward, averaged 20 minutes her freshman year, finishing with six goals. She took off the following fall with 26 and had 32 as a junior. She has 22 this season with at least two matches remaining.
Johnson, who packages skill with speed, has been the 5A Inland Empire League player of the year the past two seasons. Ruchti believes she's in line to win the honor for a third consecutive year.
"Teams have had to account for where she's at on the field at all times," Ruchti said.
Of all the goals Johnson has scored, she'd give them all away for one a year ago when LC fell to Centennial on penalty kicks in the state final.
When it was Johnson's turn to kick, she missed.
"If I shot 10 PKs, I'd make nine," she said.
Johnson and coach haven't always been on the same page.
"I've loved the relationship her and I have had, but it hasn't always been the perfect relationship," Ruchti said. "She's pushed me in ways and I've had to figure out how to relate to her. We have mutual respect and our program has benefited from it."
Johnson agreed.
"I've always had a strong attitude," she said. "We've argued about which way is better over certain things. Most of the time I've come to the conclusion he's right. It's been a great four years, and he's been my favorite coach. He's pushed me."
Johnson has given Division I McNeese State, located in Lake Charles, Louisiana, an oral commitment. She chose the school because it has her major (pre-med) and offers her an opportunity to be successful in her sport.
Ruchti rarely talks about previous teams. But he told his players last week that they remind him of the 2012 team that went to state under the radar and went home with a title.
Lake City won't open state under the radar thanks in large part to what Ruchti has built in recent years.
The good news for the Timberwolves is they get to sleep in their own beds and play on their own field. Portions of the 5A boys and girls tournaments are being held at three sites, including LC.
Lake City meets Highland on Thursday morning, beginning at 9 a.m.
Johnson said Lake City isn't as good as last year. But that doesn't mean the T-Wolves can't fare well.
"If we continue to play like we have lately, we can get back to the title game," Johnson said.
Local journalism is essential.
Give directly to The Spokesman-Review's Northwest Passages community forums series -- which helps to offset the costs of several reporter and editor positions at the newspaper -- by using the easy options below. Gifts processed in this system are not tax deductible, but are predominately used to help meet the local financial requirements needed to receive national matching-grant funds.
Subscribe to the sports newsletter
Get the day's top sports headlines and breaking news delivered to your inbox by subscribing here.
---