This column reflects the opinion of the writer. To learn about the differences between a news story and an opinion column, click here.
Opinion > Column
Shawn Vestal: One of Spokane's torture doctors trying to keep his waterboarding book secret before trial
Tue., Oct. 18, 2016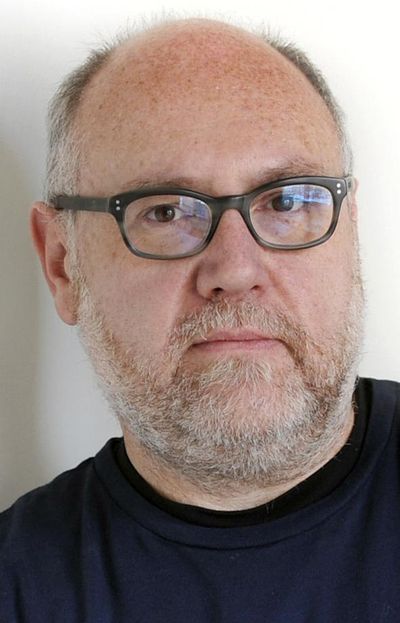 Spokane's torture doctors have been battling for months to pry information out of the CIA as they try to defend themselves against a federal lawsuit.
Now one of them is asking a judge to keep a secret of his own: a book manuscript.
If word about the book leaks out, argues defendant and author James Mitchell, it would be bad for sales. His current argument – made by his attorneys in documents filed last week – does not mention one highly interesting, and possibly relevant, fact: Earlier publicity materials for the book seem to boast that he did things his attorneys are now denying he did.
It's one of many interesting tangents in the massive and unique lawsuit proceeding now at the Thomas S. Foley U.S. Courthouse – an apt location for trying a case with international reach but rooted in downtown Spokane. Mitchell and Bruce Jessen were the former Fairchild Air Force Base survival school psychologists and CIA contractors who built an $81 million torture business headquartered at the corner of Riverside and Washington; in some cases they implemented the torture techniques firsthand at so-called black sites, according to many government and journalistic reports.
They are now being sued by the ACLU on behalf of three former detainees, one of whom died, over their treatment in the "enhanced interrogation program." The suit alleges the men were subjected to illegal torture and war crimes when they were captured and interrogated using the harsh methods designed by Mitchell and Jessen, under contract with the government. The program, developed and legally justified under the Bush administration following the Sept. 11, 2001, terrorist attacks, has been abandoned.
The government is paying for Mitchell and Jessen's defense but has been reluctant to turn over the information that the pair want, citing national security concerns. In recent months, attorneys for the plaintiffs, defendants and government have wrangled over how many records the CIA must produce, what information can be blacked out and whether agents could be deposed orally or submit written questions.
U.S. District Judge Justin Quackenbush, who has made it clear that he will not allow vague claims of state secrecy to stand unchallenged, ruled last week that several top CIA officials – including the agency's former chief lawyer and head of counterterrorism – would have to be deposed in person, rather than writing.
The Justice Department had attempted to bar the in-person questioning. Government attorney Andrew Warden said, "I don't think that's ever happened in the history of this country."
It's happening now.
Last week, Mitchell's attorneys filed a motion seeking a protective order against the release of Mitchell's manuscript, as well as any drafts of that manuscript. The documents will be turned over to the plaintiffs' attorneys, and if they were leaked, it could prevent Mitchell and his publisher from "realizing the full monetary value inherent in the Manuscript's initial publication," the motion says.
The status of Mitchell's book had been something of a mystery. Originally scheduled for publication May 10 under the title "Enhanced Interrogation," the book was yanked from his publisher's website without explanation earlier this year. No one from the publisher or Mitchell's legal team would answer my questions about the book in May when it failed to appear on schedule; neither responded to my requests for an interview this week, either.
The book is now slated for publication in the first quarter of 2017, according to the court filing.
It's not clear why publication of the book was delayed, but there was a fascinating contradiction between the claims in the book's promotional material and those his attorneys were making in his defense.
Essentially, his attorneys are now denying he did the things he boasted that he did.
Here's how the book was promoted on the Crown Publishing website: "The creator of the CIA's enhanced interrogation techniques program provides a dramatic firsthand account of the design, implementation, flaws, and aftermath of the program, including personally interrogating 9/11 mastermind Khalid Sheikh Mohammed and how he learned from the lips of America's enemies what it will take to win the continuing struggle against global jihad."
This has not exactly been the line taken by his attorneys. They say in court filings that Mitchell and Jessen "did not create or establish the CIA enhanced interrogation program; they did not make decisions about Plaintiffs' capture, treatment, confinement conditions, and interrogations; and they did not perform, supervise or control Plaintiffs' interrogations."
So which is it? Mitchell's attorneys said in their filing that he has worked with editors at Crown to "finalize" the manuscript. If indeed the book is published early next year – as the discovery phase of the current case proceeds – it will be fascinating to see whether Mitchell and Crown try to sell it in the same way.
Shawn Vestal can be reached at (509) 459-5431 or shawnv@spokesman.com. Follow him on Twitter at @vestal13.
---
---