News > Voices
Free cupcakes draw attention to campaign to end domestic violence
Wed., Oct. 19, 2016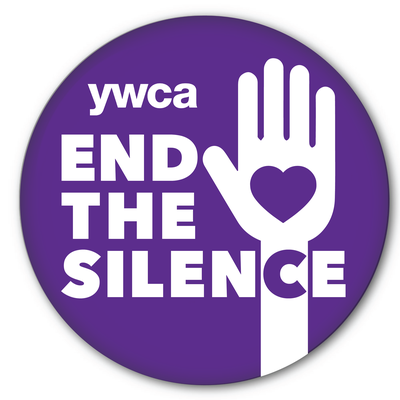 Everyone knows there's no such thing as a free lunch, but there is such a thing as free mini-cupcakes on Thursday at Sweet Frostings Blissful Bakeshop, 15 S. Washington St.
The free cupcakes are part of the YWCA of Spokane's End the Silence campaign and Week Without Violence, a global movement to end violence against women and girls.
End the Silence is a way to let survivors, who typically are ashamed and embarrassed, know they're not alone, said Nicole Nimen, YWCA spokesperson.
"The more we talk about this taboo subject, the better, and the whole idea is to get people talking about it," Nimen said.
For the past 20 years, the YWCA of Spokane has observed the Week Without Violence, which this year is this week. The YWCA for the first time is partnering with businesses, organizations, churches and schools in Spokane to help carry the message.
Nimen said the response has been amazing.
"We're getting a great response from people, especially on social media, where people are asking how they can help and asking for pins, pens and posters with the purple logo of the hand and the heart," she said.
Sally Winfrey, co-owner at Sweet Frostings, said she and her partner Judy Rozier strongly support local efforts to help women and children. The bakeshop also is making special cookies decorated with the End the Silence logo.
"We're making the cookies to sell to donate to the cause," Winfrey said. "Police officers will be handing out the free mini-cupcakes from 10 a.m. to 2 p.m., or whenever we run out."
Members of the YWCA's Domestic Violence Team also will distribute the cupcakes. Since early 2015, a team of six police officers and detectives from the Spokane Police Department and Spokane County Sheriff's Office has worked inside the YWCA offices in Spokane to prevent domestic violence and arrest abusers.
Spokane police Sgt. Jordan Ferguson, part of the domestic violence team, said officers work with survivors, prosecutors, perpetrators and the YWCA on cases every day – and the unit could use more officers.
"We have about one-half as many as we need," Ferguson said.
"Our detectives follow up on felony-level cases of domestic violence, they work on getting the evidence they need to prosecute, they work on no-contact order violations to assist the probation department, as well as capturing suspects," he said.
Nimen said people want to know how to help family or friends who experience domestic violence, whether it's physical, emotional, financial or sexual, but often don't know how to help.
"People don't understand what's under the umbrella of domestic violence. It's not all physical," she said. "There are lots of things people can do. From as little as listening and not judging when someone talks to you. Listen and believe what they're saying."
Parents can talk to their kids about boundaries with friends and family, she added. "You can talk about good touch and bad touch, healthy communication and what a safe relationship is."
Social media has been particularly effective in sharing information about the End the Silence campaign, Nimen said.
"Businesses and organizations can talk about domestic violence and hand out posters, stickers and other information about how prevalent domestic violence is," she said.
The YWCA hopes to paint the town purple with pins, posters, stickers and anything else people can create to raise awareness, Nimen added.
"People can follow us on Facebook and comment on posts, educate themselves and tell other people about domestic violence," she said. "They can take selfies with various signs from our website and sign a pledge there."
Partners who have pledged to participate in End the Silence include Avista Corp., Eastern Washington University, Gonzaga University, U.S. Bank, Main Market Co-op, Yoke's Fresh Market, Rocket Bakery, Lutheran Community Services, The Gathering Place, Grocery Outlet, Fred Meyer Stores, PAML, Ferguson's Cafe and Twigs at Wandermere.
Local journalism is essential.
Give directly to The Spokesman-Review's Northwest Passages community forums series -- which helps to offset the costs of several reporter and editor positions at the newspaper -- by using the easy options below. Gifts processed in this system are not tax deductible, but are predominately used to help meet the local financial requirements needed to receive national matching-grant funds.
Subscribe to the Coronavirus newsletter
Get the day's latest Coronavirus news delivered to your inbox by subscribing to our newsletter.
---
Subscribe and log in to the Spokesman-Review to read and comment on this story