Firefighters tackle fire at Browne's Addition apartment building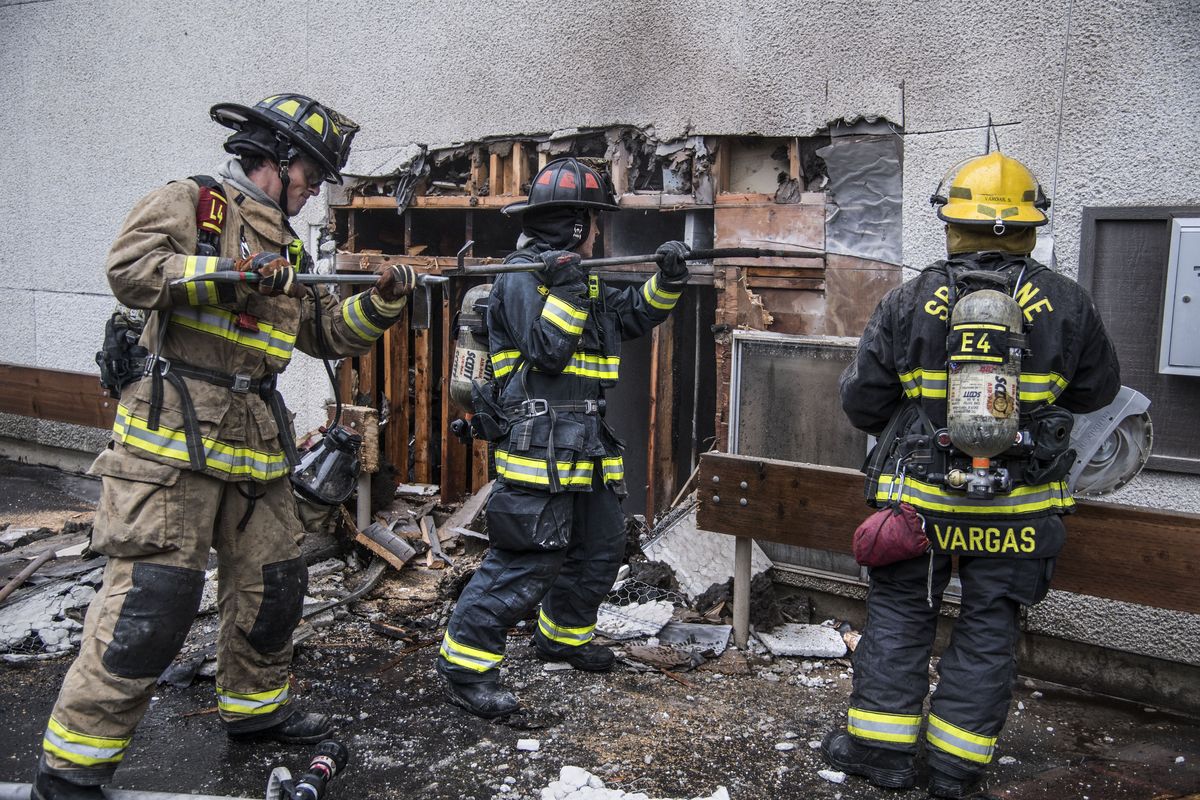 A ground floor fire in a Browne's Addition apartment building led to a big response Friday morning.
Spokane firefighters responded to a fire at the Greentree Apartments at 1919 W Pacific Ave around 9 a.m.
Neighbors said they saw smoke and flames coming from the apartment building. Firefighters evacuated residents and cut a hole in the side of the building to go after the fire.
William Mendoza, who lives in the building with his three-year-old daughter, said he saw smoke and noticed his wall was hot. He said he'd had problems with rain water seeping into the building and thought it may have caused a short.
This story is developing and will be updated.
---