Jordan Pride knows heartbreak, opens up to Whitworth family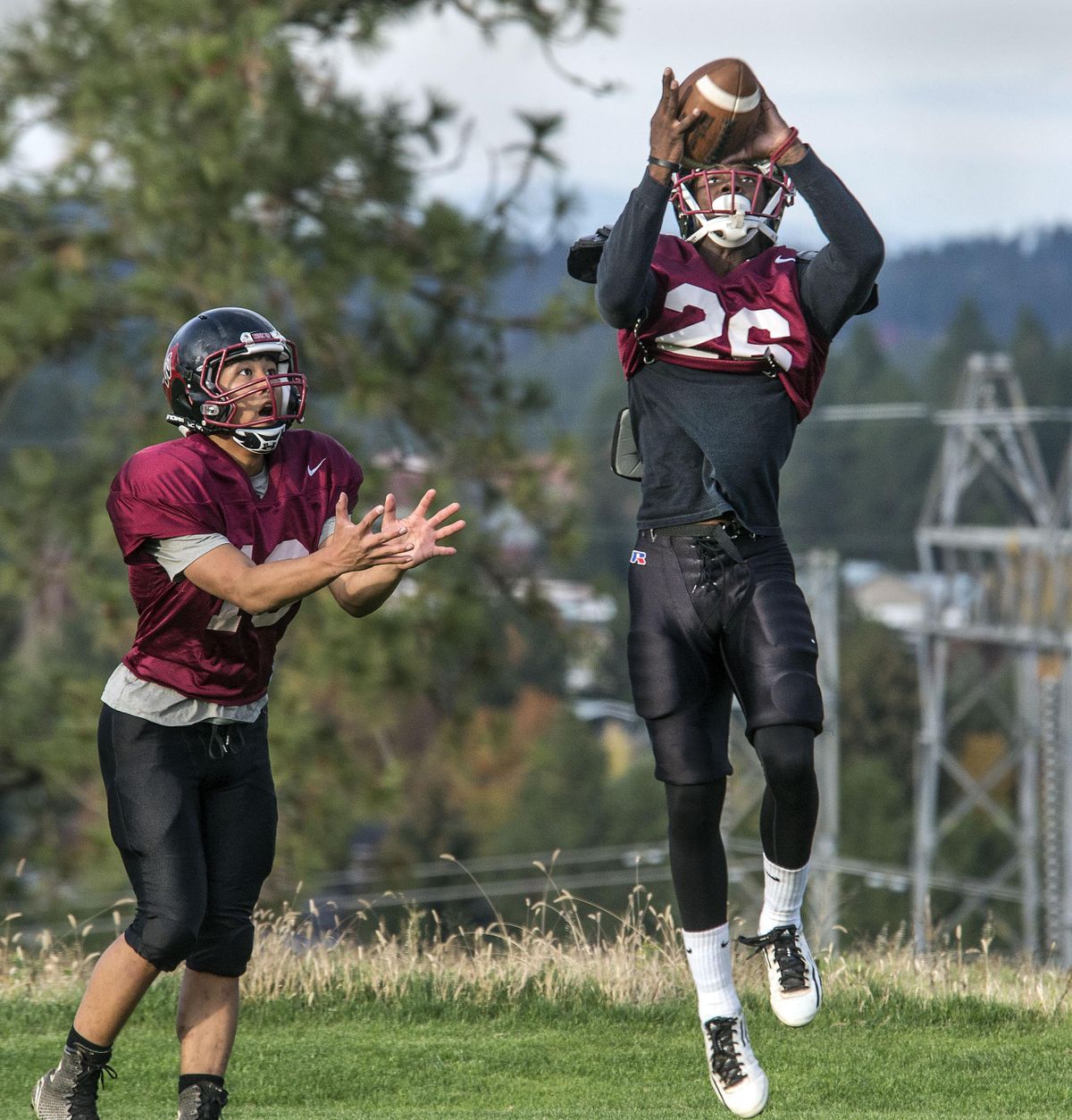 Sports often provide a distraction from the rigors of real life. But for a Whitworth senior, the football field gives him a chance to honor the dreams of two best friends who died on the streets of Oakland, California.
Jordan Pride carries himself like a typical college defensive back. The 5-foot-10, 171-pound speedster is the type of athlete that Whitworth often seeks but rarely lands.
Despite his obvious talents, coaches couldn't connect with Pride, who played last year as a backup and admittedly was just another face on the roster. Almost none of the team knew Pride because he purposefully stayed to himself. He was afraid to make new friends, for their sakes.
Those closest to him always die.
"Why build relationships when they are just going to leave?" Pride said.
Streets of Oakland
Growing up, Pride's first taste of football came with the Pop Warner Dublin Falcons. He immediately bonded with a huge linebacker named Dallas Milat and a quarterback/receiver named Jacob Velasquez.
The boys played together as seventh- and eighth-graders and football consumed them.
"We had a blast. Those two years felt like forever," Pride said. "We would go to practice, hang out after practice and after the games. We felt like we knew each other forever. Our common goal was to play college football."
The young men spent hours watching the nearby California Bears. They watched as USC's Reggie Bush played his way to an eventual Heisman trophy, an award he later relinquished following an NCAA investigation into extra benefits.
"We thought that was it. We wanted to be like Reggie Bush," Pride said. "We worked very hard at it even though we went to different schools."
Pride wouldn't reveal what it was like growing up in Oakland except to say: "Sometimes we are placed in circumstances where you do what you have to do. We did our best."
The football friendship shattered on April 26, 2004.
"I remember there was a jogger who saw (Milat) riding his bike up a hill. The same jogger ran back and found him lying there dead, right where he had talked to him," Pride said as he struggled to speak. "That hurt."
According to an online memorial, Milat was killed at age 14 when he "inexplicably" crashed his bike and hit his head on a concrete pillar. But Pride said friends suspected something else. "Still to this day, we don't know," he said.
Football promise
Velasquez and Pride attended different high schools, but remained close. Neither of them immediately pursued the dream of college football after graduation, but they remembered their promise to honor Milat.
Pride got the bug to play again after watching his younger brother excel at Chabot College, a junior college in Hayward, California. He played two seasons at Chabot before before being accepted to Whitworth.
"I was ecstatic. My parents and my brother were ecstatic," he said. "I saw (Velasquez) the next day. I gave him a hug. We said our goodbyes."
But there was something deeper about Velasquez's message that Pride sensed was different.
"He said, 'Whatever you do, go hard. Go full speed,' " Pride said. "We told each other that we've got to be the best we can be, whether it's football or in school. It touched me at my heart."
To pursue his college football dream, Pride left the Oakland area for the first time. On his first day on the Whitworth campus, March, 5, 2014, Pride received a phone call informing him that the 24-year-old Velasquez had been shot to death in Oakland.
Pride sought out the player who made the strongest effort to welcome him to the Pirates.
"I told Duke (DeGaetano). We sat on the side of a building and we cried," Pride said. "I felt like I could trust him. I didn't think I could trust anyone else."
DeGaetano, a fellow senior and the team's star running back, remembered the moment.
"I hadn't known Jordan … but I noticed he was down," DeGaetano said. "He came up and told me. You see violence in the media, on TV and in video games. You think you know what it is.
"Until you see that look in Jordan's eyes … it had a very profound effect on me. I cried and prayed with him."
During his first year on campus, Pride spoke to DeGaetano and few others.
Over the summer, Pride finally divulged his pain to coach Rod Sandberg and the assistant coaches.
"We kept trying to reach out to him, but it just took time," Sandberg said. "We don't judge people, but we didn't know his story. Then he opened up a little bit and let us inside."
"They really showed me what love is," Pride said. "They showed me it's OK to hurt. I can't thank them enough for that."
Before the first game this season, Sandberg invited Pride to address the team in a session he calls "senior share."
Pride tried to back out at the last minute but eventually told the entire team the story about the Dublin Falcons and their football dreams and their deaths.
"He bowed up and did it," Sandberg said. "Our team is so much better because he was willing to share. It's been cool to see him have more success academically and in football. All the areas of his life have taken off."
The touchdown
Pride, 26, is about four years older than Whitworth's other seniors, but he hasn't lost a step.
"Jordan is one of the most gifted athletes we have. We have done a better job this year of finding ways to use him," Sandberg said.
He's still a backup cornerback, but he's on the field a lot for the Pirates. Pride leads the team with 10 kickoff returns for 315 yards. He ripped off a 36-yard return last week to start the second half in which Whitworth rallied from a 17-point fourth-quarter deficit to beat Pacific Lutheran 45-41.
No play was bigger than the kick return on Oct. 8 when Pride caught the ball, found blockers, made one cut and left everyone in his path en route to a 97-yard touchdown against Puget Sound.
"That touchdown run was for (Velasquez and Milat), for my mom, for my father, for my brother, for everyone who is not in this position right now." Pride said. Velasquez's last "message to me was live life full speed and be thankful for the opportunity. I'm doing this for everyone, not just me."
---