Sue Lani Madsen: Hirst Decision on well-drilling effectively blocks development throughout the state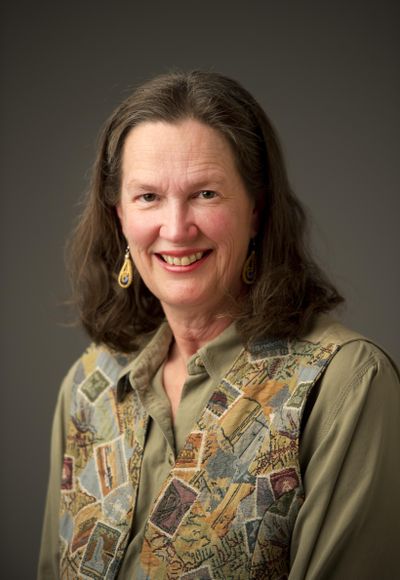 A standing-room-only crowd overflowed into the lobby outside the Spokane County Commissioners Hearing Room on Wednesday night. The issue was water, and the subject was the soon-to-be infamous Hirst Decision.
In a 6-3 opinion issued Oct. 6, the Washington state Supreme Court effectively blocked development throughout the state.
The dissenting opinion, written by Justice Debra Stephens, a native of Spokane, described the decision as amounting to "a policy decision that GMA (Growth Management Act) counties should not issue building permits that rely on permit-exempt groundwater withdrawals. This is not a policy decision we are at liberty to make."
The meeting was hastily arranged by Spokane County to address questions about the impact. It drew property owners seeking to build or to sell, people who currently rely on permit-exempt wells, well drillers and a large contingent of elected officials.
The opinion settles a 2013 lawsuit against Whatcom County filed by Futurewise under the leadership of then-Executive Director Hilary Franz. Futurewise claimed the county's Comprehensive Plan did not meet Growth Management Act requirements for managing water resources because it relied on Department of Ecology rules. Franz is currently running for commissioner of public lands, seeking to lead the Department of Natural Resources.
The majority opinion, written by Justice Charlie Wiggins, says all formerly permit-exempt well applications must now be examined for impact on senior water rights and that "the GMA explicitly assigns that task to local governments." The effect is to eliminate the category of permit-exempt wells. But as Justice Stephens points out, the Legislature's intent in creating the exemption category was to save both the applicant and the state the "trouble and expense of processing applications for small withdrawals with little impact on the total water available."
The Hirst Decision also shifts responsibility for water appropriations for these very small withdrawals from Ecology as the administrator of state water resources onto local county building departments.
Spokane County Commissioner Al French said the decision was a surprise for the counties. Most assumed the court would follow previous decisions that accepted county reliance on Ecology's rules specific to each water basin. This change represents a major unfunded mandate to counties to develop new administrative and technical capabilities.
The decision goes into effect 20 days after it was issued. The Spokane County Building and Planning Department held Wednesday's forum to answer the public's questions on what to expect.
What the department can expect is a flood of building permit applications by close of business on Wednesday. Submitting a "counter ready" application for a structure requiring potable water will secure the right to proceed with a residential project under the old rules. New garages with bathrooms are a popular solution. Properties with any kind of existing residential structure currently using a well will also be grandfathered in.
Starting Thursday, new applications will have to meet the new state requirements. That means providing hydrogeological studies proving that drilling a small well, the kind that used to fall under the permit exemption due to its size, will not impact any senior water rights including minimum in-stream flows for fish. The degree of difficulty creates a practical ban on new residential wells.
Sen. Mike Padden, R-Spokane Valley, noted this decision has kicked off a firestorm around the state and legislation is already being prepared to address it. He called this a case of the court going beyond interpreting the law to making new law. "I point out just as a fact that three of those justices who ruled the wrong way are on the ballot," Padden said.
The Little Spokane basin is one area where water availability currently causes concerns. One woman pointed out if your well is impacted by a new neighbor or a new development next door, you might welcome a hydrogeological study requirement.
Robert Lindsey, water resource manager for Spokane County, said he always thought water management would be done surgically, very specific to each basin, "not a guillotine dropping down statewide."
Rep. Shelly Short, R-Addy, had the last word. Whether the Legislature clarifies the issue in 2017 to reinstate common sense may hinge on who controls the House and Senate.
Columnist Sue Lani Madsen can be reached at rulingpen@gmail.com or on Twitter @SueLaniMadsen.
---