Suspect accused of killing aunt and uncle and shooting police in Oklahoma remains on the run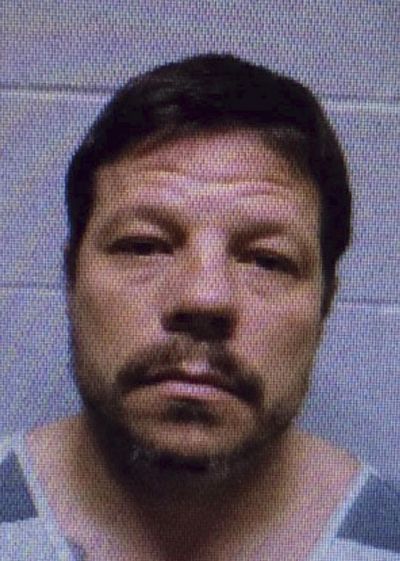 OKLAHOMA CITY – Authorities are hunting for a man suspected of killing his aunt and uncle, shooting two police officers, stealing a patrol car and carjacking other vehicles in a violent rampage in the Oklahoma City area, all while apparently taunting law enforcement via social media.
The officers were shot Sunday night as they responded to a report of shots fired in the town of Wellston, 35 miles northeast of Oklahoma City, according to the Lincoln County Sheriff's Office. The officers' injuries weren't life-threatening, and both are expected to recover, said Oklahoma State Bureau of Investigation spokeswoman Jessica Brown.
The sheriff's office said one person was arrested after the shooting but that a second suspect, 38-year-old Michael Vance, fled in a patrol car.
Vance is suspected of later shooting at a woman and stealing her vehicle at a mobile home park near Wellston, then driving 8 miles to the home of his aunt and uncle in Luther, and killing them, Oklahoma County Sheriff's Office spokesman Mark Opgrande said.
Officers found the bodies of Ronald Everett Wilkson, 55, and Valerie Kay Wilkson, 54, inside their mobile home Sunday evening, Opgrande said.
Oklahoma City television station KWTV reported that Vance posted two videos Sunday night on Facebook Live documenting his run from police. The Associated Press couldn't immediately verify the videos, and the Lincoln County sheriff hasn't responded to an Associated Press message Monday morning regarding the videos.
In one video, a man wearing a backward baseball cap says he's about to steal another vehicle and that it's "gonna be intense." In another, the same man says: "Letting y'all know, look, this is real" before panning across the vehicle to show a long gun on the passenger seat.
He said: "If you want to know what's up next, stay tuned to your local news."
Vance also is suspected of shooting a man at a convenience store in an attempted carjacking early Monday morning in the western Oklahoma town of Sayre, about 30 miles from the Texas border. Sayre Police Chief Ronnie Harrold said the man, who was shot in the legs at the Flying J Travel Plaza about 2:30 a.m. Monday, identified Vance as the man who shot him.
The Oklahoma Highway Patrol says authorities believe Vance is driving a silver 2007 Mitsubishi Eclipse with an Oklahoma license plate of 943LQQ. Vance is described as Native American, standing 5 feet 11 inches tall and weighing 212 pounds.
---