News > Idaho
Driver pleads guilty to manslaughter in Idaho crash that killed Spokane man, 2 girls
Tue., Oct. 25, 2016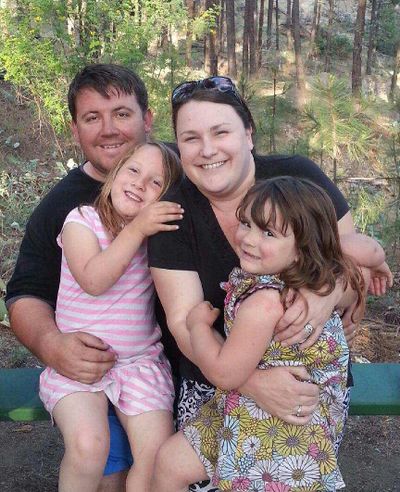 A Hayden man has pleaded guilty to three felony counts of vehicular manslaughter for causing a head-on collision last year that killed a Spokane man and his two young daughters.
Kootenai County Prosecutor Barry McHugh said Tuesday he will recommend a fixed sentence of 10 years in prison, plus an indeterminate sentence of 20 years, when Ryan John Turner is sentenced Jan. 31 in 1st District Court.
Turner, 28, was driving his Chevrolet Silverado the wrong way in the southbound lanes of U.S. Highway 95 on Sept. 12, 2015, just before 4 a.m. He slammed head-on into a minivan, killing its driver, Mathew-Michael T. Baroni, 33, and his daughters, Madilyn Baroni, 8, and Molly Baroni, 6.
Turner's blood alcohol content was 0.15, almost twice the legal limit for driving. He was arrested after he was discharged from the hospital for treatment of back, hand and hip injuries from the crash.
Turner could have faced up to 45 years in prison if convicted of the original charges. Under the plea agreement, the maximum penalty would be 30 years, or 10 years for each of the three counts.
"While there were legal issues Ryan could have pursued that may have resulted in a more favorable outcome than the plea bargain, Ryan knew it was important and wanted to take responsibility for the conduct, and his intent was not to cause the family any additional anguish by having it proceed to trial," said Turner's attorney, Megan Marshall with Winston & Cashatt Lawyers.
Baroni worked as an independent contractor for The Spokesman-Review, picking up a load of newspapers in Spokane every morning and taking them to Sandpoint for other carriers to deliver to subscribers' homes. He and the two girls were traveling south near Athol on the return trip from Sandpoint. The three were not wearing seat belts, investigators said. The back seats had been removed so the girls could rest on a mattress placed in the van.
Madilyn and Molly Baroni attended Spokane Public Montessori, and their mother, Meghan Baroni, worked as a nurse for Spokane Public Schools.
Local journalism is essential.
Give directly to The Spokesman-Review's Northwest Passages community forums series -- which helps to offset the costs of several reporter and editor positions at the newspaper -- by using the easy options below. Gifts processed in this system are not tax deductible, but are predominately used to help meet the local financial requirements needed to receive national matching-grant funds.
Subscribe now to get breaking news alerts in your email inbox
Get breaking news delivered to your inbox as it happens.
---