This column reflects the opinion of the writer. To learn about the differences between a news story and an opinion column, click here.
Opinion > Column
Shawn Vestal: Chris Vance maintains his courage in bucking Trump, while Mike Crapo waffles
Tue., Oct. 25, 2016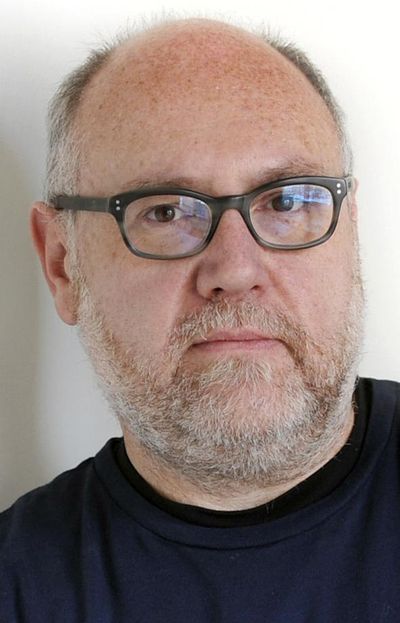 Time to redraw and rename the Crapo Line, after the guy who really deserved it all along: Chris Vance.
Two weeks ago, I held up the "Crapo Line" as the mark delineating the capitulators from the courageous among disapproving Republicans in relation to their candidate. Idaho Sen. Mike Crapo had seemed to have a moment of courage, a flash of backbone that has so far eluded our own representative, Cathy McMorris Rodgers, in declaring that he would not support Donald Trump because of the "completely unacceptable" boasting Trump did on that tape.
In the days since that tape, several women have come forward to allege that Trump did what he said he had done.
And Mike Crapo has learned to be a lot more accepting.
"The choice we have is between Donald Trump and Hillary Clinton," he announced Monday in a written statement, because GOP candidates are speaking only in written statements these days about Trump, in carefully framed, tortuously reasoned statements that try so very hard to tiptoe through the minefield. "Given that choice, I will vote for the Republican ticket, Trump and Pence."
He's back in line. Back on the team. Those of us in Eastern Washington's 5th District, looking for an example of the courage that McMorris Rodgers cannot muster, gazed to the east and thought we saw a light of reason – a reminder in this Trump-smeared year that some elected Republicans will place principle above party.
We were looking the wrong way.
Instead of looking east to Idaho, we should have been looking west to Seattle and Vance.
Vance, the former chairman of the Washington GOP who is running an uphill battle against Sen. Patty Murray, was one of the first Republicans to take a clear, unmuddied stand against Trump, more than a year ago. It is, of course, much easier for Vance, who is trying to appeal to a deep-blue electorate, to stake out this position than it is for Crapo, who represents ruby-red Idaho.
And yet Vance has also taken his hits, while standing up for a vision of the GOP that is not mired in yesterday-ism and alternative reality.
"Trump is causing damage to my party that could last for a generation," Vance told Seattle Times columnist Danny Westneat earlier this month. "He has taken all the problems we already had with our national brand, and he has made them exponentially worse."
While Crapo waffled, Vance stayed firm. While McMorris Rodgers tangoed, Vance noted clearly and directly the ways in which Trump is unqualified. He has called out Trump as bad for his party, and not only because he's a serial groper, but on the basis of core GOP principles and with a recognition that Trumpism is a death knell for his party.
Trump talks of slashing taxes while increasing spending, and though this doesn't make many Republicans blink – it was the Gipper's way, after all – Vance says it is less fiscally responsible than the plans put forward by Hillary Clinton.
Which you might think would be grounds for burning him at the stake.
"Donald Trump is not the answer," he said back in May. "His economic policies, such as they are, would drive our debt even higher and destroy jobs. And his views on defense and foreign policy are naïve and dangerous."
These are supposed to be bedrock GOP issues. There have been many, many reasons for Republicans to abandon Trump, roughly seven per day by my count, and his offensive attitude toward groping women is surely one of them. But if that's the straw that broke your camel's back – as it seemed to be with Crapo and a significant number of others – it's fair to ask why none of the earlier reasons did the job.
It's Hillary, of course – the crook-nosed, green-skinned Wicked Witch of Washington. Vance doesn't like her either, saying he's planning to vote third-party or skip voting in the presidential race. But in opposing Trump and delineating his reasons for doing so, he's talking about creating a sustainable GOP, one that lives in the factual present, looks with optimism toward the future, and tries to appeal to the people that it's currently alienating with such gusto.
Compare his approach with that of the woman who succeeded him at the head of the state's Republican Party, Susan Hutchison, who dismissed Trump's groping comments by noting they "were made when he was a Democrat."
Ducking and jiving and blaming will only get you so far. Vance is standing up for a sustainable party. After the election, many of his fellow travelers will doubtlessly speak up in agreement.
Because then it will be easy.
Shawn Vestal can be reached at (509) 459-5431 or shawnv@spokesman.com. Follow him on Twitter at @vestal13.
---
---