Missing Coeur d'Alene man found dead near Hayden Creek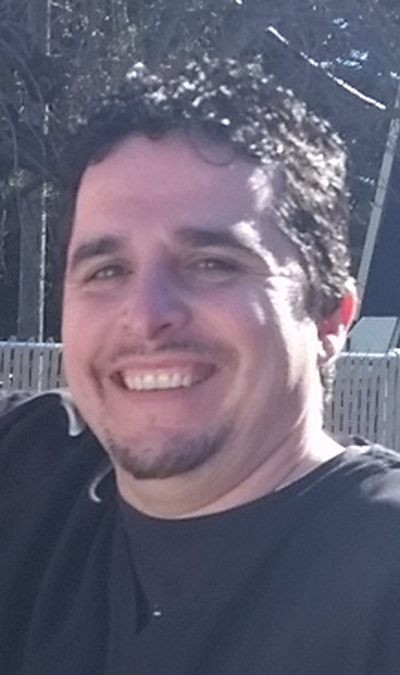 Officials confirmed Wednesday that the body found near Hayden Creek on Tuesday is Coeur d'Alene father and X-ray technician William "Bo" Kirk.
Few new details were released Wednesday as the Post Falls Police Department, Kootenai County Sheriff's Office and FBI Violent Crimes Task Force investigate Kirk's death as a homicide.
"There are a lot of details we can't discuss right now," said Post Falls police Chief Scot Haug. "Obviously it's a priority for all of us."
Investigators don't know whether Kirk's death was a random crime or was planned, said Kootenai County Sheriff Ben Wolfinger.
"We're pretty early in this," he said.
Kirk disappeared after leaving his job as a radiology technologist at Northwest Specialty Hospital in Post Falls at 7 p.m. Saturday. He was expected home by 7:20 p.m., but never arrived.
At 8:34 p.m. Saturday a masked man driving Kirk's truck made two cash withdrawals from Kirk's bank account at the US Bank ATM at 6376 N. Government Way. At 8:46 p.m. another cash withdrawal was made from bankcda at 162 W. Hayden Ave.
Kirk's burning truck was found at 9:43 p.m. in the 23000 block of North Rimrock Road. That location is 8 miles from where Kirk's body was found in the Coeur d'Alene National Forest near the Hayden Creek shooting range.
Police have video footage of the suspect from both banks. The driver is wearing a mask over the nose and mouth, a stocking hat, a bulky flannel sweater and gloves.
Haug said a second person was inside the truck's cab at both stops, but it's difficult to make out that person's features.
Kirk's family attended Wednesday's press conference but declined to speak to reporters. Some family members, however, have been expressing their grief and anger on social media.
Cynthia Bogner, one of Kirk's sisters, posted Wednesday morning on Facebook that there is "a special place in hell waiting for you you monster.
"You will get what you deserve! How dare you take my brothers life! Do you care that you have deprived his children of their father? His wife out of her rock and soul mate?"
Bogner continued, "Please if you have any clue who this Murderer could be, please do not hesitate to report it to the authorities!"
Another sister, Claudia Jackson, also expressed her emotions on Facebook.
"Where do I even begin? The thought of moving forward without you buckles me at the knees. You're my little brother and I should have been there to protect you from the evils of this world just like when we were kids. As I lay here so many memories flood over me and I can't help but smile through all the tears. That's what you did for everyone who every met you, you made them laugh and smile always. … You are no longer here and I am going to have to learn to move forward again. You will always be here with me in my heart. I love you so very much and you will be with me always."
Laura Filipowicz, a cousin of Kirk's, thanked people for their support of the family.
"My sweet cousin Bo Kirk was such a great guy and loved by all. Words cannot express how heartbroken we all are. Love you so much Bo and I will miss your happy smile!" Filipowicz wrote on Facebook.
In a later post she wrote, "Bo was taken way to young at 41 and leaves behind his lovely wife, sister and 2 kids and an older son who is expecting a baby girl in February. She will not have gotten to meet him but she will always have him as her guardian angel."
Investigators have received about 300 tips and are looking for more, said Wolfinger, the Kootenai County sheriff. They particularly want to talk to any hunters who have game cameras in the Hayden Creek area and the driver of a red car that was behind Kirk's truck in the US Bank drive-thru on Government Way around 8:35 p.m. Saturday.
Wolfinger said Kirk's disappearance and death have affected the entire community, and he knew Kirk personally.
"We're going to find who is responsible," he said. "That's our promise to you."
---