News > Idaho
AdWatch: Piotrowski takes Idaho Rep. Labrador to task on everything from votes to two paid cars
Fri., Oct. 28, 2016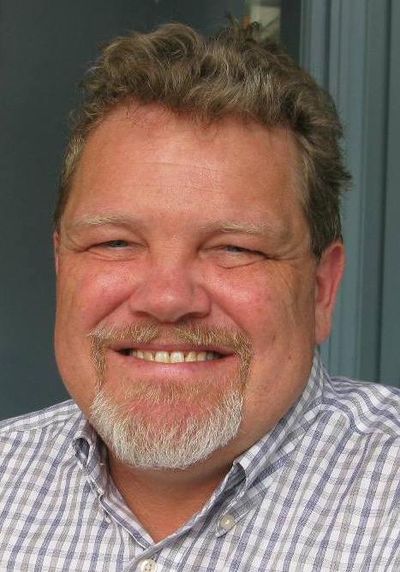 James Piotrowski, the Democratic challenger to 1st District GOP Rep. Raul Labrador, is airing a hard-hitting new TV ad that takes Labrador to task on his voting record and his two paid cars, courtesy of his congressional office and his campaign.
The commercial, Piotrowski's first of the campaign, is airing in both the Boise and Spokane broadcast TV markets, bringing it to much of the 1st Congressional District. It's set on an Idaho river and shows Piotrowski and a supporter who's identified as a lifelong Republican both fly-fishing.
Here's a look at the ad:
WHAT IT SAYS
Troy Cooper, Republican: "Fishing here, before congressman Labrador sells off our public lands to big corporations. With Labrador there's always a catch. Says he's for us, but votes to gut Social Security and Medicare. Always angling for more perks, like a lifelong pension and two paid cars while voting against veterans and our schools … "
THE CLAIMS
The claim about perks is mostly accurate. Labrador, like all members of Congress, became vested in the federal pension plan, which is similar to the plan for all federal employees, when he'd served five years in the House; he's not sought anything beyond what all members get. But the "two paid cars" claim is both accurate and a bit unusual.
China Gum, senior adviser to Labrador's campaign, said, "The congressional office and the campaign have two separate vehicles that are used by the congressman and his staff to travel the First District of Idaho."
Fellow Idaho Rep. Mike Simpson leases a vehicle for his congressional office, but his campaign doesn't have a vehicle. His campaign spokesman, Luke Kilcup, said he and Simpson use their own vehicles for campaign events.
Public records show that Labrador's congressional office leases an automobile from "Chase Manhattan Bank (Ford CR)" for $558.25 per month. Labrador is one of just 59 members of the House, including Simpson and House Speaker Paul Ryan, to lease a vehicle with his office funds during the most recent quarter; the House has 435 members. Such leases are specifically authorized by House rules, though not many opt for them.
According to campaign finance reports filed with the Federal Election Commission, Labrador's campaign also has spent $5,271 on car payments and maintenance, including payments to Lyle Pearson Acura, for a campaign vehicle for the current election cycle through June. The campaign also has routinely paid for gas for the campaign vehicle.
In a statement issued Friday, the campaign said the office's official vehicle in the district is a 2014 Ford Explorer that is "driven by congressional staff and the congressman. This car is used for official business, and not for campaigning."
The statement added, "The campaign, which has two full-time employees, bought a used 2013 Ford Taurus this year. It is used by the congressman, and also by his campaign staff, to conduct campaign business and to travel the state to meet with voters."
Labrador has said in the past that his wife, Becca Labrador, who receives a $2,022 monthly salary from his campaign, was the campaign's only permanent, year-round employee. But Labrador's most recent campaign finance reports show payroll expenditures both for Becca Labrador and for Daniel Tellez, who receives a $1,484 per month salary.
Piotrowski said, "We've got one congressman who has donors and taxpayers paying for two cars – that's a perk of office. At the same time, he's telling everybody else to do more with less."
Labrador's campaign said in its statement, "Since the campaign owns a car, the congressman does not receive mileage reimbursement for the extensive travel required to campaign in this district. His opponent, for example, was reimbursed several thousand dollars for travel last quarter alone." However, Labrador's latest quarterly report also shows thousands of dollars in travel expenses, including for airfare and lodging.
Piotrowski points to specific votes and bill sponsorships to support his claims about Labrador's record. However, the main public-lands bill Labrador has repeatedly sponsored wouldn't sell off public lands; it would launch demonstration projects in state or local management of federal lands. Piotrowski maintains that would set the stage for future sale. He also points to other legislation, including this year's Hunting, Education, and Recreational Development Act or HEARD Act, of which Labrador's a co-sponsor. That measure would speed up the sale or exchange of certain federal lands already identified as surplus.
Piotrowski also points to Labrador's co-sponsorship of the GOP-backed "Cut, Cap and Balance" budget bill that passed the House in 2011 during the fight over raising the federal debt limit. The measure would have imposed sharp budget cuts and caps on future spending, along with requiring supermajority votes for future tax increases and calling for a constitutional amendment requiring a balanced budget. It wasn't considered in the Senate. Analysts said the bill's long-term requirements couldn't be accomplished without deep cuts in Medicare and Social Security, though the bill didn't specifically call for cutting those programs.
Piotrowski also points to Labrador's votes against the military budget and against extending the Secure Rural Schools Act, which provides millions to cash-strapped rural school districts and counties in Idaho. Labrador has said he's voting against every appropriation bill this year because he believes spending is too high.
"Labrador can defend himself in terms of his attitude toward appropriation measures, but he did vote against extension of the Secure Rural Schools and voted against the increase for veterans services," said Jim Weatherby, Boise State University professor emeritus. "To say that he voted to cut Medicare and Social Security is not as clear-cut."
Weatherby commented, "This is kind of an ad that calls out for footnotes – there is a lot asserted in this ad." The ad, he said, "throws everything but the kitchen sink" at Labrador, from votes to cars.
Troy Cooper, the fly-fisherman in the commercial, is a friend of Piotrowski's; the two met when they both volunteered at a youth camp where they taught fly-fishing. His full name is Stephen Troy Cooper, and records at the Idaho secretary of state's office show he's a registered Republican.
WATCH THE AD
You can watch the ad online here.
Local journalism is essential.
Give directly to The Spokesman-Review's Northwest Passages community forums series -- which helps to offset the costs of several reporter and editor positions at the newspaper -- by using the easy options below. Gifts processed in this system are not tax deductible, but are predominately used to help meet the local financial requirements needed to receive national matching-grant funds.
Subscribe to the Coronavirus newsletter
Get the day's latest Coronavirus news delivered to your inbox by subscribing to our newsletter.
---