News > Idaho
Trucker who molested boys from his church will spend at least 35 years in prison
Fri., Oct. 28, 2016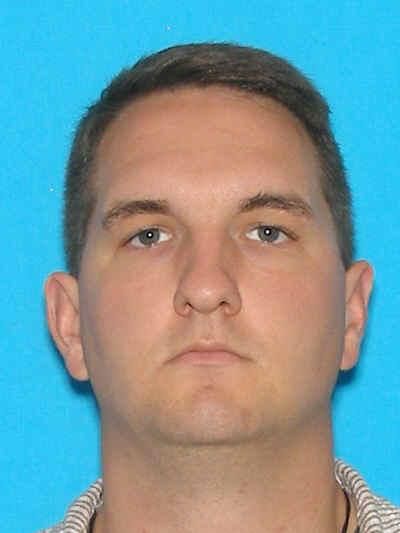 A long-haul trucker from Coeur d'Alene will spend at least 35 years in prison for molesting boys.
Kevin Gerard Sloniker, 31, pleaded guilty earlier this year to molesting seven boys ages 8 to 14 over a period of about 10 years. He met many of the boys and their families through Immaculate Conception Church in Post Falls.
"You took advantage of kids in an environment that should have been safe," 1st District Judge Cynthia Meyer told Sloniker during Friday's sentencing. "These boys will be affected for the rest of their lives."
The victims will feel fear, guilt, shame and self-loathing, Meyer said. They'll also be at higher risk for problems such as drug and alcohol addiction, poor academic performance and criminal activity, she said.
Meyer handed down a life sentence because of the "serious and heinous" nature of the crimes. But she said she would let a parole board decide if Sloniker could be released back into society in 35 years.
Sloniker met and befriended boys in his role as a youth camp counselor at Immaculate Conception Church and also gave religious instruction to altar boys. The church is part of the Society of Saint Pius X, a traditionalist group with no canonical standing in the Roman Catholic Church.
Deputy Prosecuting Attorney Jed Whitaker said Sloniker groomed his victims, using gifts and threats to manipulate them. He also chose an "insular church" from which to pick his victims, Whitaker said.
Some of the incidents occurred when Sloniker took boys on the road with him in his truck, according to court testimony. There are more alleged victims in Washington and North Dakota, according to court testimony.
"We're dealing with a serial child molester," said Whitaker, who asked the judge not to allow the possibility of parole. "He still doesn't realize what he's done. … This is an unrehabilitative person in the state's view."
Sloniker's actions were influenced by his isolated upbringing, said Michael Palmer, his public defender. Sloniker grew up in the tiny town of Latah in southern Spokane County. He was home-schooled, exposed to pornography at an early age by an older sibling and had little contact with other children, Palmer said.
"He was exposed to things he shouldn't have been. He couldn't go to school," Palmer said.
Sloniker is extremely naive and immature in social relationships, and he sought out boys as peers, Palmer said.
Palmer said his client now knows what he did was wrong, and recognizes his need for sex offender treatment. Palmer asked the judge for a 15-year sentence.
But for Sloniker to blame his crimes on an isolated upbringing is an "insult to his parents" and others who live simple lives but "don't victimize children," said Meyer.
Sloniker expressed remorse for his actions.
"I'm sorry for every one of my offenses," he said. "I do pray daily for my victims and their families, that they will recover. … I'm ashamed of myself."
Sloniker's behavior was particularly egregious because he presented himself as a mentor to his victims, said a relative of some of the victims.
"Those poor little kids. He said he would help them become men," she said.
Spending 35 years in prison is not enough for the harm that Sloniker has done, said the mother of two of the victims.
"He needs to suffer for a very long time," the mother said.
Local journalism is essential.
Give directly to The Spokesman-Review's Northwest Passages community forums series -- which helps to offset the costs of several reporter and editor positions at the newspaper -- by using the easy options below. Gifts processed in this system are not tax deductible, but are predominately used to help meet the local financial requirements needed to receive national matching-grant funds.
Subscribe to the Coronavirus newsletter
Get the day's latest Coronavirus news delivered to your inbox by subscribing to our newsletter.
---