News > Spokane
Hayden man suspected in 'Bo' Kirk's death booked into jail
Oct. 29, 2016 Updated Sat., Oct. 29, 2016 at 4:15 p.m.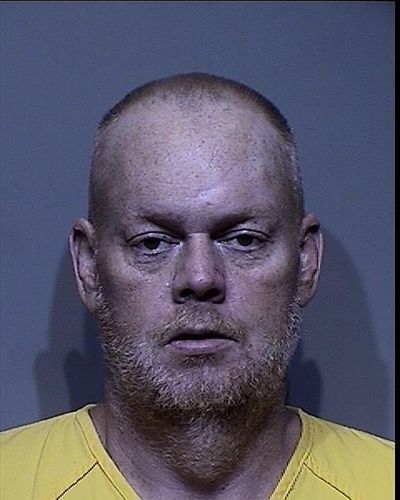 Officials arrested 44-year-old David E. Hutto on suspicion of second-degree murder Friday evening in connection with the death of Coeur d'Alene resident William "Bo" Kirk.
Hutto was arrested just before 7 p.m. Friday at the Coeur d'Alene Burger King on Appleway Avenue, said Kootenai County sheriff's Lt. Stu Miller. Investigators also served a search warrant at the home where Hutto has been staying in the 1300 block of East Miles Road in Hayden, where deputies had the road blocked for several hours Friday afternoon and evening.
The name of the second man arrested in connection with the killing has not yet been released. Miller said the man is in federal custody.
No information on how investigators identified and located the men has been released.
Court documents show that Hutto has multiple convictions for grand larceny, burglary and breach of trust with fraudulent intent in South Carolina.
Kirk vanished after he left his job as an X-ray technician at Northwest Specialty Hospital in Post Falls at 7 p.m. Oct. 22. Someone driving Kirk's truck withdrew cash from his bank accounts at two banks. A second man was visible in the truck in surveillance videos released to the public.
Kirk's burning truck was found later that evening in the 23000 block of North Rimrock Road. His body was found Tuesday near Hayden Creek in the Coeur d'Alene National Forest.
Investigators would like to speak to the people driving a red car who were shooting in the Hayden Creek area between 7 and 8 p.m. Oct. 22. They can call the Sheriff's Office at (208) 446-1300.
Local journalism is essential.
Give directly to The Spokesman-Review's Northwest Passages community forums series -- which helps to offset the costs of several reporter and editor positions at the newspaper -- by using the easy options below. Gifts processed in this system are not tax deductible, but are predominately used to help meet the local financial requirements needed to receive national matching-grant funds.
Subscribe now to get breaking news alerts in your email inbox
Get breaking news delivered to your inbox as it happens.
---