News > Spokane
Best-selling author Jack Weatherford to discuss Genghis Khan's surprising approach to religious freedom at EWU event in Spokane
Mon., Oct. 31, 2016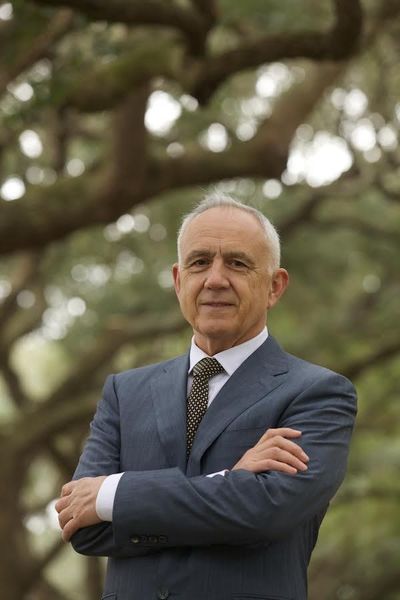 Anthropologist and best-selling author Jack Weatherford will explain Wednesday how the world's greatest conquerer – Genghis Khan – used religious freedom as a way to rule the largest land empire in history.
"Everyone knows the name, but they can't exactly remember what he did other than kill a lot of people," Weatherford said. "There's more to the story, and I'm interested in more to the story."
Weatherford will speak at the Martin Woldson Theater at the Fox as part of the President's Forum for Critical Thought at Eastern Washington University, which is a lecture series supported by the Daniel and Margaret Carper Foundation.
Bonny Bazemore, associate professor of ancient history at EWU, said Weatherford is presenting a new viewpoint based on ancient sources.
"It doesn't get more exciting than that," she said. "He talks about how Genghis Khan brings a cultural unity rather than a religious unity and I think that's so very important because in the West, as we all know, we're still having this problem."
Weatherford will be discussing his latest book, "Genghis Khan and the Quest for God." He said Khan wasn't the first leader to believe individuals should have religious freedom, but he was the first to make it an international law.
"He really believed all religions were true and correct in certain ways," Weatherford said. "There was no bad religion. No religion tried to teach people to be sinful or to do wrong."
Khan worshipped nature and is considered by many historians to have been an animist or deist. He believed others simply worshipped differently, but were all on the same path, Weatherford notes.
Bazemore noted that Khan never imposed his religious beliefs on others.
Weatherford said that he also saw the practicality of religious freedom. It created a loyal society. However, Weatherford points out that the ruler wrestled with many of the same problems facing society today: religious extremism and the divisiveness that so often comes with religiosity.
Family and faith have long been the basic aspects of human life, Weatherford said, but religion has long been an excuse and motivating factor for warfare.
"Genghis Khan felt part of his job was to bring religions back in line, keep them subservient to the needs of society," he said.
He said he hopes his book, and his lecture, will be an affirmation of religious freedom. Khan's concept of it has been violated for centuries and he said a solution needs to be found.
"Religion is becoming a greater and greater problem in the world and we do need to find some way to get it back to being the solution that most religions are intended to be," he said. "They were founded by someone or a group trying to solve a problem and a better world."
Local journalism is essential.
Give directly to The Spokesman-Review's Northwest Passages community forums series -- which helps to offset the costs of several reporter and editor positions at the newspaper -- by using the easy options below. Gifts processed in this system are not tax deductible, but are predominately used to help meet the local financial requirements needed to receive national matching-grant funds.
Subscribe to the Coronavirus newsletter
Get the day's latest Coronavirus news delivered to your inbox by subscribing to our newsletter.
---
Subscribe and log in to the Spokesman-Review to read and comment on this story