This column reflects the opinion of the writer. To learn about the differences between a news story and an opinion column, click here.
Opinion > Column
Eye on Boise: Crapo, Sturgill are filling their campaign coffers in Senate race
Sun., Sept. 4, 2016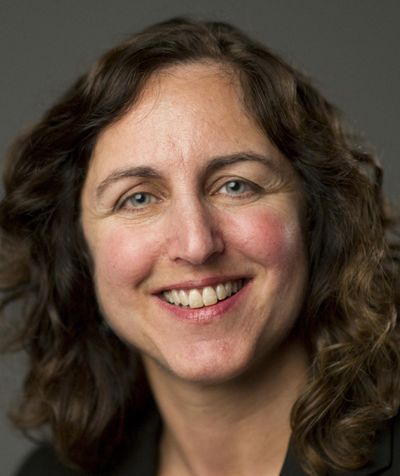 You may not have heard of Jerry Sturgill – few have – but campaign finance reports suggest he's quite serious about his challenge to longtime Idaho GOP Sen. Mike Crapo.
The reports show the Boise businessman and Democratic candidate has raised more than $270,000 for his campaign, nearly all of it from individuals, and also put in more than $240,000 of his own money in loans – giving him total receipts of more than half a million dollars and cash on hand of $427,514 at the close of the latest reporting period in July.
That's a hefty total for a first-time candidate and a Democrat in deep-red Idaho. Sturgill, an attorney and investment banker, former CEO and river guide, BYU graduate and bishop in the LDS Church, gives this answer when asked why it's worth it to him to put that kind of financial effort into his campaign: "Because I'm sick of watching a government that doesn't work – I'm sick of the corruption in government."
He notes his campaign war chest is a mere drop in the bucket compared to Crapo's, and he's right – Crapo's latest campaign finance report, which stretches for 188 pages, shows he had a whopping $5.1 million in cash on hand at the close of the last reporting period in July.
Sturgill said, "A lot of the money that Crapo has, he's gotten from the very banks that he's supposed to regulate. In the business world, that would be called a bribe."
Crapo views it differently. "To me, it should be a strong point that people who are in this part of the economy or that part of the economy have confidence in the leadership and the advocacy that I am engaging in," he said. "I am still advocating for the very same things I said I would in my very first campaign," including "a free market and reducing government regulation in the marketplace."
Many of the individuals – who mostly are from outside Idaho – who donated to Sturgill are lawyers or business executives, many of them affiliated with companies where he works or used to work. Similarly, many of the individuals who donated to Crapo in the past quarter – also mostly from outside Idaho – are financial executives, attorneys, lobbyists and mortgage bankers from all over the country.
But Crapo also received $349,300 in the past quarter – more than $2.7 million for the election cycle to date – from PACs, with many of them representing financial interests. Crapo is in line to become chairman of the Senate Banking Committee if Republicans hold the Senate in November; he's also the third-most-senior Republican on the Finance Committee.
Of the 28 PACs that hit the $10,000 donation limit to Crapo as of his most recent report, nearly two-thirds represent financial interests, from Citigroup to Morgan Stanley to Credit Suisse Securities.
Crapo's most recent report also shows four Indian tribes from around the country – in Alabama, Mississippi, Arizona and Washington – among his donors of $1,000 or more. He was the lead sponsor of major tribal trust asset reform legislation that passed this year.
Crapo's biggest campaign expenditures in the most recent quarter were $138,000-plus to Lou Esposito's Spartac LLC for field consulting; $80,000-plus to various firms for fundraising consulting; and $30,000-plus for polling.
Sturgill's largest expenditures in the most recent quarter were $16,720 for staff; $15,572 for research; $13,000 for fundraising consulting; and $7,500 for other consulting.
Sturgill received just two donations from PACs: $1,500 from Stoel Rives Federal PAC, which is affiliated with a law firm where he once worked; and $5,000 from the Moderate Democrats PAC in Washington, D.C. That was his single largest donation.
Constitution Party candidate Ray Writz is also in the race, but he hasn't filed a campaign finance report – a step that's not required until a candidate has raised or spent at least $5,000.
Pence holds fundraiser in Boise
Mike Pence, the governor of Indiana and vice presidential nominee on the GOP ticket with Donald Trump, held a Boise fundraiser last week; the only people allowed in were those paying $1,000 for tickets, $5,000 per couple for both a photo and the reception, and sponsors. Interestingly, Pence's Democratic counterpart, Tim Kaine, the vice presidential nominee on the Democratic ticket with Hillary Clinton, just held a similar Idaho fundraiser of his own on Aug. 18 at a private home in Ketchum with similar ticket prices, according to the Idaho Mountain Express, with similar exclusions of the media and public.
Layne Bangerter, state campaign director for the Trump campaign in Idaho, said the Idaho organization had only a week's notice to scramble to put together Thursday afternoon's downtown Boise event. "There's plenty of excitement around the campaign," he said. "Idaho's support has attracted attention from national levels."
Bangerter said that while he'd love to see the GOP candidates do public rallies and events in Idaho, Idaho supporters understand that the state is a given for Republican presidential tickets, while other states aren't. "We here want them focusing in battleground states," he said. "We understand that as far as financial resources, personnel resources, surrogates, everything, we are telling them we are good in Idaho. Of course we'd love to have them here, but we are for winning this thing, and that's what it's going to take is to have them in battleground states."
The Pence event was co-hosted by Bangerter; Gov. Butch Otter, who with wife Lori is honorary co-chair of the Idaho Trump campaign; lobbyists Pat Sullivan and Skip Smyser; and longtime Idaho GOP activist Damond Watkins. Co-hosts, according to the invitation, commit to give or raise $25,000.
The Idaho Mountain Express in Ketchum reported that Kaine's Sun Valley fundraiser cost $1,000 to $2,700 per person for lunch, or $5,000 per person for lunch and a photograph, while an opportunity to host the event cost $33,400.
---
---