Elizabeth Welty, Spokane arts patron, dies at age 101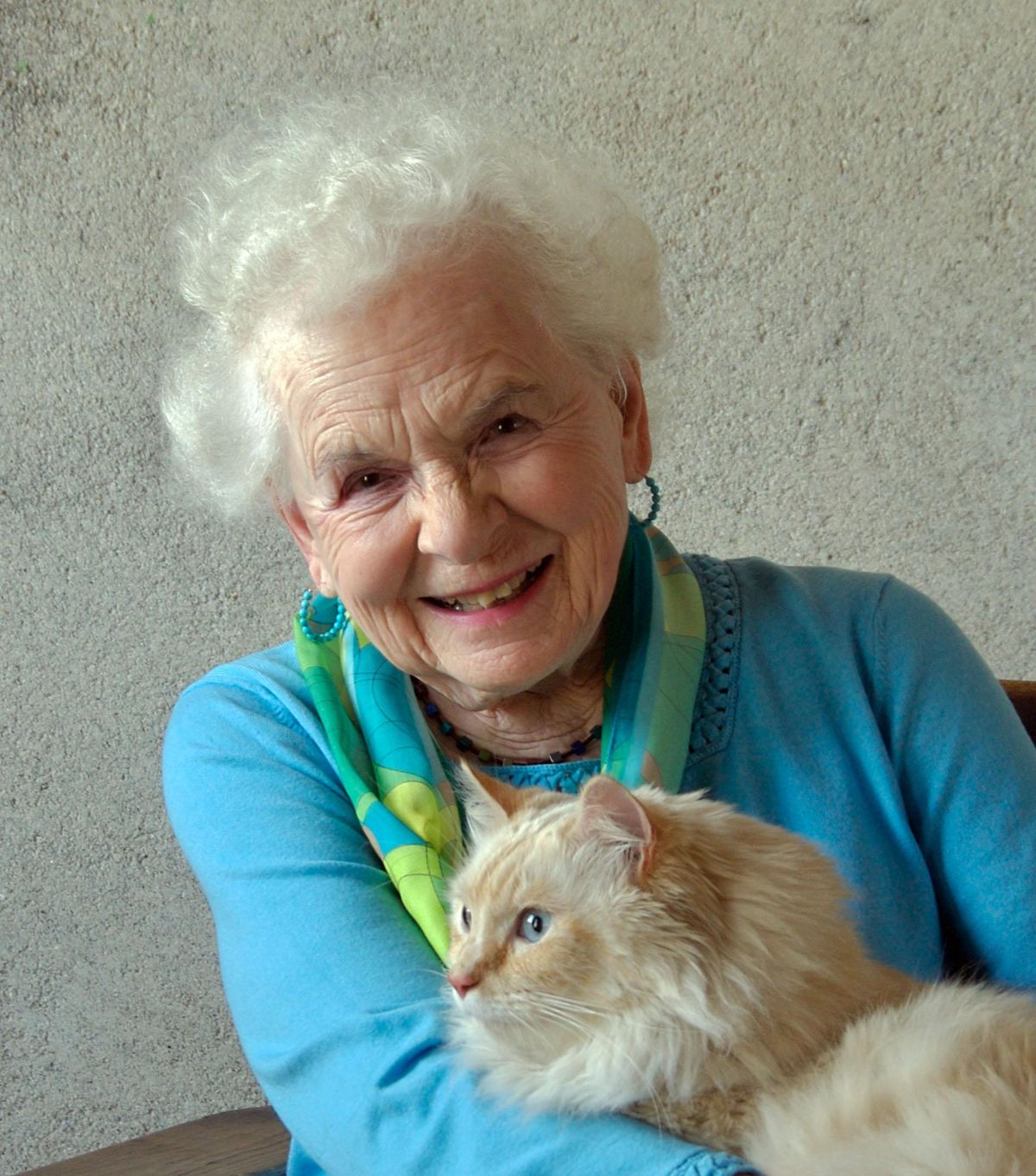 Dr. Elizabeth Welty, a noted Spokane arts lover and patron, died Tuesday morning at age 101.
Gertrude Harvey, a longtime friend and executive director of the Northwest Bach Festival, announced the death on Facebook on Tuesday afternoon. A representative of Hazen & Jaeger Funeral Home confirmed the news.
Welty preferred to inspire others, and though she never sought the spotlight with her tireless support of the arts, she earned many community awards.
In 2003, she received the Bravo Award for her support of Spokane arts. She received the YWCA Women of Achievement Award Individual Benefactor Award in 2008 and was named to the Spokane Citizens Hall of Fame in 2015.
She told The Spokesman-Review in 2008 that she never wanted to be called a philanthropist – "Because I'm not," she said. But her support helped a number of local arts institutions, including the Spokane Symphony, the Spokane Youth Symphony, Spokane Public Radio, the Northwest Museum of Arts and Culture, Connoisseur Concerts, Allegro, the Martin Woldson Theater at The Fox and the now-defunct Spokane Opera.
Cindie Allers, a longtime friend who visited Welty often, said the retired physician was active until recently, impaired only by her "lack of eyesight." Allers accompanied her to one of the Spokane Symphony concerts at Arbor Crest in August. But Allers and Harvey said Welty slipped out of her bed shortly before she was to attend the Northwest Bach Festival's Aug. 28 SummerFest performance. And while she didn't appear to break anything in the spill, it did aggravate a back injury, Harvey said.
Allers said she hadn't really been able to get out of bed after that, and began to fade.
"She always said she was never worried about falling because she was so close to the ground, because she was so short and little," Allers said with a laugh.
Welty was born Elizabeth McNaughton Main in Pennsylvania in 1915. She decided to be a doctor while in high school. She attended Mount Holyoke College in Massachusetts, graduating in 1937. She attended Cornell Medical School.
After graduating in 1941, she began her medical internship in New York City at the same hospital as Robert Welty, whose father was Spokane physician Emil Welty. They married in 1948 and the next year moved back to Robert Welty's hometown. They set up their medical practices in the Paulsen Building.
They retired in 1985, and after her husband died in 1989, Welty looked for ways to give back to the community. She soon joined the boards of the Spokane Symphony and Spokane Public Radio, as well as the Visiting Nurses Association.
As The Spokesman-Review said in 2008, one thing led to another, and soon she was involved in many organizations, despite any expertise in music or art.
"I don't play an instrument and I don't paint," Welty said. "A real knowledgeable person, I am not. So you see, I am always an observer, always in the audience."
Betsy Godlewski, development director at the MAC, said she met Welty 15 years ago and considered her a personal inspiration.
"I really got to know her when she worked for the Fox Theater," Godlewski said. "She was so strong-minded and so positive about her love for Spokane."
Godlewski said Welty was a wonderful asset to Spokane.
"She sure loved the museum and the symphony and the opera," Godlewski said. "She would say: Those of us who have lived in Spokane, and made our living here, we need to give back to the community."
Godlewski said, "We will all very much miss her."
For her 100th birthday in March 2015, the symphony hosted the world premiere of "Elizabeth," a work by acclaimed pianist Thiwangkorn Lilit written in Welty's honor.
Symphony music director Eckart Preu called Welty a model citizen for the 21st century.
"Dr. Welty is for me a model for what it means to be a thoughtful, provocative, and responsible citizen – and being extremely entertaining and funny at the same time," he said in a written statement from New Zealand. "Never shying away from taking a stand – and letting you know about it – she was a woman dedicated to the well-being of other people. She understood that the arts play a substantial role in education and quality of life, and – consequent as she was – followed through with both financial, spiritual, and organizational help. She was an amazing person with an amazing personality."
"She was a very feisty, wonderful person," said Kat Langenheim, director of major gifts and planned giving for the Spokane Symphony. "It was her duty to keep us all in line. She was a mother to many of us, truly."
Langenheim had known Welty for about 10 years and is adopting Welty's cat, a gray short-hair named Lady Gray Welty, or Lady Gray for short.
They met while Langenheim was working on the Fox Theater restoration project in 2007 and stayed in touch through a capital campaign for local public radio and, more recently, the symphony. When Welty reluctantly stopped driving in her mid-90s, Langenheim was one of several people in the arts community to give her lifts to and from lunches, performances and events – sometimes stopping for groceries on the way home.
"There was not a stop at the grocery store that was a fast one," Langenheim said. "We would get stopped every aisle practically. Someone would say, 'Oh, Dr. Welty!' She affected so many lives in this community."
The last time Langenheim drove her home was for the Tony Bennett 70th Anniversary Gala in early June.
"She was an amazing, amazing woman. And so humble. And, oh my gosh, I'm going to cry. I'm sorry. I've kind of been doing this all day," said Langenheim, who was at Welty's home right after she died Tuesday. "She's going to be missed."
There were two things Welty wanted to do before she died, Langenheim said. One was whitewater rafting. The other was a hot air balloon ride.
"This woman knew no fear," Langenheim said. "She was traveling until she was practically 100."
Harvey last saw Welty on Friday, when she and Bach Festival artistic director Zuill Bailey visited her apartment. Welty was a big fan of Bailey's, and kept a portrait of the famed cellist by her bedside, Harvey said.
"It was a wonderful opportunity that we got to have another time with her," Harvey said.
Allers said services will be at First Presbyterian Church. The details are pending.
Carolyn Lamberson, Pia Hallenberg and Adriana Janovich contributed to this report.
---