News > Idaho
Right-to-work law faces court challenge
Wed., Sept. 7, 2016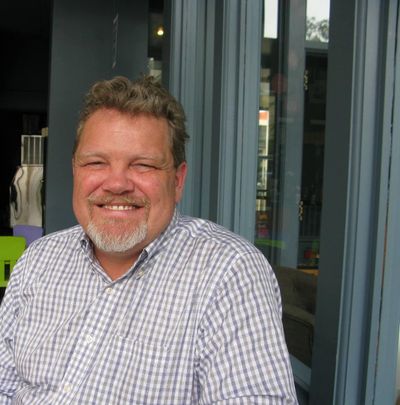 BOISE – Workers in Idaho could be required to pay some fees to unions that represent them for the first time since Idaho enacted its right-to-work law in 1985.
A federal lawsuit argues that it's unconstitutional to require unions to spend money and time representing nonmembers without an ability to recoup those costs through fees.
"Right to work is the law of Idaho," said James Piotrowski, an attorney representing the International Union of Operating Engineers Local 370 in the case. "What we're looking at is: Can they get help and force the other guy to pay for it?"
Piotrowski is also the Democratic candidate seeking Idaho's 1st District congressional seat, challenging Idaho GOP Rep. Raul Labrador.
Idaho is one of 26 states with right-to-work laws, which forbid requiring union membership as a condition of employment. Among neighboring states, Nevada, Utah and Wyoming are right-to-work states; Washington, Oregon and Montana don't have the union-restricting laws.
The union local in question, which is based in Spokane, represents a locomotive plant in Boise with 400 workers, where just 32 percent are dues-paying members of the union. The other 68 percent aren't, but the union still negotiates contracts for all 400 employees and represents any of them, member or not, in grievances and other employment proceedings. As the bargaining representative for the plant's employees, it's required to do so by federal law.
The plant, MotivePower, where workers build, rebuild and refurbish locomotives, has had a high rate of grievances and other issues and is eating up more and more of the union's time and resources, according to the lawsuit.
"Over the past decade, labor-management relations at MotivePower have become increasingly difficult," the lawsuit states. "Approximately two times per month on average, a worker at MotivePower asks Local 370 to file a grievance on his or her behalf." A business representative from the union visits the plant weekly.
"Many union members are frustrated that their dues are used to underwrite the union's work for nonmembers who pay nothing," the lawsuit says.
Yet, when an election was held to decertify the union in 2015, it failed – workers opted to keep the union as their bargaining representative. The union has been in place at the plant for more than 30 years.
So during negotiations for a new three-year contract, the union proposed a clause requiring nonmembers to pay a small fee to cover actual costs of representing them, with strict rules requiring the fees to be kept separate from other union funds, and with any remaining amounts to be refunded if the union ever stopped representing workers at the plant.
"Local 370 has negotiated dozens of collective bargaining agreements with almost 100 employers in Idaho and Washington," the lawsuit says. "In Washington, a state that does not prohibit union security or service fee agreements, Local 370 has been able to obtain a union security clause in every one of its collective bargaining agreements."
But MotivePower said it couldn't consider that as a contract provision – because Idaho's right-to-work law makes it illegal.
"Even if we win, this is not going to do away with right to work," Piotrowski said.
But it could allow workers to be required to pay fees to unions, "in some cases where the employer was willing to agree – to pay for services received," he said.
The state is strenuously defending its law and says the constitutional argument is misplaced. Plus, it argues that even if there were a valid takings argument, it would be against the federal law that requires representation of all employees in a bargaining unit – not with Idaho's state law banning fees.
Quoting a 1982 federal Court of Appeals ruling, Idaho Deputy Attorney General Clay Smith wrote, "Congress knew of the free rider problem; it knew of the state laws at issue here." But it passed the landmark 1947 Taft-Hartley Act anyway, clearing the way for state right-to-work laws.
Smith is asking the court to dismiss the lawsuit; Piotrowski says if that happens, he'll appeal to the 9th Circuit U.S. Court of Appeals. The 7th Circuit narrowly rejected similar arguments in an Indiana case in 2014.
The National Right to Work Legal Defense Foundation hired former Idaho Attorney General David Leroy to file a friend-of-the-court brief agreeing with the state. "Unions have spent the better part of 60 years looking for creative ways to strike down state right-to-work laws," Leroy wrote. "They have failed; not a single one of the nation's 26 right-to-work laws has ever been struck down by a federal court or state appellate court."
In recent years, the number of states with such laws has been growing. Indiana, Michigan, Wisconsin and West Virginia all have enacted right-to-work laws since 2012.
Idaho passed its right-to-work law in 1985; the state's voters affirmed it in a referendum in 1986, 54 percent to 46 percent. The Idaho law says no one can be required, as a condition of employment, "to pay any dues, fees, assessments, or other charges of any kind or amount to a labor organization."
Piotrowski said, "When the law is written as broadly as Idaho's is, the operating engineers are forced to provide services directly to people who refuse to pay for them. That's where the taking comes in."
There's no claim for damages in the case; it just asks for a legal ruling. Similar cases are pending in state courts in Wisconsin and West Virginia.
Local journalism is essential.
Give directly to The Spokesman-Review's Northwest Passages community forums series -- which helps to offset the costs of several reporter and editor positions at the newspaper -- by using the easy options below. Gifts processed in this system are not tax deductible, but are predominately used to help meet the local financial requirements needed to receive national matching-grant funds.
Subscribe now to get breaking news alerts in your email inbox
Get breaking news delivered to your inbox as it happens.
---