A&E > Entertainment
That '70s 'Barber': Opera CdA stages Rossini's opera in Vegas casino hotel
Thu., Sept. 8, 2016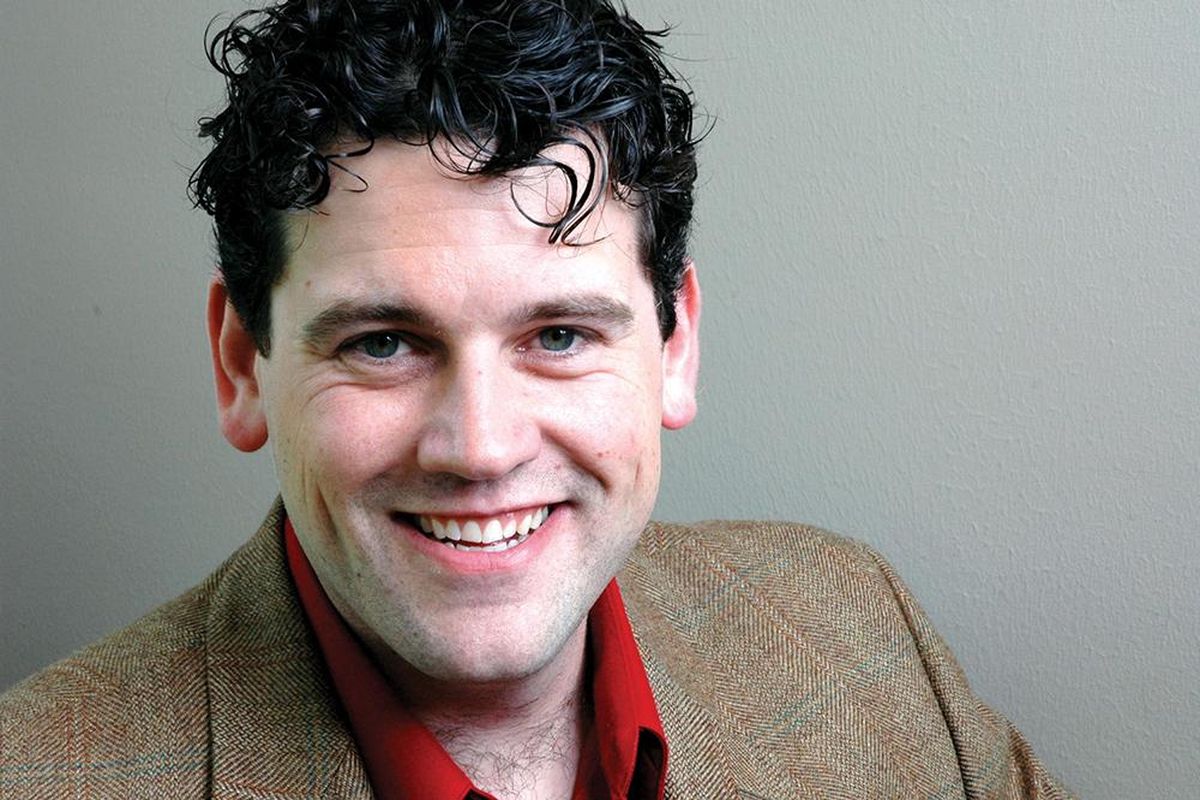 Andrew Wilkowske is Figaro in Opera Coeur d'Alene's "Il Barbiere di Siviglia." (Courtesy)
"Il Barbiere di Siviglia" survives because it makes people laugh, and this production – in honor of the 200th anniversary of the comic masterpiece – is no different in that respect.
What makes it perhaps even more amusing, however, is its setting: a fictional Las Vegas casino hotel called The Seville in the 1970s.
Figaro, the barber, is an Elvis impersonator.
And that "totally groovy" theme "plays out in every aspect of the production," said Aaron St. Clair Nicholson, general director of Opera Coeur d'Alene. "The '70s elements definitely add to the high jinks of it."
Opera Coeur d'Alene stages a full-scale production of the farce, known in English as "The Barber of Seville," on Friday night and Sunday afternoon. Featuring the Figaro aria – made more famous in 1950 by the Bugs Bunny spoof "The Rabbit of Seville" – "Barber" is one of the most-performed operas in the world.
And that '70s theme makes it even more approachable.
"It tells the story in a really fun, fresh way," said Nicholson, who chose to set the production in the Age of Aquarius and Last Days of Disco "because there's a lot of dance elements that I wanted to work into it.
"A standard production is fine, but I've done that," he said. "I wanted to do something special for our company and our patrons."
Nicholson has performed the role of Figaro himself "oh, I don't know, a dozen" times throughout his career. This is his first time directing the show, which he's doing alongside co-director Jadd Davis, the artistic director of Coeur d'Alene Summer Theatre.
In the classic French rom-com, a wealthy young man asks Figaro, his former servant, for help pursuing a love interest. Her guardian gets in the way, and hilarity ensues.
"It's the perfect opera to come see for your first one," Nicholson said. "If you've never seen an opera, this is a very accessible one."
"Barber" premiered in Rome in 1816. The two-act opera by Gioachino Rossini is based on the 1775 French comedy by the same name. It's sung in Italian with English supertitles.
This weekend's performances are dedicated to the late Elizabeth Welty, a patron of Inland Northwest arts and "major supporter" of Opera CdA. She died Tuesday at 101.
"She really changed things for Opera Coeur d'Alene," Nicholson said. "She helped us achieve things that we couldn't have (without her help). She became part of our family."
This weekend's performances also feature an orchestra and small men's chorus in addition to principal opera singers.
Count Almaviva, sung by tenor Victor Ryan Robertson of Atlanta, pretends to be a poor college student with the hope of wooing Rosina, sung by soprano Madison Leonard, a Coeur d'Alene native who recently earned a master's degree from the Bienen School of Music at Northwestern University.
Almaviva wants the beautiful ward of the elderly Bartolo, sung by basso buffo Kevin Glavin of Pittsburgh, to fall in love with him for who he is – not for his money. But, despite his age difference, lustful old Bartolo aims to marry Rosina – and help himself to her dowry.
Figaro, the boisterous barber-turned- matchmaker, is baritone Andrew Wilkowske, who – from 2009 to 2010 – wrote a blog called "A Year of Figaro," documenting five productions, 32 performances, two colds and one broken cellphone in 104 posts.
At Figaro's urging, Almaviva disguises himself as a drunken soldier and demands a billet at Bartolo's house. The plan backfires.
So, later, he pretends to be a music teacher, again hoping to gain entry to Bartolo's house – and get Rosina away from the old man. But Bartolo hears from his friend Don Basilio, sung by bass Jamie Offenbach of Los Angeles, that a count aims to court the fair Rosina. So he decides to rush his nuptials with Rosina.
Figaro foils the plan.
And, of course, a shave and a haircut are in order.
Local journalism is essential.
Give directly to The Spokesman-Review's Northwest Passages community forums series -- which helps to offset the costs of several reporter and editor positions at the newspaper -- by using the easy options below. Gifts processed in this system are not tax deductible, but are predominately used to help meet the local financial requirements needed to receive national matching-grant funds.
Subscribe to the Spokane7 email newsletter
Get the day's top entertainment headlines delivered to your inbox every morning.
---