News > Spokane
Family members remember Spokane County homicide victim Bob Tester
Tue., Sept. 13, 2016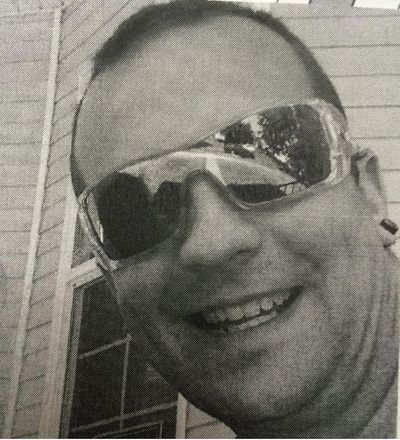 Bob Tester's family says it has no idea why someone wanted him dead.
And a week after the 35-year-old father was found brutally killed on the floor of his living room, it doesn't appear Spokane County sheriff's detectives have identified a suspect. According to court documents, Tester was beaten, stabbed and chopped to death with a wood-splitting maul inside his home near Spangle on Sept. 6.
Detectives "are looking at a bunch of options and continuing to narrow it down," said Deputy Mark Gregory, a spokesman for the Sheriff's Office.
The family is planning a memorial for Tester on Sept. 24.
"He always had a smile. He had enthusiasm," said David Tester, a cousin who is serving as a spokesman for the family. "I referred to him as a thermostat guy because he was always raising the energy in the room."
According to his obituary, Bob Tester explored a wide range of interests.
In eighth grade he wrote music critiques for the Great Falls Tribune. In high school he played sports and took up photography. After attending college, he worked in healthcare and cabinetry. He was an inventor, an entrepreneur, a computer whiz, a political buff and an outdoorsman.
But above all, he was a loving father, his family said.
"His No. 1 hobby was his 8-year-old daughter," David Tester said. "Wherever he was at, his daughter was with him. It was his job. It was his life. It was his greatest passion."
The girl, who witnessed the gruesome aftermath of her father's death, wrote these lines in his obituary: "He was a great Dad and very cool. I loved it when he would walk me to the bus and pick me up from it every day. I loved it when we went to the Red Lobster and he would share his shrimp with me even though I had my own. I loved how he showed me how much he loved me. I loved his laugh. I miss him very much."
Tester was a nephew of U.S. Sen. Jon Tester of Montana and spent his childhood in Great Falls. Shortly after graduating from high school in 2000, he attended the University of Montana in Missoula, and later North Idaho College in Coeur d'Alene.
Tester married Shawna Syth in 2007 in Kootenai County, but they later divorced or separated. Syth could not be reached for comment Tuesday. Syth is the girl's mother. David Tester said he didn't know if she had been in contact with his cousin.
According to court documents, detectives have taken interest in Bob Tester's last Facebook post. Dated Aug. 25, it reads in part, "I stick to myself for a reason. Don't do family bbqs for a reason… There's gonna be some hard days ahead of us but i want you all to know that I was victimized by someone close to me."
Bob Tester grew marijuana in his home. David Tester said the family believed he sold it legally for medical use, although they couldn't be sure. New state laws effectively banned medical dispensaries, and Bob Tester didn't have a license from the state Liquor and Cannabis Board.
David Tester, who lives in Boise, also said he couldn't be sure if his cousin had enemies.
In 2006, Bob Tester was charged with stalking and two counts of intimidating a witness, but those charges were dismissed or withheld by prosecutors. In 2011, he was charged with domestic battery but was later found guilty of the lesser crime of disturbing the peace.
The name of the alleged victim in each case wasn't immediately available. Documents related to both cases have been destroyed in compliance with Idaho law, according to the records office at the Kootenai County Courthouse.
Tester, whose middle was John, went by "Bobby John" around family. And on the football field of Charles M. Russell High School in Great Falls, he was known as "Toaster."
Members of his graduating class have set up an online fundraiser to cover the cost of therapy for his daughter. As of Tuesday afternoon, the GoFundMe campaign had raised more than $6,400 of a $10,000 goal.
The site also has attracted numerous comments from Tester's friends and relatives, describing him as a mentor, a "goofball" and a "shining personality."
"You were the best cousin I could have ever hoped for," one commenter wrote.
Another added, "I hope you rest in peace, Bob, and wish only happy memories stick with your beautiful daughter."
Local journalism is essential.
Give directly to The Spokesman-Review's Northwest Passages community forums series -- which helps to offset the costs of several reporter and editor positions at the newspaper -- by using the easy options below. Gifts processed in this system are not tax deductible, but are predominately used to help meet the local financial requirements needed to receive national matching-grant funds.
Subscribe to the Coronavirus newsletter
Get the day's latest Coronavirus news delivered to your inbox by subscribing to our newsletter.
---
Subscribe and log in to the Spokesman-Review to read and comment on this story