WSU Cougars would like to see Idaho Vandals take a hike after Saturday's game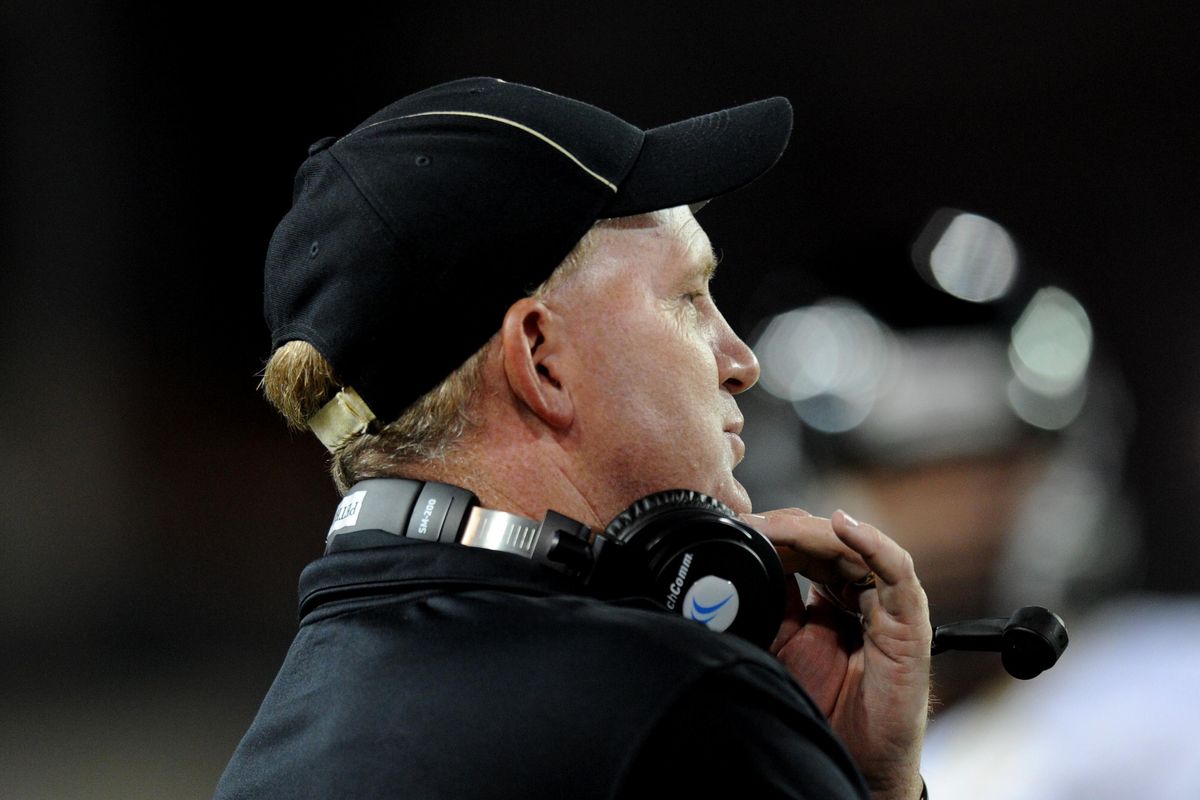 PULLMAN – Should you find yourself on a country drive down state Route 270 on Sunday afternoon, don't startle if you see a group of students (wearing black, let's be honest) hiking their way back to Moscow.
It's just a group of fans (Vandals, according to the bookmakers) honoring a version of an old tradition that does not get much use anymore.
See, the Battle of the Palouse used to be a pretty big deal. Not because it was much of a contest, per se, with WSU holding an all-time 71-16-3 edge. But because, with only 8 miles separating the University of Idaho and Washington State University, a person could probably stand on top of the Bryan Hall Clock Tower and wave to a counterpart in Moscow perched on the Theophilus Tower peak.
WSU coach Mike Leach has coached at a fair number of places, but never had a rival breathing down his neck like the Vandals.
"I can't beat 8 miles," Leach says. "I don't even know if USC and UCLA can beat 8 miles." (They can't.)
This is a pretty neighborly rivalry, and though the schools do not meet so often anymore, the ties that bind the programs are stronger than you might think.
For example, Leach and UI coach Paul Petrino are actual neighbors, living just two houses apart in Pullman. The mind easily can conjure up images of the two men, clad in bathrobes and slippers, seeing each other regularly as they grab their morning papers.
"That's never happened," Petrino said.
"I don't even know him," Leach agreed.
The two apparently never cross paths, though, or at least they do not make eye contact. Still, whatever animosity is left over from The Handshake Heard Round The Palouse following their 2013 game dissipated quickly, per both parties.
After that game, a 49-0 WSU romp, Petrino said something confrontational to Leach, ostensibly about WSU's starters being in at the end to preserve the shutout. Cameras caught Leach saying something not so nice back, ensuring that the postgame handshake might be the most-watched part of the 2016 game.
For now, the two only have nice things to say about each other. Or at least their associates.
"I really respect Coach Leach," Petrino said. "I think he does a really outstanding job of coaching."
"The guys I've met from that staff are good guys," Leach said. "The guys I've met from that staff, I like them."
One guy Leach has met from that staff is Mike Breske, the defensive coordinator he fired after the 2014 season. Breske took the same position at UI, and will get a chance to stop his old boss's offense on Saturday.
Ken Wilson, the linebackers coach at WSU, has a daughter who plays on the same softball team as Petrino's, and the two dads regularly see each other in the stands.
So Saturday's game will have bragging rights on the line, even if one school is punching outside of its weight class. The Cougars were favored by 27.5 points as of Friday afternoon, and the late money was coming in on WSU.
The Cougars (0-2) could use a big win to rinse away a trying week in Pullman, one that has seen the national media turn its spotlight on a winless team because of arrests and some of Leach's comments early in the week.
With a bye week on the horizon, the Cougars would love to set themselves up for two weeks of good vibes.
The Vandals (1-1) have high hopes for a bowl season, and can validate them with a strong performance against a Pac-12 team.
There may be no trophy on the line Saturday. Few people outside Moscow are likely expecting a close game.
But that does not mean there isn't a whole lot on the line when these teams kick off.
Eight miles, for starters.
---