Then and Now: Nishinomiya Tsutakawa Japanese Garden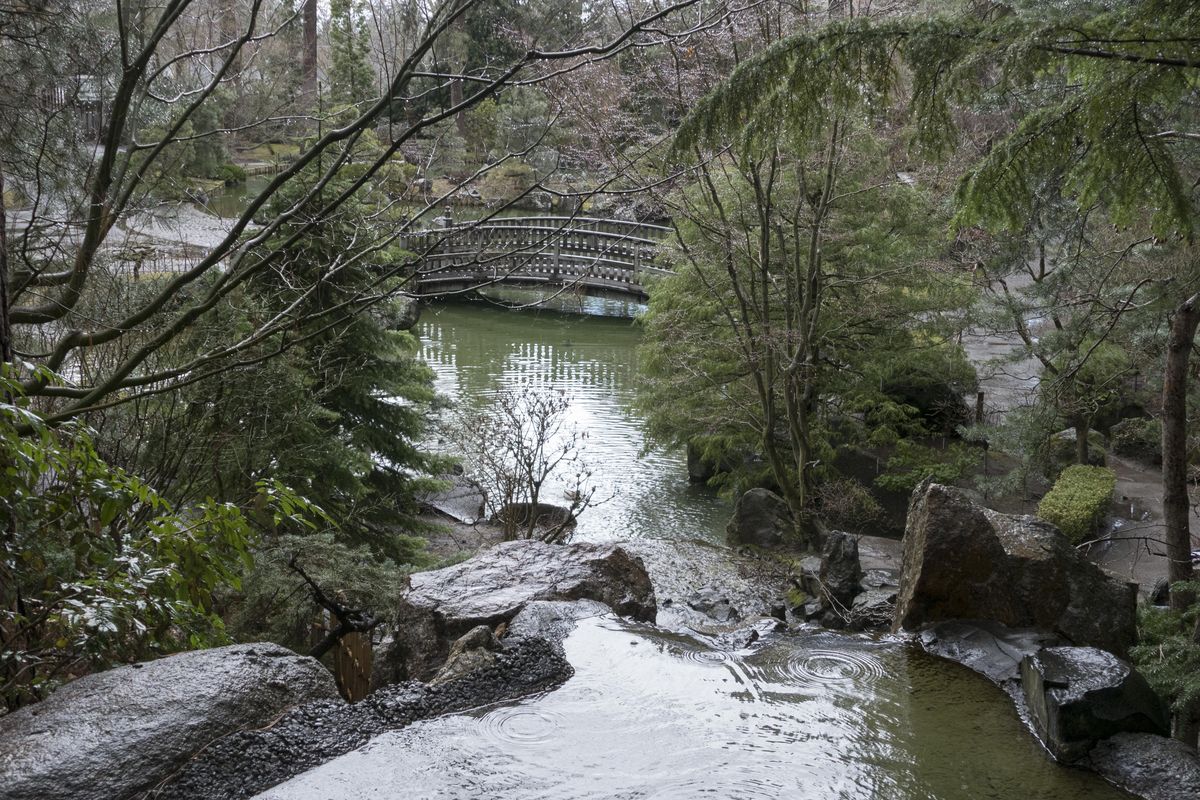 Spokanites have loved the Japanese garden at Manito Park for family outings, nature photos and quiet meditation since its opening in 1974. The area is named for Nishinomiya, Japan, Spokane's sister city, where businessman Ed Tsutakawa spent his early years.
Tsutakawa was born in Seattle in 1921 and was educated in Nishinomiya as a young boy before returning to Seattle. Then came the Pearl Harbor attack and World War II. While an art student at the University of Washington, he and his family were interned at Minidoka in Southern Idaho, along with thousands of other Japanese from along the West Coast. The family lost their profitable import and export business while imprisoned. Ed, a natural artist, sketched the camps, designed posters to sell war bonds and served as recreation director. His father died in the camp at the age of 52.
Young Tsutakawa tried to stay positive. "We thought maybe we could show them our true feelings for our own country," he is quoted as saying in an article from the Spokesman-Review archives. "We were behind barbed wire – prisoners in our own country – but we loved our country."
When allowed to leave the camp in 1943, Tsutakawa came to Spokane. He took a job in a print shop and learned the trade. He started Litho-Art Printers in 1954 and ran it for many years. He designed many logos and special graphics for business and government. After retiring, he was an executive with Mukogawa Fort Wright Institute in Spokane.
Tsutakawa never stopped helping others. He served on the boards of the YMCA, the Spokane Watercolor Society, the Jaycees and many other organizations. He may be best remembered for his work, along with others, to connect Spokane and Nishinomiya as sister cities in 1961.
To honor the bond, a Japanese garden was proposed in 1965 and started in 1969. But with Expo '74 on the horizon, potential funding sources were stretched thin. It took many volunteers and small donations to finish the garden in 1974.
The garden is open from April to October.
Ed Tsutakawa died in 2006. In 2008, the garden was officially renamed the Nishinomiya Tsutakawa Japanese Garden.
---