Gonzaga's Zach Collins declares for NBA Draft, intends to hire agent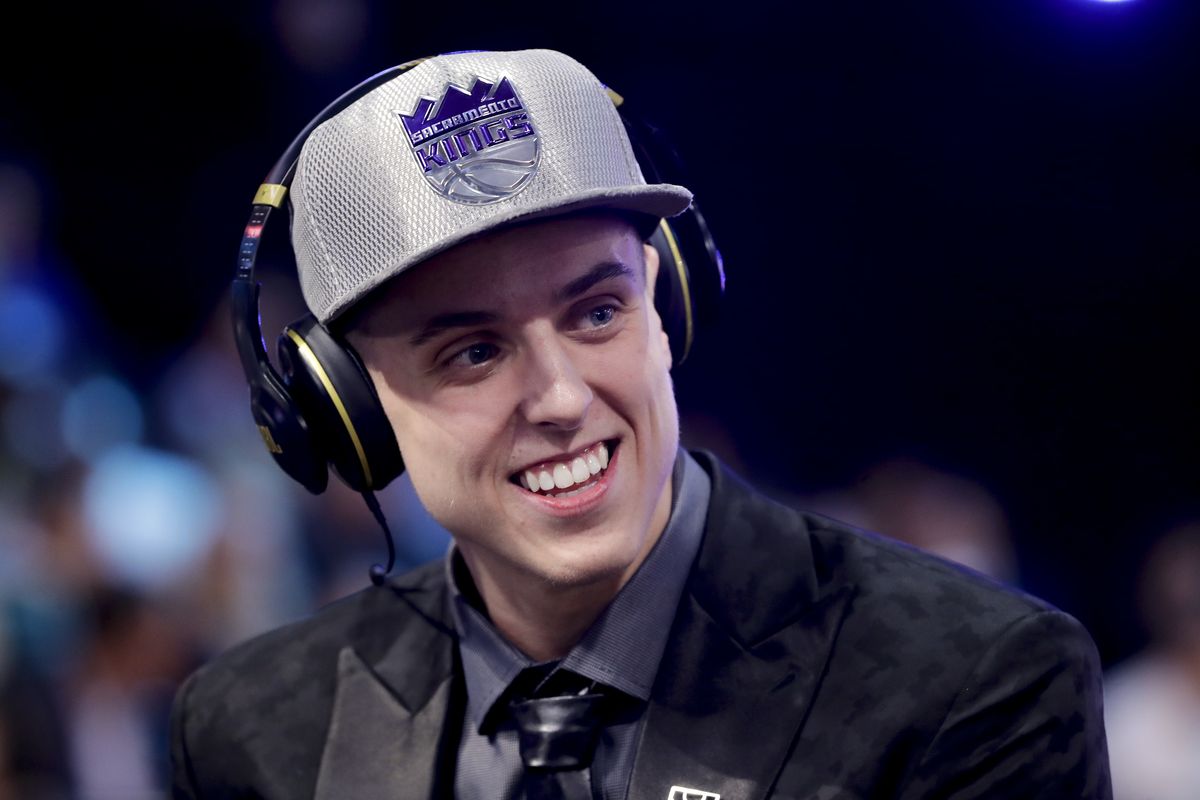 Gonzaga freshman center Zach Collins has declared for the NBA Draft and intends to hire an agent at a later date.
Collins becomes the Zags' first one-and-done player.
"This was a significant decision for my family and me," Collins said in a GU release. "It was definitely one of the most difficult decisions I've ever had to make. I just want to thank everyone at Gonzaga, especially the coaching staff and my teammates.
"This season was special and something I will never forget. It was the most fun year of my life. I want to thank all of the Zag fans for all of their support and passion. I'll always be proud to be a Zag."
Collins didn't return a phone message. His father, Mike, said he's vetted four agents and the family hopes to finalize a decision in the next two weeks. Signing with an agent eliminates the possibility of returning to school.
"He's listed anywhere from eight to 20 (in the first round in mock drafts) and almost nobody else in America stays when that's the case," Mike said. "You go when the league wants you to go. He's following his dream and his wishes."
Gonzaga, which won a school-record 37 games before falling in the national championship game to North Carolina, has big shoes to fill in the middle with Collins' departure and the graduation of starting center Przemek Karnowski.
Collins, the first McDonald's All-American to come to Gonzaga as a true freshman, averaged 10 points and 5.9 rebounds in 17.2 minutes per game. He made 65.2 percent of his shots, including 10 of 21 3-point attempts, and 74.3 percent at the free-throw line. Collins blocked 69 shots, one shy of Austin Daye's single-season record.
Karnowski averaged 12.2 points and 5.8 rebounds in 23.1 minutes. He received the Kareem Abdul-Jabbar Award as college basketball's top center.
Gonzaga's options inside include Johnathan Williams, Killian Tillie, Rui Hachimura, Jacob Larsen and Ryan Edwards. The 6-foot-9 Williams started at power forward and put up strong numbers (10.2 points, team-high 6.4 rebounds). The 6-10 Tillie had a promising first season despite battling a couple of injuries. He averaged 4.2 points and 3.2 rebounds.
Hachimura, 6-8 and 225, averaged just 4.6 minutes per game. He could see time at small or power forward. Larsen redshirted this season after tearing his ACL in preseason drills, but the 6-11 native of Denmark has added strength to his frame. The 7-1 Edwards has seen limited playing time in three seasons.
Duke transfer Chase Jeter, a former teammate of Collins at Bishop Gorman High in Las Vegas, has Gonzaga among eight schools he's considering. Jeter would have to sit out next season under NCAA transfer rules.
Collins steadily climbed up mock drafts in the second half of the season. His size, athleticism and skill level impressed scouts. The 19-year-old needs to add strength but his father said Collins weighs 240 pounds.
Collins earned second-team All-WCC honors and was named to the WCC All-Freshman team. He recorded his lone double-double with 14 points, 13 rebounds and six blocks in a 77-73 win over South Carolina in the national semifinal.
Collins will almost certainly be invited to the NBA Combine from May 9-14 in Chicago. The draft is June 22.
Collins is returning home to Las Vegas this week but he'll continue with his GU classes "to make sure he's in good standing," Mike said.
Mike Collins said his son visited with ex-Zags' Domantas Sabonis and Kelly Olynyk and former Bishop Gorman standout Stephen Zimmerman. Sabonis, who left after his sophomore season, and Olynyk, who departed after his junior campaign, were lottery picks.
Zimmerman played one season at UNLV and was taken in the second round by Orlando. He's split time between the Magic and the franchise's D-League team.
"We've been having meetings with the coaching staff for the last week and Zach decided today," Mike said. "It was a tough decision. He loves his teammates, the coaches, the community. He loves being a Zag but it (the NBA) is his dream and you can't fault him for that."
---