News > Spokane
Mary Anne Stuckart: As public schools improve, so does our democracy
Thu., April 13, 2017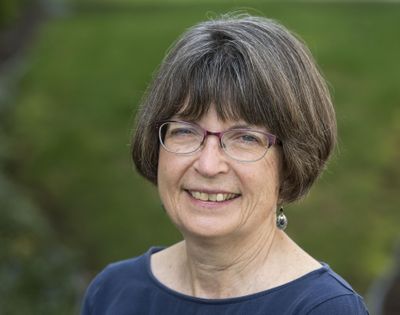 I look back with joy and satisfaction on my career as an educator. In 1981, I began teaching preschool at a local church. Much to my delight, in August of 1986, I was hired as a kindergarten teacher by Spokane Public Schools. Thus began my 34 years in public education.
Every day held new surprises, challenges and joy as I interacted with the students, parents and fellow staff. I held a variety of educational positions: classroom teacher, Title I teacher, assistant principal and principal.
Throughout my career, I served at both high- and low-income schools.
Academic rigor and high expectations increased over the years, as a result of federal mandates. I supported the increase in expectations, as test scores demonstrated students were mastering the academic skills necessary to be successful as adults.
In my view, a free K-12 public education is the backbone of the success of the United States. This begins with the commitment to "the common good," the central component of the United States Constitution. Here in Washington, Article IX of the state constitution declares the education of all children to be the state's "paramount duty."
But it has been a challenge to fulfill this commitment.
In 2007, two families filed a lawsuit that came to be known as McCleary vs. State of Washington. Their lawsuit claimed the state did not amply fund uniform education for all students, as the constitution requires. In 2010, a judge in King County Superior Court agreed – as did the state Supreme Court a few years later.
These court rulings have made a significant difference in how Washington state funds education. State funding rose from $6,782 per student in 2012-13 to $7,764 per student in 2016.
What does K-12 education have to provide, for students to be prepared for post-high school pursuits, future careers, and full participation as citizens of the United States and the world?
Experience shows us we need vigilance by education leaders. Only with continuous adjustments can we transform public schools to a system that equally prepares all students to be participants in our society – regardless of race, socioeconomic status or learning differences.
Adjusting curriculum and teaching methods is complex, expensive and time consuming for a nation with over 14,000 school districts (100,000 schools). Washington State alone has 322 districts with 1,052,000 students.
Complex as the task might be, today's educators strive for goals like these:
Student-centered: We need classroom environments that allow creativity, entrepreneurship and innovation.
Research-based: We need learning models that start with the research on how students learn best. Classroom learning should be based on youth development theory and neuroscience which provide multiple pathways to students' understanding: modular, contextual, and "bite-sized."
Technology: Students need programming and coding skills to succeed in the digital world. Robotics is becoming more important and the ability to code is changing the world.
An equitable opportunity: All students need a chance to succeed. However, the current system of high-stakes testing can limit the opportunity for all students to be successful when it is connected to rigid, narrow graduation requirements.
Alternative assessments should be available for students with special needs – second language, dyslexia, autism or other brain-based differences, and kinesthetic styles. All students need a way to obtain a high school diploma and have access to post-high school education.
Chris Reykdal, Washington's superintendent of public instruction, promotes separating high-stake test results from graduation requirements. Instead, state tests should be used to evaluate school systems and inform teachers about their students' achievement and growth trends. Results can also provide valuable information to plan instructional support to the students.
The tests should not screen out students from pursuing career and life goals.
The paradox is, educators still have to test all students with grade-level proficiency assessments. The life-changing culmination of these practices is a very narrow door to high school graduation.
By diversifying paths to graduation, public schools can open new doors to earning a high school diploma and continuing educational training. Students have a wide range of interests and talents which should be honored.
Personalized learning allows students to identify their own learning goals, how they will learn, what they will learn. Learning should be a combination of online, service-based and active workshops.
That's why it's so positive to see the trend in education toward differentiating instruction to meet the needs of all learners.
Public schools continue to face serious challenges: meeting the educational needs of a very diverse student population, funding staff salaries and benefits, keeping textbooks and technology current, and keeping buildings and campuses updated for safety and technology.
Despite these serious challenges, I think public schools in Washington state are moving ahead. Schools continue to serve an increasingly diverse population. School districts have implemented a wide range of initiatives from technology integration to innovative teaching practices.
Test scores have risen despite many challenges, including financial shortages.
Today's schools reflect many effective teaching practices. In the majority of Washington state schools, students' individual academic instructional needs are being met.
Test results also show that students are capable of using technology for a variety of educational purposes as well as gaining marketable employment skills.
As a country, we must continue to improve universal access to this academic success. It is imperative that we recognize that public schools are key to promoting the common good of all.
Mary Anne Stuckart is retired and lives in Spokane. She's filling in for columnist Doug Clark, who's on vacation. She wrote this article with help from friends and fellow educators Sue Ann Harnetiaux and Ann Kaluza.
Local journalism is essential.
Give directly to The Spokesman-Review's Northwest Passages community forums series -- which helps to offset the costs of several reporter and editor positions at the newspaper -- by using the easy options below. Gifts processed in this system are not tax deductible, but are predominately used to help meet the local financial requirements needed to receive national matching-grant funds.
Subscribe to the Coronavirus newsletter
Get the day's latest Coronavirus news delivered to your inbox by subscribing to our newsletter.
---