News > Spokane
David Rodgers, mayor who 'taught Spokane to dream big,' dies at 93
April 18, 2017 Updated Wed., April 19, 2017 at 8:36 a.m.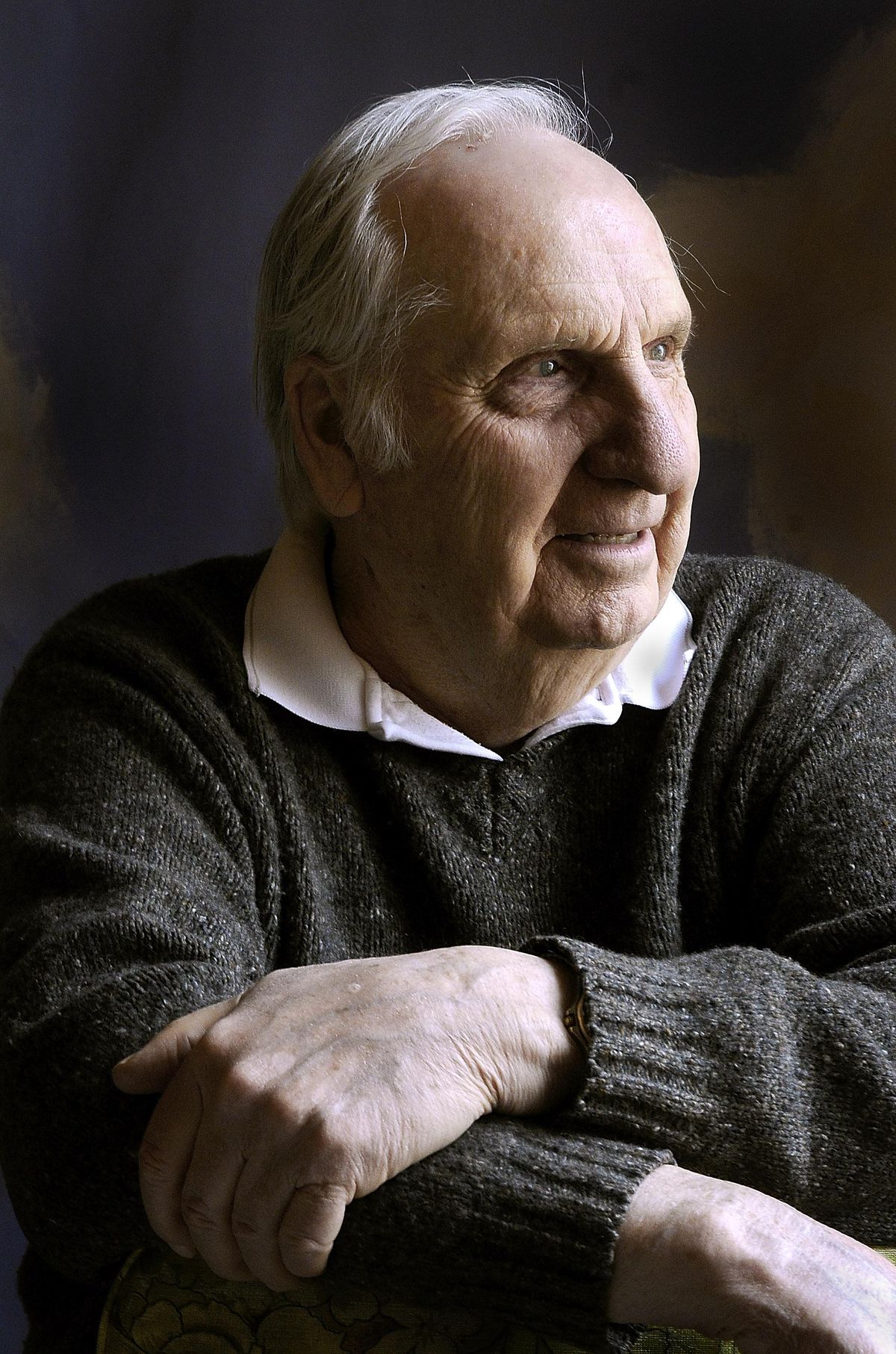 In this April 16, 2008 photo, former Spokane Mayor David Rodgers sits for a portrait. (Spokesman-Review archives)
Former Spokane Mayor David H. Rodgers, the father of modern Spokane who presided over the city as it transformed its decaying center into its signature park, died Tuesday at the age of 93.
Rodgers served as mayor from 1967 to 1978. He oversaw redevelopment of a former railyard for Expo '74, the World's Fair that attracted over 5 million visitors and gave the city Riverfront Park.
He served on the City Council for a year before being elected mayor in 1967 to fill an unexpired term and was re-elected in 1969 and 1973. He was the city's last two-term mayor until Mayor David Condon won re-election in 2015.
When Rodgers took office, Spokane Falls was surrounded by decaying buildings, parking lots, streets and railroad tracks. When he left, it was surrounded by a 100-acre park that showcased Spokane Falls. It was a mind-boggling transformation, spurred by the chance to host the fair, but driven largely by the desire to transform the city's core.
Condon, in a statement released Tuesday evening, called Rodgers a tremendous leader and a visionary.
"Mayor Rodgers put Spokane on a global stage and taught the city to dream big," Condon said. "He had a unique ability to bring people together. Mayor Rodgers is someone I sought advice from when I became mayor and who has been a mentor to me. He will be missed."
Rodgers was born Aug. 10, 1923, in New Albany, Indiana. According to The Spokesman-Review archives, he first arrived in Spokane in 1949 after serving as a communications supervisor on an underwater demolitions team in the U.S. Navy during World War II.
Rodgers, who had six children, worked for Aetna Insurance for nearly 30 years before he moved to Olympia for 15 years to become the state's first deputy state insurance commissioner.
He retired in 1993 and returned to Spokane.
In July 1964, his first wife, Dorothy, died at age 38. Rodgers married his second wife, Naomi, in 1965. She died last year a few months shy of her 100th birthday.
His son, Brian Rodgers, who is married to U.S. Rep. Cathy McMorris Rodgers, said the former mayor was very proud of his work to bring Expo '74 to Spokane while also generous in his praise of others involved.
"My father would quickly point to a lot of people who made that happen," he said.
Former Mayor Sheri Barnard said she once invited Rodgers up to her office so he could look out over Riverfront Park and see all the trees he'd helped plant in the buildup to the fair. "I just remember him looking out at those trees," she said. "I think that's his great legacy."
Barnard described him as a kind man and a good family man.
"He represented in Spokane what we look for in elected leadership," she said. "I think he was probably one of Spokane's finest mayors."
Brian Rodgers said his father had a gift for considering how something done today could have an impact in five or 10 years. "That was his mindset," he said.
The work to transform a former railyard into Riverfront Park was a huge achievement for the city, but Rodgers was involved in other long-term projects as well. When local runner Don Kardong proposed a downtown race in 1976, Rodgers encouraged him. The first Bloomsday race was run the following year.
In 2008 Rodgers spoke with The Spokesman-Review about his life as a father, businessman and mayor.
"The city manager was the day-to-day officer," Rodgers said, remembering the old city manager form of government. "The mayor was really the chairman of the board of the directors. We made the rules. He carried them out. That works. I think it's sad that we lost that system."
During the interview he also gave some advice to civic leaders: "Don't take yourself too seriously, because the wisdom of the world doesn't reside in just one individual," he said.
After Rodgers returned to Spokane after his time in Olympia he wasn't as heavily involved in the community as he used to be, his son said. He liked to spend time at the cabin on Spirit Lake that he built by himself years ago, working on weekends over a period of two years. He and his wife liked to play tennis at the Spokane Racquet Club to stay active.
His son said Rodgers fell and broke his hip three weeks ago and his health began to decline shortly after he had surgery. He was at home under Hospice care when he died.
"I was just very fortunate to have him as my dad," Brian Rodgers said. "I think he lived life well and served his community and left his mark. He will be missed dearly."
Rodgers is survived by sons Brian and U.S. Magistrate Judge John T. Rodgers; daughters Rebecca Hauenstein, Janet Rodgers, Nancy Fowle and Maureen Green; 13 grandchildren and five great-grandchildren. Services are pending.
Editor's note: Because of an editor's error, an earlier version of this story misstated the number of children Rodgers had. This story was changed on Wednesday, April 19, 2017 to fix the error.
Local journalism is essential.
Give directly to The Spokesman-Review's Northwest Passages community forums series -- which helps to offset the costs of several reporter and editor positions at the newspaper -- by using the easy options below. Gifts processed in this system are not tax deductible, but are predominately used to help meet the local financial requirements needed to receive national matching-grant funds.
Subscribe now to get breaking news alerts in your email inbox
Get breaking news delivered to your inbox as it happens.
---