News > Spokane
Rachel Dolezal makes her pitch on Dr. Phil
UPDATED: Tue., April 18, 2017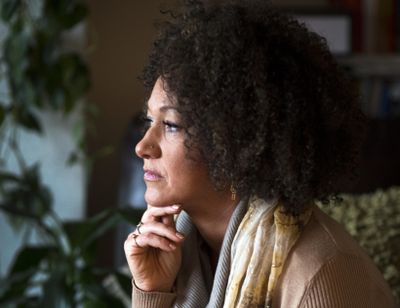 Rachel Dolezal told popular television talk show host Dr. Phil that she continues identify as an African-American.
Her insistence came even as Dr. Phil, in a show taped earlier and aired Monday afternoon, urged her to be truthful.
"You pretended to be black. You perpetrated a lie that upset a lot of people. You agree with that, right?" Dr. Phil asked.
Dolezal responded with "No … It's not something that I perpetrated or faked. It's just me being me."
She has claimed to be "transracial," to explain how she distanced herself from her upbringing as a Caucasian girl in northwestern Montana to later identify as an African-American woman who would become the president of the Spokane chapter of the NAACP.
Dolezal, who recently released her memoir, has struggled to find work in the aftermath of her 2015 unmasking.
Last year, Dolezal legally changed her name to Nkechi Amare Diallo.
Local journalism is essential.
Give directly to The Spokesman-Review's Northwest Passages community forums series -- which helps to offset the costs of several reporter and editor positions at the newspaper -- by using the easy options below. Gifts processed in this system are not tax deductible, but are predominately used to help meet the local financial requirements needed to receive national matching-grant funds.
Subscribe to the Coronavirus newsletter
Get the day's latest Coronavirus news delivered to your inbox by subscribing to our newsletter.
---