Drinking the rainbow: Starbucks' Unicorn Frappuccino may make you see stars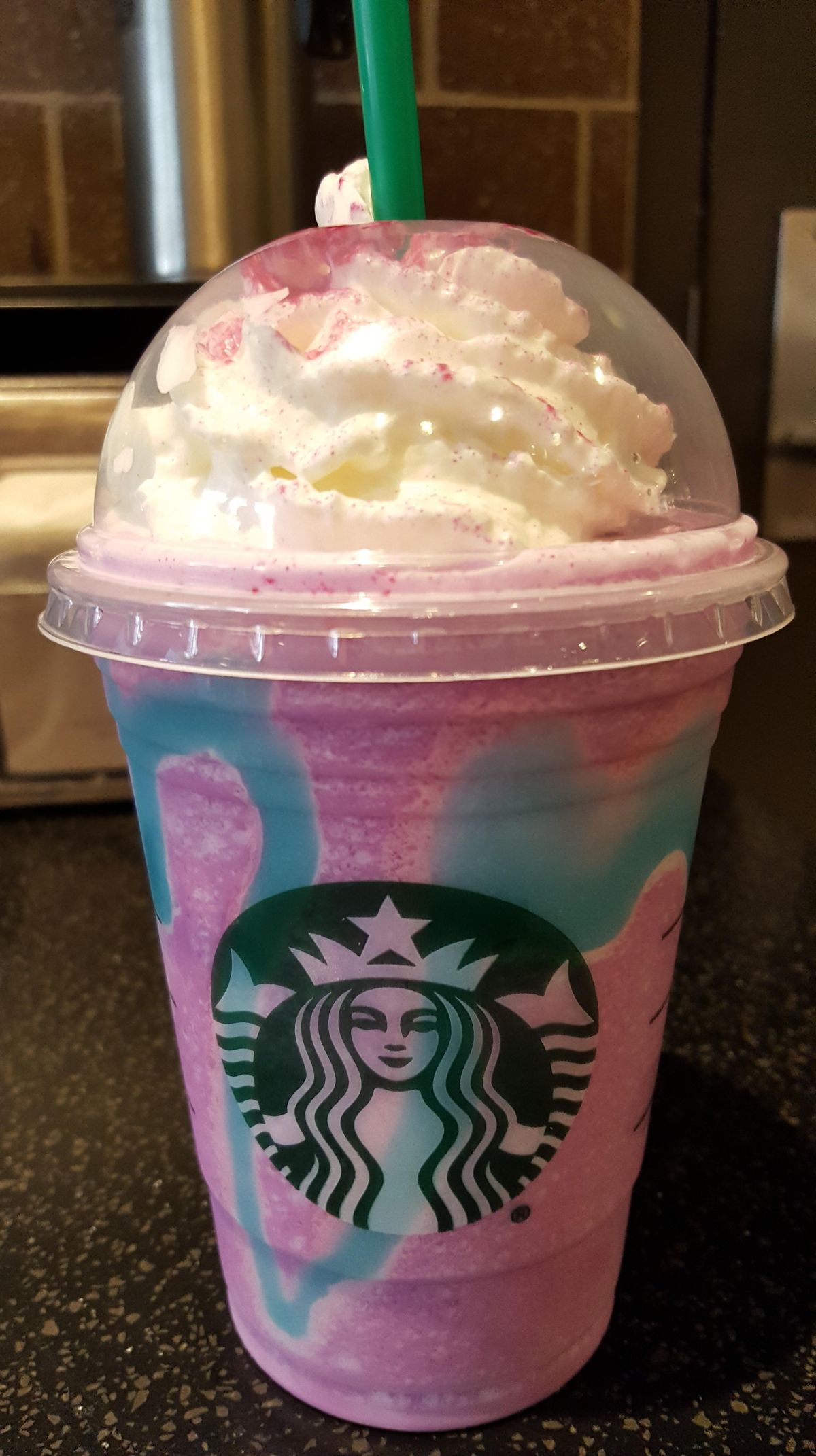 It tastes like mango, at first. But by the time you've nearly polished off a grande, the flavor has become mostly sugar: 59 grams of it, to be exact.
Starbucks described its limited-edition Unicorn Frappuccino – so named because of the bright blue, purple and pink artificial food coloring – as "flavor-changing, color-changing" with flavors that "start off sweet and fruity, transforming to pleasantly sour."
If you've signed into Instagram this week, you've no doubt seen at least one of your friends sharing a picture of the concoction, which will be available until Sunday. Or while supplies last.
Reviews of the beverage have been decidedly mixed. Two Spokesman-Review correspondents, selected to write about this after making the foolish decision to take a Frappuccino break Wednesday morning, found it overpoweringly sweet. One went home with a stomach ache, despite finishing the drink before noon.
We polled a group of students from Kirkland's International School in Spokane for the Future Business Leaders of America state competition Thursday afternoon, who had stopped by Starbucks. Four said they'd ordered the drink.
"I like it. It's fruity, it's sweet," said Daniel Chen after taking his first sip.
The drink is creme-based and made with whole milk, mango syrup and a bright blue swirl of mocha sauce. Sour powders top the whipped cream, allowing you to mix them in or save the tart burst for the end of your drink.
A 16 ounce grande sells for $5.39 with tax in Spokane.
An informal Facebook poll suggested many people weren't interested in drinking the rainbow. Some cited the drink's artificial flavors, while others said the sugar content was too high.
But among those who did, a surprising number had positive feedback.
"As a connoisseur of all things pink and magical, IT WAS AMAZING," one friend, who has a penchant for Disney princesses, wrote.
The U.S. Food and Drug Administration recommends people get no more than 10 percent of their daily calories from added sugar. For a 2,000 calorie diet, that would be a maximum of 50 grams. A single grande would put you over the recommendation.
Baristas at a local Starbucks said the beverage had been selling well, and the store was down to its last box of ingredients as of Thursday afternoon. Other stores in Spokane were out of ingredients entirely.
---