News > Spokane
Flawed DNA test nearly pinned Spokane man for attempted rape in Beverly Hills
Sat., April 22, 2017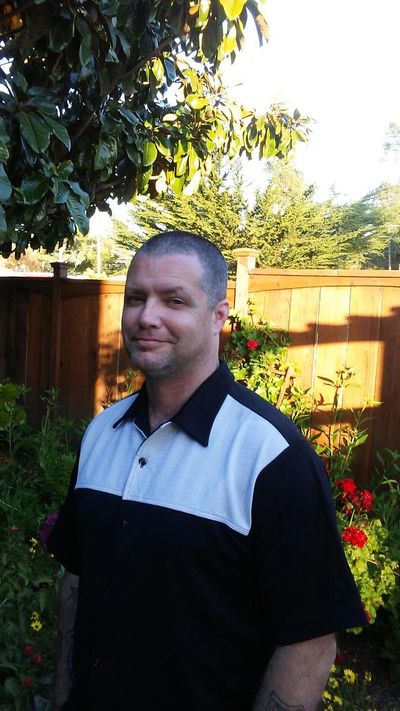 In October 2014, two Beverly Hills, California, detectives boarded a flight to Spokane to visit Mark "Woody" Merrifield at the Geiger Corrections Center. Local prosecutors were preparing to try him for drug possession, theft and possession of a stolen vehicle.
The detectives hoped to add a few more charges to Merrifield's rap sheet. A woman reported six months earlier that a stranger had tried to rape her in her Beverly Hills apartment, and a DNA test identified Merrifield, then 37, as a suspect. The woman also pointed him out in a photo lineup of six men.
Merrifield was charged with three more felonies and faced a life sentence for the alleged sex crime.
This week, however, Los Angeles County prosecutors dropped the charges after a second DNA test showed they had the wrong guy. Merrifield is a free man and will return to Spokane early Monday.
"He's a lot of things, but he isn't a rapist," said Shannon Bowmen, a longtime friend of Merrifield's who was ready to testify on his behalf before the case was dismissed. Merrifield hadn't been to California for months when the crime happened, she said.
Samuel Leonard, the Los Angeles County public defender who represented Merrifield during dozens of pretrial court hearings, said lab technicians botched the initial DNA test and used a controversial analysis technique that some experts consider unreliable.
"I've been doing DNA for 10 years – only DNA cases – and I've never seen anything like it," Leonard said of the case.
Before he was released Tuesday, Merrifield spent 17 months in a Los Angeles County jail, time that counted toward his 25-month sentence from the Spokane County cases. He was previously held in the Airway Heights Corrections Center.
The Beverly Hills case is back under investigation now that the prime suspect has been eliminated.
Imperfect match with suspect description
It started around 1:20 a.m. on April 26, 2014, when a 33-year-old waitress returned to her apartment after a late-night shift, according to police records. She told officers that a man had been lurking inside and rushed at her as she bent down to plug in her cellphone charger.
The man punched the woman in the face and grabbed her crotch before leaving the apartment, she told officers. She said she was screaming and attempted to fight the man using jiu jitsu and a self-defense technique called krav maga.
That same night, she described her assailant as a white man between 35 and 40 years old, with a tight-fitting shirt and a "5 o'clock shadow."
But other parts of her description didn't match Merrifield.
"She described somebody who's 6 feet tall and I'm only 5-foot-6," he said. "I'm all covered in tattoos and she said the guy had no tattoos."
Beverly Hills police took a DNA sample from the woman's jeans and sent it to a crime lab operated by the Los Angeles County Sheriff's Department.
According to Leonard, lab technicians used a relatively new technique called "low copy number" analysis, which can produce incriminating results from 10 trillionths of a gram of genetic material. The test doesn't distinguish between male and female DNA.
The results pinned Merrifield with a random-match probability of 1 in 211,000.
"In this case, the numbers were pretty low," said Oksana Sigal, the prosecutor who dropped the charges against Merrifield. "Usually it's 1 in 1 quintillion, or something like that."
Sigal said "a lot of people" could have matched the partial DNA profile obtained through the test. But she noted there were other factors pointing to Merrifield, including the victim's identification based on Merrifield's booking photo.
Investigators ran the results through the FBI's Combined DNA Index System, or CODIS, a database that contains the genetic profiles of millions of criminals and arrestees.
There were dozens of hits, Leonard said. Among them was Merrifield, whose DNA was on file from late-1990s burglary and domestic violence cases in San Joaquin County, California, where he lived before moving to Washington years ago.
"They got over 60 hits, and they just eliminated most of them and didn't tell us that," Leonard said. "We were never able to determine how they eliminated them. It's essentially a secret."
Seventeen months
for a 'fluke'
Probability aside, the initial DNA test was also seriously flawed, Leonard said. He pushed for a redo using a different technique that isolates male chromosome pairs.
The sample from the woman's jeans contained her own genetic material and that of three men, none of whom were Merrifield, the new test showed. Taken together, they appeared to create a single partial profile that matched Merrifield.
Leonard called it a "fluke" and said it happened because the sample was much too small.
"When it's too small, it becomes unreliable," he said. "They basically pushed the technology to its limits to get a suspect."
An employee at the Los Angeles County Sheriff's Department crime lab who answered the phone on Thursday said the lab isn't authorized to release any information about specific tests. The Beverly Hills detective who led the investigation, George Elwell, didn't respond to a message seeking comment on Thursday.
Merrifield's friend Jessica Chavez said they both visited another friend at Long Lake in Spokane on the day of the attempted rape in Beverly Hills. Chavez and Merrifield had been living together at a home on West Francis Avenue and were in the process of moving out, they said.
Merrifield completed a drug abuse program while incarcerated and said he looks forward to staying clean. He'll be under Department of Corrections supervision for two years, but he said that's better than life in prison.
"It feels great," he said. "It feels awesome."
Local journalism is essential.
Give directly to The Spokesman-Review's Northwest Passages community forums series -- which helps to offset the costs of several reporter and editor positions at the newspaper -- by using the easy options below. Gifts processed in this system are not tax deductible, but are predominately used to help meet the local financial requirements needed to receive national matching-grant funds.
Subscribe to the Coronavirus newsletter
Get the day's latest Coronavirus news delivered to your inbox by subscribing to our newsletter.
---