News > Crime/Public Safety
State opens investigation into Spokane County Medical Examiner's Office
April 30, 2017 Updated Sun., April 30, 2017 at 7:44 p.m.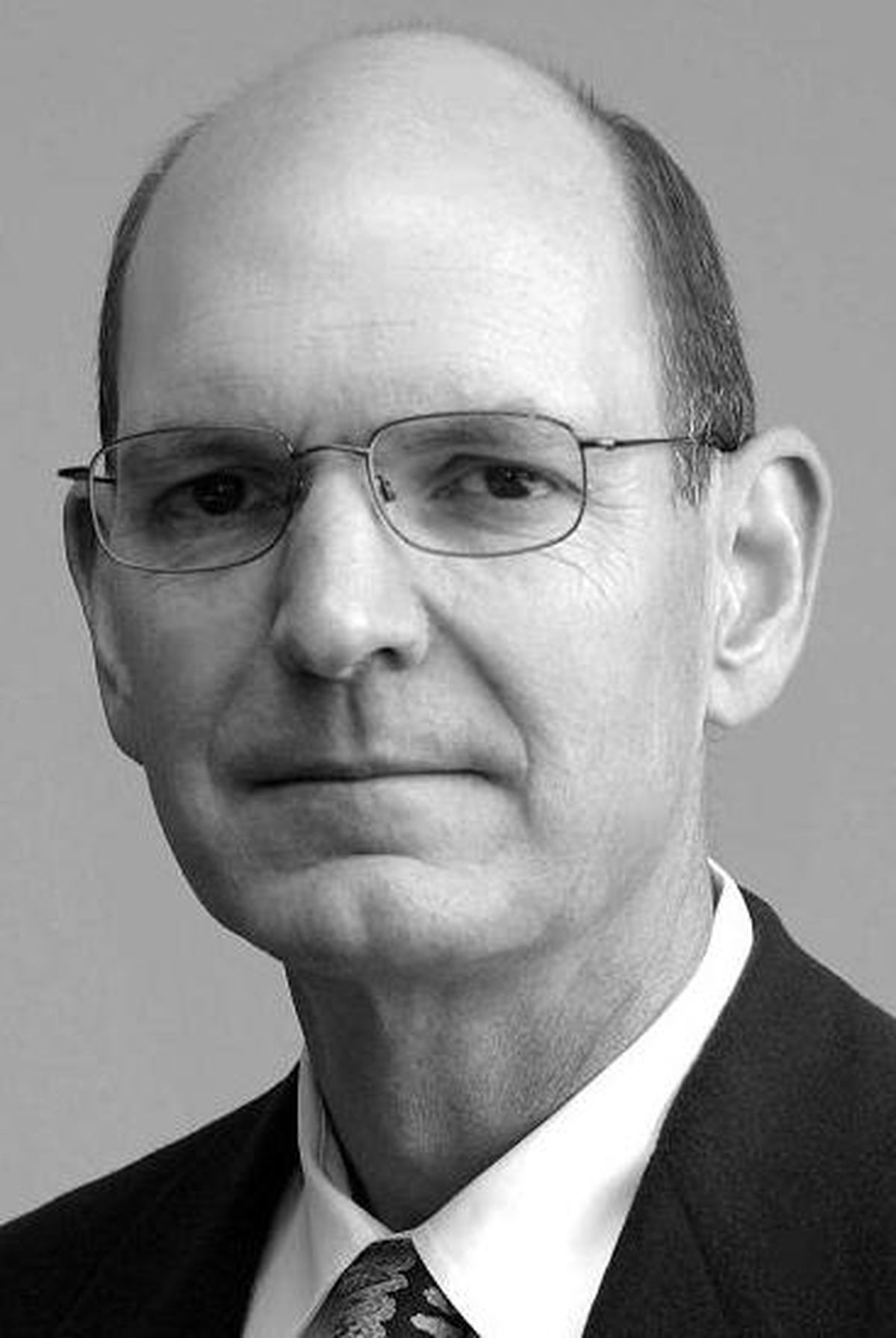 Dr. John Howard (HANDOUT PHOTO / HANDOUT PHOTO)
The Washington Department of Heath has launched an investigation into the Spokane County Medical Examiner's Office following a complaint filed earlier this month by someone seeking a review of a series of recent cause-of-death rulings.
"I can confirm that we do have an investigation opened against Dr. John Howard and Dr. Sally Aiken," said Micah Matthews, deputy executive director of the state Medical Quality Assurance Commission. "We are very early in this process."
Aiken and Howard said they have not yet been contacted by a state investigator, but Matthews said that will come as soon as the state confirms the person who filed the complaint is willing to have his or her name used as part of the probe. That name will remain confidential, he said.
"As long as the complainant signs the waiver, we can assign an investigator and move forward," he said.
The investigation follows revelations last month through court records of infighting between Spokane police and Spokane County prosecutors about how to proceed with charges in connection with the 2012 death of 20-year-old Kala Williams. Howard determined five years ago that Williams' cause of death was undetermined despite court records indicating that she had defensive wounds and was cut in half.
As a result of the internal dispute, prosecutors have not charged suspect Robert G. Davis, 47, with Williams' death even though the investigation found his DNA on Williams' body. That case remains open and Spokane County Prosecutor Larry Haskell said his office will only move forward when it believes it can prove the case.
In response to a series of questions, Aiken wrote that despite whatever medical rulings are found by her office, they in no way hinder criminal investigations.
"No determination by the Medical Examiner prevents law enforcement agencies from investigating any death to whatever extent deemed appropriate or necessary," she wrote.
However, Haskell said those initial decisions by medical examiners have a huge impact throughout the entire legal process.
"In any murder case, the medical examiner is one of your star witnesses," Haskell said. "In general, your medical examiner is going to provide you a significant portion of those elements of the crime."
For instance, if a shooting death is ruled accidental, unexplained or suicide, it could prevent the case from ever being charged. If another person fires the fatal shot, the case is generally considered a homicide. Investigators and, later, the prosecutor must decide whether that homicide was accidental, justified or criminal, Haskell said.
"If something is ruled an accidental death … you may not have a crime or certainly not one that you can prove," Haskell said.
Andrea George, the executive director of the Federal Defenders of Eastern Washington and Idaho, said defense attorneys would jump on any case that is initially ruled a suicide, unexplained or accidental and is later changed to homicide.
"Obviously, we are going to present that to a jury," she said. Changing the determination at a later time "makes it far more difficult for the government or the state to prove its case. If I was defending that person after a medical examiner ruled the death a suicide or accident, that is going to be the central point of my defense."
Any death determinations that are made to show homicide when they are not could also cause unwarranted prosecutions, George said.
"If people are getting charged and the medical examiner is doing a sloppy job, it's really important," she said. "An innocent person could be serving time right now if a medical examiner did not give a fair or reasoned objective view of all the evidence in the case."
The medical examiners are independent of law enforcement, although they work very closely with them. In 1999, Spokane County did away with its elected coroner system and has since used appointed medical examiners, Spokane County Executive Gerry Gemmill said.
"I did talk to the chairman of the board of commissioners," Gemmill said. "Al French said he stands behind the excellent service that Dr. Howard and Dr. Aiken provide. The region is lucky to have them as a resource."
Here are some of the deaths that have been determined to be accidental, undetermined or suicide that have raised questions from family and investigators:
May 13, 2012: The body of Kala Williams, 20, is found cut in half and left in bags in a wooded area near 14th Avenue and Lindeke Street. Even though detectives found defensive wounds on her hands, Howard ruled the death "undetermined." He hasn't changed the ruling despite several requests by detectives, prosecutors and families, according to court records. As a result, charges have never been filed against Robert G. Davis, 47, who later was convicted of attacking a woman in Coeur d'Alene.
May 22, 2015: Thomas Robert Dale Samples, 52, runs a red light at the intersection of Euclid Avenue and Crestline Street and smashes his motorcycle into the side of a Spokane Transit Authority bus. Howard rules the crash a suicide.
Gladys Shirey said she spoke with Howard. "I asked him, at what point did my brother try to stop? And he couldn't answer anything," Shirey said. The conversation ended abruptly with the examiner explaining he was "very busy."
Through the help of the investigating officer, Howard finally changed the manner of death to "undetermined" about eight months later. But that information was relayed only to the funeral home and not to the family, Shirey said.
Jan. 18, 2016: Dwayne Thurman shoots his wife, Brenda Thurman, in the chest with a designer .380 Glock pistol that he bought her just a few months before for her birthday. Thurman claims he was cleaning the weapon, which he said had not been operating correctly. Aiken ruled the cause of death to be accidental. The case remains under investigation, and the gun is expected to be tested by the Washington State Patrol Crime Laboratory next week. However, the children of Brenda Thurman earlier this month filed a civil suit for wrongful death against Dwayne Thurman.
Jan. 25, 2016: Dr. John Marshall, 49, a surgeon at Mann-Grandstaff VA Medical Center, goes missing. He's found the next day floating in the Spokane River, where searchers began looking the day before. Marshall suffered a broken sternum and fractured ribs and the ear buds from his iPod were still in his ears. Tests later showed that the iPod did not appear to be submerged for long. Spokane police conducted an extensive investigation but could not determine how Marshall died. Marshall's wife, Dr. Suzan Marshall, a former Army surgeon, said the injuries appeared to her to be indicative of a "take-down move" aimed at disabling her husband. She believes the death was a homicide. However, Howard ruled the cause of death as an accidental drowning and Spokane police detectives have officially suspended their investigation as a "Death-Unknown."
May 20, 2016: Sarah Schmidt, 33, is found dead in the Spokane River near the 1700 block of North River Vista. Spokane police detectives asked for help from the public, saying it was unclear how Schmidt died. She was found without pants. Aiken later ruled her death a suicide. The police investigation remains open.
Oct. 21, 2016: Selena McGivern, 44, is found partially nude and floating in shallow water in the Spokane River in Peaceful Valley. A news release indicated that she suffered blunt-force trauma but no details were given. Spokane police said Major Crimes detectives were investigating and were seeking any witnesses who may have seen McGivern before she went missing. Aiken ruled McGivern's death a suicide. The police investigation remains open.
Local journalism is essential.
Give directly to The Spokesman-Review's Northwest Passages community forums series -- which helps to offset the costs of several reporter and editor positions at the newspaper -- by using the easy options below. Gifts processed in this system are not tax deductible, but are predominately used to help meet the local financial requirements needed to receive national matching-grant funds.
Subscribe now to get breaking news alerts in your email inbox
Get breaking news delivered to your inbox as it happens.
---