University of Idaho professor killed by lightning strike in Swiss Alps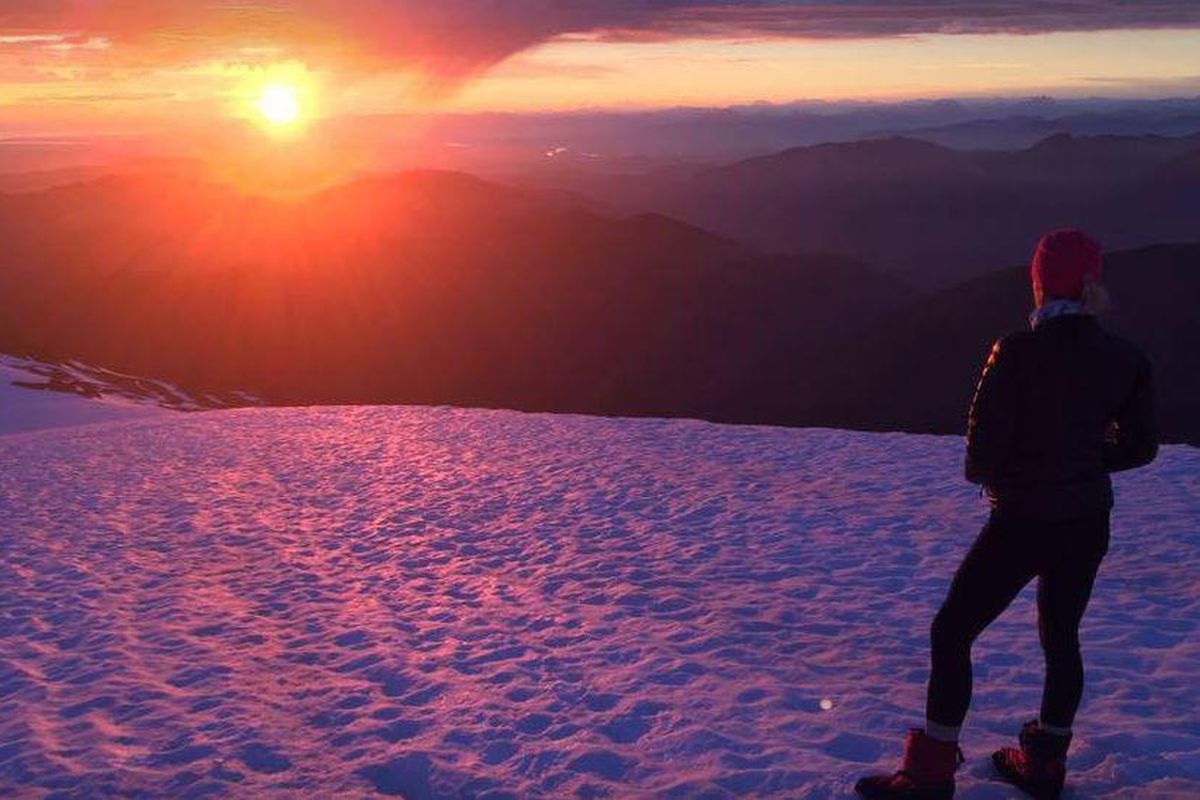 Faculty and staff at the University of Idaho began mourning one of their own Monday when it was announced Samantha Ramsay, an assistant professor of nutrition at the Margaret Ritchie School of Family and Consumer Sciences, died Sunday after being struck by lightning while climbing the Matterhorn in the Swiss Alps.
Ramsay's husband, former professional baseball player Rob Ramsay, who was a relief pitcher for the Seattle Mariners in 1999-2000 and played his collegiate career at Washington State University, died Aug. 4, 2016, after a yearslong battle with brain cancer. The couple is survived by two sons, Ryan, 12, and Reidar, 9.
Samantha Ramsay, 41, was "always on the go," family friend Shawn O'Neal said. "She was the most alive person I ever knew. She and Rob both were."
O'Neal said while she struggled with the death of her husband, she was rarely anything less than enthusiastic, active and energetic.
"I could tell she was hurting, but she hid it for the most part," he said.
Aside from her outdoor adventures by herself, with friends and colleagues, O'Neal said a major part of Samantha Ramsay's focus was on her sons.
"She was the kind of mom that wanted her kids to be like her, to be active and always doing something," O'Neal said.
Samantha Ramsay seems to have always maintained a high level of activity, having played volleyball for Penn State for two and a half years before finishing up her degree – and college volleyball career – at Washington State University, where she met her husband.
UI President Chuck Staben also addressed the loss in a university statement.
"We were deeply saddened to learn of the passing of Samantha Ramsay, a highly regarded faculty member in our College of Agricultural and Life Sciences," Staben wrote in the emailed statement.
Staben offered the university's thoughts and condolences to Samantha Ramsay's family, friends and colleagues.
"We join the entire Vandal family in mourning the loss of a talented instructor, respected colleague and caring member of the UI community," he wrote.
O'Neal, who said he hadn't yet had time to process the death of his friend, four days short of a year after her husband died, called the relatively short time he had the couple in his life "a blessing."
"These were … sterling, active people," he said.
Samantha Ramsay had taught at the UI since 2010.
---