A&E > Art
Cool art on hot night: August First Friday features a variety of local work
Thu., Aug. 3, 2017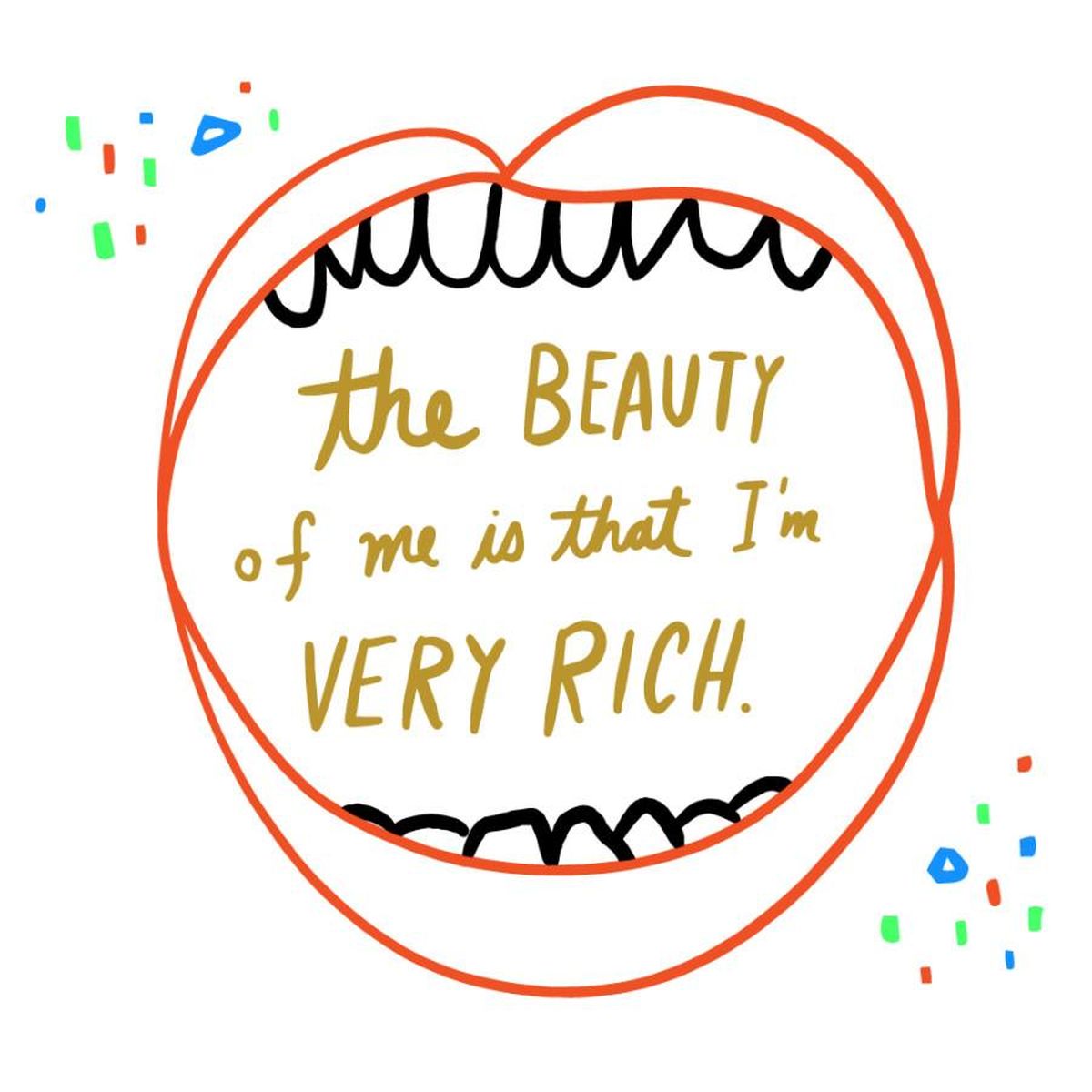 Karli Ingersoll's show "Presidential" is up at the Bartlett.
There's a ton of cool art shows to catch this hot First Friday evening. Here's just the tip of the iceberg of the creativity:
In a prescient show at the Kolva-Sullivan Gallery, artist John deRoulet will display the sketches he made in Spokane of strangers on the streets, and perhaps of the streets. With help from an Artist Trust Gap Grant, deRoulet spent a month in July 2016 sitting down with the human subjects he approached on sidewalks, listening to their stories as he drew. Over the past year, deRoulet has worked to refine the portraits in oil, graphite and printers ink, which he will share, along with the compelling stories he heard from the pavements of our town. The exhibit, "WITNESS: Street Portraits and Conversations," opens with a reception from 5-8 p.m, at 115 S. Adams St.
Karli Ingersoll's new art exhibition is called "Presidential," and feels anything but. Expect some art that sheds light (and a lot of heat) in these dark times. The graphic designer, musician, singer/songwriter, and arts advocate will show works that tickle, sting and entertain at the music venue she co-owns, the Bartlett, from 5-11 p.m. at 228 W. Sprague.
San Francisco artist Elliot Nathan's art comes in many forms, from street art and paintings to sculptures and books. He's currently working on a mammoth 8,000 square foot mural for SF's SoMa neighborhood, but he's still found time to make new pieces to bring to Spokane's Marmot Art Space this month. Influences of Dali, Picasso and Warhol are evident from the floating sea creatures Nathan calls "jellies" to his frenetic smiley faces and surreal landscapes. Add a dash of Keith Haring and Banksy, and the infectious exuberance jumping off Nathan's canvasses makes sense. Open 5-8 p.m. at 1202 W. Summit Pkwy.
Terrain Gallery celebrates Spokane's emergence as seen through the eyes of photographers from all over the community. "A Look at Spokane Right Now" includes curated images plucked from instagram with the #snapshotspokane, as well as from more established photographers such as Young Kwak, Rajah Bose, Robert Lloyd, Grace Lindsey, Kristen Black and Laree Weaver. Open 5-8 p.m, at 304 W. Pacific Ave.
You can still catch the closing night of Dan McCann's surprising installation at the Saranac Art Gallery. The show is a departure for the assemblage artist, exploring heaviness, color and "malleability against the unpredictable." Any questions or fears that arise can be expressed to the artist himself from 4-8 p.m. at 25 W. Main Ave. Tobe Harvey's rich assortment of monotypes, watercolors, and drawings depicting botanical images are also on display at the Saranac.
And if you missed the massive group art show opening of the River Ridge Association of Fine Art last month, you can still make the closing reception this Friday. Stop by Art Seed Studios from 5-9 p.m. to look at lots of local talent at 1115 W. First Ave.
Avenue West Gallery will name the winners of its annual Juried Art Exhibition at an artists' reception from among the 40 paintings and photographs selected for the show. Open from 5-8 p.m. at 907 W. Boone Ave.
Sam White's eye-popping large-scale paintings would stop Picasso in his tracks at the Downtown Spokane Library. 906 W. Main Ave, in the first floor gallery and on the third floor. Live music by jazz trio "The Imagine Collective," performing 6:30-8 p.m.
Photographers Bill and Kathy Kostelec of Cherry Street Studios will exhibit their gritty black-and-white Spokane images at the Montvale Event Center party. Includes live music by Seeking the Elephant and Jacob Rountree, Dry Fly Spirits, and tours of the venue. Open 5-9 p.m. at 1017 W. First Ave.
Robert Schlegel, Ruth Andre, Simon Levin and Marilyn Lysohir are among the artists featured at Barrister Winery. The works are from Coeur d'Alene's Art Spirit Gallery and are new to the winery. Open 5-10 p.m. at 1213 Railroad Ave.
Next door to the Kolva-Sullivan Gallery is the sculptural and functional ceramic art by Trackside Studio Ceramic Art Gallery artists Chris Kelsey, Mark Moore, and Gina Freuen. 115 S. Adams St.
Rebeca Abdala displays her reclaimed wood wall art at Barili Cellars from 4-9 p.m. at 608 W. Second Ave.
Painter Jeremy Salazar documents his native heritage with the use of vibrant colors at the Bozzi Gallery, open 5-8 p.m. at 221 N. Wall St., Suite 226.
Artist Sheila Evans calms the spirit with moody oil paintings of flora and fauna at Craftsman Cellars in Kendall Yards. Open 2-9 p.m, at 1194 W. Summit.
Vanessa Swenson's show "Glimpses" at Fellow Coworking is a mixed media series using studies of color, texture, pattern and geometry to capture a sense of awe surrounding our natural world. Open 5-8 p.m. at 304 W. Pacific Ave., Suite 210.
Carol Vrba will display her works of Sumi brush painting on traditional Japanese rice paper along with the unique pop art of David McMillin and works depicting native cultures by Keith Powell. Open 5-8 p.m. at the Keith Powell Gallery & Radiance Massage at 123 E. Second Ave.
Kim Long's intricate drawings and multimedia works of whimsy pair well with music by Nick Grow and wine by MonteScarlatto at LeftBank Wine Bar. Open 4-10 p.m. at 108 N. Washington St., Suite 105.
Tessa Groshoff exhibits her bright acrylics at Nectar Catering and Events with live music by Jamison Sampson and Alexandria Nicole wines. Open 5-10 p.m. at 120 N. Stevens.
Bear Creek mercantile artisans will display handmade jewelry, leather works, paintings and more as Robert Karl Cellars releases its 2013 Gunselman Bench Cabernet Sauvignon. 115 W. Pacific Ave.
Rachel Nichols exhibits a mix of watercolor and acrylic pieces at Rocket Bakery, inspired by salt and cedars. 1325 W. First Ave.
Jason Corcoran paints many of his acrylics while listening to live music at local venues, capturing the movement, rhythms and moods. His frantic strokes and layered color combinations are available to view at the STA Plaza from 4-7 p.m. at 701 W. Riverside Ave.
Photographer Nick Nelson's show "What I See" will skew your perceptions of life and landscapes (in a good way) at Steelhead Bar and Grille, 218 N. Howard St.
Leslie Coolie's pen and ink drawings will brighten the walls at Vino! A Wine Shop for its wine tasting at 222 S. Washington St.
Watercolorist Steve Baird will show his rural mountain and coastal scenes with a style inspired by Winslow Homer at William Grant Gallery and Framing at 1188 W. Summit Parkway in Kendall Yards.
Megan Holden offers jewelry at echo boutique that she made from unique found objects reflecting little histories from her world travels. Her ink illustrations layered with musical and cultural references will also adorn the walls at 1033 W. First Ave.
Local journalism is essential.
Give directly to The Spokesman-Review's Northwest Passages community forums series -- which helps to offset the costs of several reporter and editor positions at the newspaper -- by using the easy options below. Gifts processed in this system are not tax deductible, but are predominately used to help meet the local financial requirements needed to receive national matching-grant funds.
Subscribe to the Spokane7 email newsletter
Get the day's top entertainment headlines delivered to your inbox every morning.
---