Sports
Grip on Sports: Our days of freedom are numbered
Mon., Aug. 28, 2017, 8:18 a.m. A GRIP ON SPORTS • This is transition week. The freedom of summer for our children is fading into the reality the school year is underway. The baseball pennant races and playoff chases are shifting into high gear. And college football is in full-game mode. Read on.
••••••••••
• I'm not sure you could say I hated school as a youngster. Truth be told, I was probably in the "liked it" group. But I loved summer. So the approach of Labor Day, and the week before, was the closest thing to a Green Mile I would ever see.
No more hours spent at the nearby elementary school, playing game after game of over-the-line – or if my friend Ted Bohler was the only one available, the Willie Mays/Ollie Brown game we invented.
No more hikes in the hills, trying to see if there was more than one way to get out of Bailey Canyon.
And no more late nights re-reading my favorite books like "The Runaway Robot" or "Love and Pasta."
Nope, school meant regimentation was back into my life. The nuns – there were still plenty of nuns teaching back then – were in control and their rules were going to decide when I went to bed, when I got up, when I was home and when I was at school.
Sure, there was football. But football was well down my list of favorite sports to play. Baseball, at least baseball of the youth variety, was over until next spring. There were the Dodgers to root for, and the Giants to root against, but once school and football began, playing baseball wasn't much of an option.
So I would get home from school, race through my homework – "Yes mom, I got my essay on Fr. Junipero Serra done" – and head out to the back yard. With a glove and a rubber-coated baseball, I would play games until I had to change for Pop Warner practice.
I would pitch the ball to the wall and pretend I was Maury Wills fielding a ground ball. Or Wes Parker catching a popup. But even those games wouldn't last.
As the summer faded away, baseball would inevitably give way to football.
Then the trees in the back yard became receivers.
The oak was the tight end in the middle of the field. The lemon, a streaking wideout headed down the left sideline. The olive was an open running back in the left flat.
As an undersized right guard, backyard fantasy was as close as I was going to get to football glory.
My body would change. So would my appreciation of this time of year.
Still, it's easy to recall the melancholy that kicked in as the start of school approached and to sympathize with those going through this transitional time of year.
Let's hope football season makes it worth it.
•••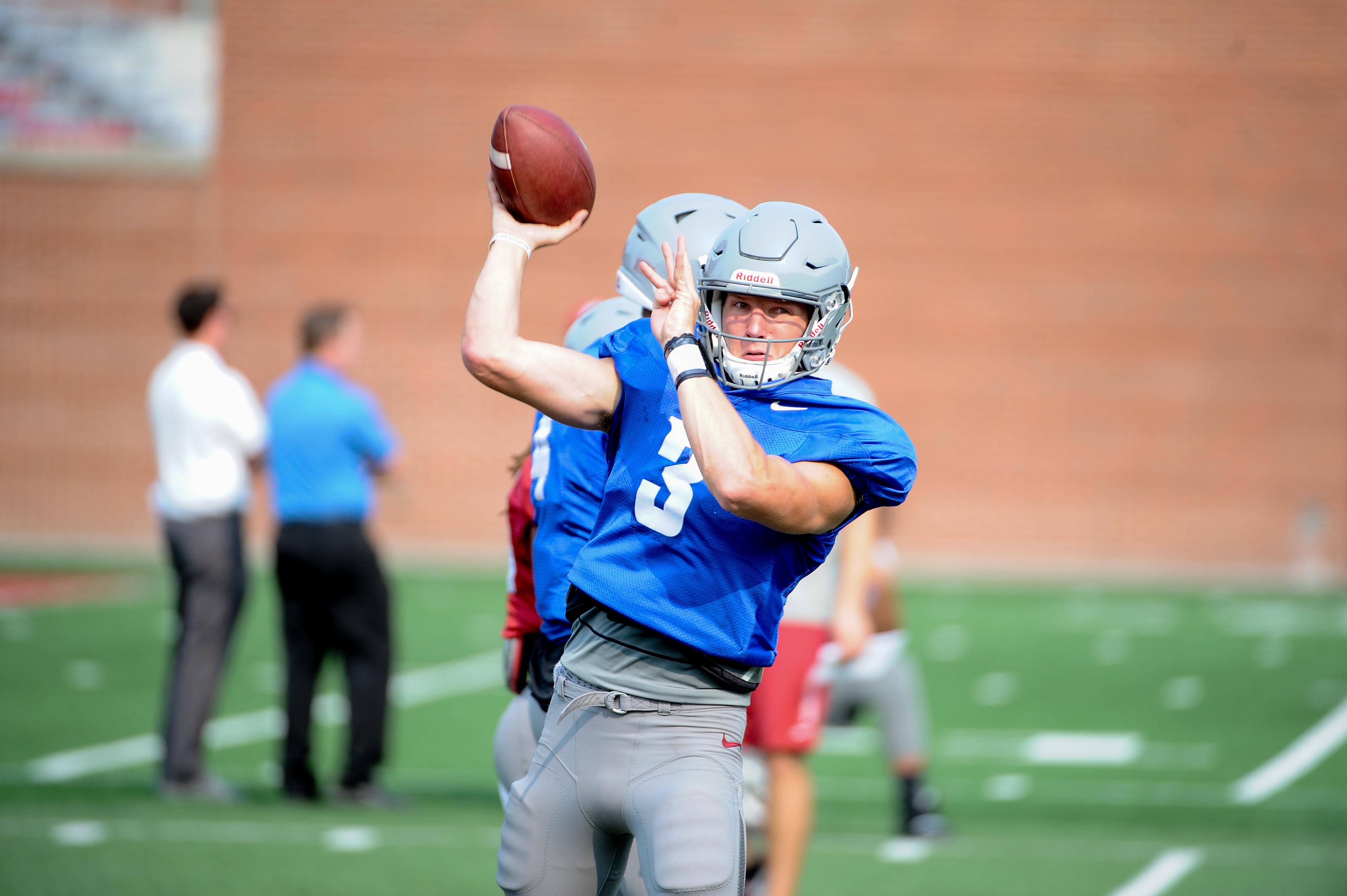 WSU: Speaking of football (and we do that a lot this time of year), Theo Lawson touched base with backup quarterback Tyler Hilinski and discovered the player he emulates is Cole Madison. … Elsewhere in the Pac-12, Washington opens on the road this season. Luckily, the opponent is Rutgers. … Oregon State returns home to host Portland State. … Oregon also faces a Big Sky foe this weekend, Southern Utah. … Stanford dominated Rice in Australia. … Colorado opens its season against rival Colorado State in a game that features former teammates. … Brothers give Utah confidence about its safeties as the season begins. … UCLA and USC have no worries about their quarterbacks. … The Bruins open with Texas A&M. … Arizona State begins Thursday against New Mexico State. … Arizona starts with Northern Arizona.
Gonzaga: With Hurricane Harvey forcing cancellation of the Zags' scheduled men's soccer tournament in Texas, they faced off with Bradley in Illinois. And GU picked up a 2-1 victory in double overtime.
EWU: Around the Big Sky, North Dakota opens up at Utah this weekend and will enter with more depth at safety.
Preps: Two local players made the News Tribune preseason all-state football team.
Ironman: The last full Ironman in Coeur d'Alene featured a female winner from the area. Ryan Collingwood has the story.
Chiefs: Spokane held its annual Red-White Game yesterday at the Arena and John Blanchette was there. He has this story on the scrimmage.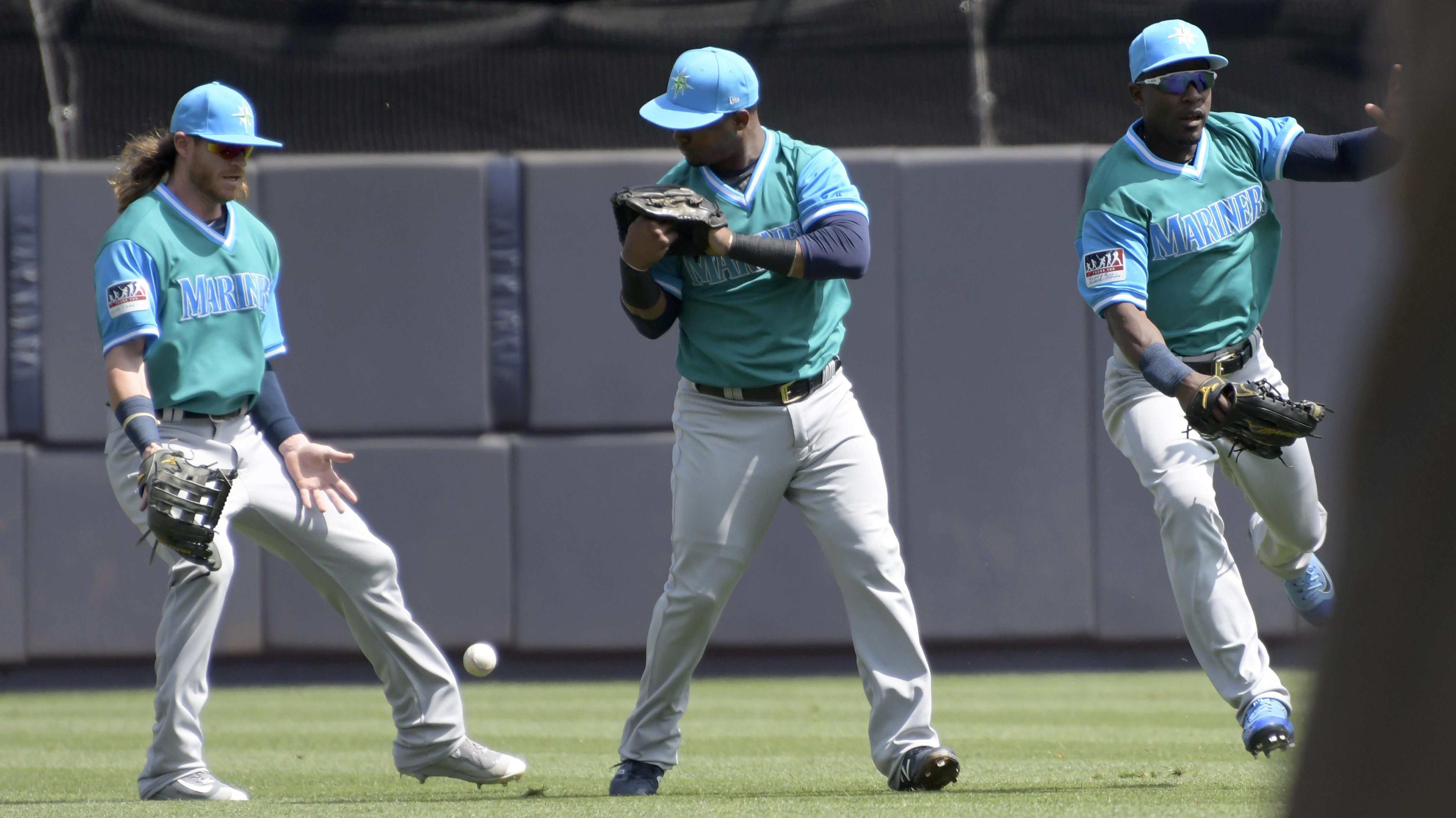 Mariners: Yesterday should have been fun. I had time to sit and watch the M's play without interruption. Then the first inning happened. Talk about a buzzkill. But it did give me a subject for a column. … No one in attendance at Yankee Stadium yesterday had seen anything like the Mariners' defensive woes to open the game. Especially not starting pitcher Andrew Albers. But five errors in one inning? Really?
Seahawks: It looks as if rookie Chris Carson is going to make the team. How did he do it? … Tre Madden is close to making the roster.
Sounders: It was a week of wasted opportunities for Seattle. The Sounders followed up a 1-1 draw to Vancouver with another 1-1 result at home against Portland. … Seattle was missing another player. … The Los Angeles Galaxy also-ran season continued with a 3-0 loss to San Jose.
•••
• It's funny how time can change your perspective. As a kid you hate it when summer ends. As a parent, it's a time of rejoicing. Until later …
Subscribe to the sports newsletter
Get the day's top sports headlines and breaking news delivered to your inbox by subscribing here.
You have been successfully subscribed!
There was a problem subscribing you to the newsletter. Double check your email and try again, or email
webteam@spokesman.com
---